The screen is black as the gentle piano of "Run This Town (E.S. Posthumus Remix)" by Jay-Z, Rihanna, and E.S. Posthumus begins to play. The spotlight lights up slowly, the screen monochrome. We see an empty locker room, with an empty chair sitting in the middle of it. The scene is serene.
I'm ready.
The scene switches to the Epicenter Ring, empty as well. Suddenly, the monochrome screen shakes, the colors flashing in and out.
C'mon.
The sun is shown in twice the normal speed, racing towards the horizon, hiding from the coming war.
Feel it comin' in the air
We look down the entrance ramp of the Epicenter now, down to the ring.
Hear the screams from everywhere
Slow motion images of the fans cheering their heads off.
I'm addicted to the thrill
It's a dangerous love affair
An image of someone, the camera distorts just who, screaming back to the fans as they enter the arena.
Can't be scared when it goes down
Got a problem, tell me now
Donovan King appears, slowly removing the hood that reveals himself to the world as he stands over a fallen foe.
Only thing that's on my mind
Is who's gonna run this town tonight…
The music ERUPTS as we see Trey Willett hitting the Dawn of a New Era on an unsuspecting victim.
Mark Kendrick: GREAT PATERNO'S GHOST!
We are
Yeah I said it
We are
The camera shows Kenji Yamada, Obsidian, and Isaac Entragian standing in the shadows, glaring back at the camera before Elizabeth Gaunt and Flay Rios emerge from the darkness in front of the hulking trio, Flay's eyes darting left and right while Gaunt grins wildly.
This is Roc Nation
Pledge your allegiance
Get ya black tees on
All black everything
Black cards, black cars
All black everything
The camera spins around Adrian Corazon, who stands bathed in the spotlight. His chest is bare and his arms outstretched, the camera settling on Corazon's massively scarred back.
And our girls are blackbirds
Ridin' with they Dillingers
Tanya Black strikes at Chance Ryan, connecting with a DDT before the scene shifts to Johnny Napalm holding the Iron Fist Championship high in the air. Just as quickly as that image shows up, Ja Gi Kyung-Moon flying through the air, juxtaposed with Maya Nakashima doing the same.
Dutch Harris: I've never seen anything like it!
I'd get more in depth
If you boys really real enough
The Bad Ass Brotherhood saunter down to the ring, both men dressed for success before we see Lunatikk Crippler connecting with the Lunatikk Sweet before Sammy Rochester is shown, slamming a victim down into the mat.
Mark Kendrick: Come on!
This is La Familia
I'll explain later
But for now let me get back to this paper
Mason Pierce, Malice, and Valentine Lionheart are shown putting the boots to a poor victim ruthlessly before it shifts to ANARCHY standing in the center of the ring, the camera circling them to reveal Loco Martinez behind them, trying unsuccessfully to get them to move out of his way.
I'm a couple bands down and I'm tryin' to get back
Solomon Richards is shown, looking up to the spotlight, his eyes filled with hope and his hands are open. Jerry Matthews appears next, preaching to a congregation with great fervor before we see Datura slowly closing a book with a smile on her face.
I gave Doug a grip, I lost a flip for five stacks
Yeah I'm talkin' five comma, six zeros, dot zero, Jigga
Valentine Lionheart connects with a low blow before the camera catches his knowing grin. It cuts to Cronos Diamante running his hands over his head before it finally cuts to Corey Lazarus slapping his hands together as if to say "CUT".
Mark Kendrick: Let's get down to it!
Back to runnin' circles 'round niggas
Now we squared up
Hold up
Randall Kash stands in the spotlight, sneering at the camera. It quickly switches to Ripper, running his hands through his hair as his eyes are so wide they threaten to bulge out from his skull. Quickly, the camera switches to Jacob Mephisto, exhausted, holding the Sin City Championship in his clutches, staring down at it as if it was the end of a long road for him.
Dutch Harris: He didn't even FLINCH!
We cut back to Datura slowly walking down to the ring before it shifts to Conor Caden doing the same. It cuts to Adrian Corazon connecting with the Act of Inhumanity. We cut to a hapless victim being SPEARED THROUGH BARBED-WIRE by Isaac Entragian!
Mark Kendrick: GOODNESS!
Jester Smiles is up next, hooking the Last Laugh on someone before we see the SHOOT World Heavyweight Championship held in the hand of Trey Willett, standing tall after a hard fought victory. The camera focuses in on the face plate.
Dutch Harris: He gave it everything he can!
Mark Kendrick: CAN THAT BE IT?!
Suddenly, the camera zooms right back out again, the SHOOT Project World Heavyweight Championship dangling high above the Epicenter as the music dies down. The piano returns…and Rihanna's voice does as well.
Feel it comin' in the air
We come back to Adrian Corazon, his head down, sitting in the corner of the ring. He looks up to the camera, and a confident smirk slides across his face. Then, we see Project:SCAR en masse, the group standing among a mass of followers who keep their heads low, hidden by hoods. Kenji grabs Flay by her hair and pulls her in close while Entragian slides his hand across Gaunt's midsection. Obsidian remains silent, glaring ahead.
Hear the screams from everywhere

Dan Stein slowly runs his fingers across his chest before we cut to Donovan King practicing in the ring, locking up with an opponent before snapping off a Dealbreaker. Vermont's Finest is shown, El Asso Wipo making a snapping motion with his hands while Silas looks on, ever annoyed.
I'm addicted to the thrill
The screen flashes with Maya Nakashima flying in the air, connecting with a splash on someone before it shifts to Cronos Diamante, throwing his arms to either side. 3M slowly raises his head to the camera, his eyes ablaze with fury.
It's a dangerous love affair
Donovan King is shown, the Carolina Crossface locked on tightly against Lunatikk Crippler, Crippler's raven locks swaying effortlessly in slow motion.
Victory's within the mile
Pyro rains down as the silhouette of someone standing at the entrance to the Epicenter is shown, clutching the SHOOT Project World Heavyweight Championship in his hand.
Almost there, don't give up now
SCAR descends upon Corazon, ready to brand him.
Only thing that's on my mind
Trey Willett appears, his head bowed so that his face is bathed in the shadows.
Is who's gonna run this town tonight
The music hits its crescendo, we see Corazon lording over a fallen Trey Willett, we see Henry Gordon trading punches with Johnny Napalm. Chance Ryan entering the ring, Cade Sydal screaming for his opponent to come back and fight him, Vermont's Finest hamming it up in the spotlight, Orion marching to the ring, Loco Martinez attempting a pin on Buck Dresden, cutting finally to Diamond Del Carver, the cherry of his cigar all that's visible in the darkness.
Who's gonna run this town tonight…
The pyro continues to rain down as a silhouette slowly lifts the SHOOT Project World Heavyweight Championship belt up, the images of each and every Soldier is shown as quickly as possible before finally settling one last time…on the World Heavyweight Championship, the music dying down.
The pyro continues to rain down as the silhouette slowly lifts the SHOOT Project World Heavyweight Championship belt up, the images of each and every Soldier is shown as quickly as possible before finally settling one last time…on the World Heavyweight Championship, the music dying down.
Mark Kendrick: SHOOT Nation! Welcome to another edition of Dominion! Tonight, SHOOT Project continues to march on towards ELITE and we have a GREAT line up for you!
Dutch Harris: We sure do! But first, in case you missed it, last night's Revolution crowned a NEW Sin City Champion when 3M defeated Jacob Mephisto, snapping the former champion's record breaking reign of 5 months and 9 days! But, after the match, Jacob Mephisto and Valentine Lionheart took things to the next level and left the new champion lying in pool of his own blood. Valentine Lionheart has staked his claim for the Sin City Championship as well.
Mark Kendrick: He sure did, Dutch. This thing between Valentine and 3M is really starting to escalate. Also on Revolution, we saw the return of "Die Hard" Dave Marz as he gained a disqualification victory over Henry Gordon. It wasn't his most glorious moment when Thomas Manchester Black caused the disqualification and made a big statement to Marz. And that brings us to tonight! Because starting things off here on Dominion, both of the men who made big statements will be in action as Valentine Lionheart will face Thomas Manchester Black, the new Rule of Surrender Champion, in a non-title match!
Dutch Harris: Great transition there, Mark. Tonight, we're also going to see Jerry Matthews go one on one with Datura, who has been silent over the past two weeks regarding this match.
Mark Kendrick: She certainly has. We'll see tonight if she can back up her silence against "The Evangelist." Also on the card, we're going to see one half of the World Tag Team Champions, T.Rex go one on one against Project: SCAR's Flay Rios. After two weeks ago, when Kenji Yamada REFUSED to tag Flay in during the match for the Tag Team Championship and took a serious beating, it's going to be interesting to see how that match plays out.
Dutch Harris: It definitely will be an interesting encounter. But, that's not all, folks! Tonight's Main Event will be one to remember as the current World Heavyweight Champion, Trey Willett will defend his title against Orion's Monster, Malice in a LADDER MATCH!
Mark Kendrick: I can't WAIT for that match, Dutch! We've got such a great show here tonight, let's get things going!
Mark Kendrick: It's opening bout time folks. While I may not be a fan of the ideologies of either man in this one; I am looking forward to watching these two thoroughbreds beat the living daylights out of eachother, Duch.
Dutch Harris: Love them or hate them Mark, both Valentine and TMB are warriors at heart; And while they may have had harsh words for eachother prior to the match, I can't help but sense and certain level of respect between the two.
Mark Kendrick: Without fail. Both come from what I would call an unsavoury background; both have military experience and fighting skills. Black has his boxing background, while Valentine his Muay Thai and Sambo Wrestling training.
Dutch Harris: Gonna have to cut you off their Mark, this one is ready to get underway.
The camera pans away from the SHOOT announce booth and to the lovely Samantha Coil who stands centre of the ring, smile etched into her face and microphone in hand.
Samantha Coil: Ladies and gentlemen, the following contest is scheduled for one fall…
The arena lights dim down, almost to pitch black, the only light is a dark blue haze that illuminates the stage as the opening tones of "Salt on Everything" by Sole kicks in, signalling the entrance of Orion member; Valentine Lionheart.
Samantha Coil: Introducing first and representing Orion…Weighing in at Two-Hundred and Sixty-Five pounds, and hailing from London, England…He is "The Omega Messiah" VALENTINE LIONHEART!!
With his ever widening sneer; Valentine steps out onto the stage, his eyes locked forward and his focus never flinching; despite the chorus of boos and jeers from the crowd around him. Spotlighted from above, the Orion member methodically walks to the ring in time to the slow beat of his entrance music.
Dutch Harris: That right there is a stud. In all my years in this industry I have never known a wrestler to train as much as this guy does; he is almost obsessed with training…His fitness level is through the roof.
Mark Kendrick: Valentine is void of friends, family, lovers and other distractions; all this guy has is SHOOT Project, which makes him a formidable opponent.
Valentine steps inside the ring and stands before Samantha Coil, he sneers down at her and then breaks out a devilish smile, licking his lips and undressing her with his eyes; something which not only makes her feel uncomfortable but also garners more negative attention from the crowd.
Mark Kendrick: That was painful to watch, the look on Lionheart's face was…
Dutch Harris: Primal! Which is the perfect word to describe him.
Valentine backs away to his corner, where he begins to shadow box and throw some high knee's and warm up before the match.
Samantha Coil: And his opponent…
"They Are Lost" by Last Remaining Pinnacle begins to play, thus drawing the fans attention away from the ring and to the stage.
Samantha Coil: Weighing in at Two-Hundred and Forty-Five Pounds and hailing from Charlotte, North Carolina; he is the current Rule of Surrender Champion…THOMAS MANCHESTER BLACK!
Black makes his way out onto the stage, Rule of Surrender Championship firmly around his waist and a look of determination driving him forward as he makes his way down the ramp and towards the ring where he fist bumps a young fan in the front row.
Mark Kendrick: Is that a "Die Hard" Dave Marz T-Shirt he is wearing?
Dutch Harris: It sure is.
Black stops, looking up to the ring for a few seconds before taking his T-Shirt off and tossing it to the crowd.
Dutch Harris: Both men know what they are in for tonight, neither of them have played up to the crowd and both of them look absolutely ready to go to war.
Mark Kendrick: And war is exactly what you get when you go up against TMB. Who captured the Rule of Surrender Championship in strong fashion on Revolution two weeks back.
Dutch Harris: That he did, Black proved any nay-sayers and doubters he may have had; that he is means business and now he has the gold to prove it.
Black hands his championship to the ringside attendant and then climbs the steps; staring a hole through Valentine Lionheart. The two men do not take their eyes from one another as referee Scott Kamura gets ready to get this one underway.
Dutch Harris: I don't think either of these men have listened to a word Kamura is saying in there.
Mark Kendrick: What do you expect when you have to Soldier's who simply want to test themselves against the other?
Kamura rings for the bell and without hesitation the two fighters make a beeline for the centre of the ring. TMB holds up his guard as Valentine begins to circle him…Lionheart shoots for Black's leg, looking for an amateur wrestling style take down; but "The Queen City Hitman" quickly steps backwards and throws a hook which catches Lionheart in the shoulder.
Dutch Harris: TMB may have been aiming for the head with that shot, but Valentine just dodged to avoid; still that was a hard punch to the shoulder area; which may soften Valentine up for the Wake to Nightmare.
Lionheart retaliates, but lunching in wrapping his arms around the waist of Black and popping his hips looking for an overhead Belly to Belly Suplex, but Thomas blocks the move by pushing his forearm into and under Valentine's chin.
Dutch Harris: Nice block by TMB. If Valentine had continued with the move, he ran the risk of smashing the back of his head into the mat.
Valentine keeps the waist-lock on and swivels behind Black looking for a German Suplex; but again Black blocks the move, only this time with a back-elbow to the side of Valentine's head. Lionheart releases the lock and steps backwards. TMB spins around quickly and throws a huge right hand, Valentine however takes a very quick step back avoiding the punch and then leaps forward with a harsh Thai-Knee that connects straight to Black sternum, doubling the Rule of Surrender Champion over and onto his knees.
Mark Kendrick: Ouch! That knee was really on target.
Dutch Harris: A lot of fighters will attempt to use the Thai-Knee as a Knock-Out manoeuvre; however whenever Valentine utilises the move, he always aims for the chest. He does this so that he can wind his opponent and gain control of the match.
As Black attempts to catch his breath, Valentine applies a front face lock and then lowers his body to the mat; where he rolls twisting TMB over and over like a crocodile would with its prey. Once the Croc-Roll is complete, Lionheart goes for a full mount which is blocked by a scrambling TMB who pulls himself to the ropes thus forcing the referee to create separation.
Mark Kendrick: What ring awareness by Black, despite having the wind knocked out of him.
Valentine pushes the referee out of the way and charges Black who quickly Back-Body-Drop's Valentine up and over the ropes, but Lionheart shifts in mid-air and lands on the ring apron. TMB turns and WHAM! Valentine hits a forearm to Blacks face and then pulls him in for a clinch, Valentine hooks for a Suplex but TMB cracks "The Omega Messiah" square in the jaw and sends him tumbling off the apron and to the ground below.
Dutch Harris: You have to watch those fists. Black may know a lot of styles; but nobody can deny his punching ability.
Thomas Manchester Black exits the ring and goes right after the fallen Valentine; but Lionheart grabs a hold of TMB's tights and pulls him forward, sending him into the guard rail with a smash; in a move of pure foul play that provokes ire of the fans. Lionheart stands, shaking out the effects of the fall from apron to the floor and then hits a clubbing blow to the spine of TMB before taking him by the head and throwing him into the ring apron.
TMB falls to his knees as a drink carton comes crashing down over the back of "The Omega Messiah" soaking him in cola and ice. Lionheart in a rage turns and swings at the nearest fan, narrowly missing as he spits out a vile string of insults towards the SHOOT faithful.
Mark Kendrick: Come on, you can't attack fans. They pay to cheer and shout.
Dutch Harris: While I agree on that part. That doesn't give them the right to attack our Soldiers.
Lionheart turns his attention back to "The Queen City Hit Man" who is pulling himself back up on the apron. With the rage from the fan "attack" still glinting in his eyes Valentine charges at Black who swiftly swings a kick to Lionheart's leg, causing him to crash face first into the apron and then down to the ground. As Lionheart rolls away clutching his face you can see that his lip has been busted open from the impact with the apron.
Black takes hold of Lionheart, pulling him to his feet and hitting a snap Suplex down onto the outside floor as Referee Kamura informs them that they have four seconds to get back inside the ring. With a handful of hair, TMB rolls Valentine into the ring and goes for a quick cover.
ONE!
TW-Kickout!
TMB rocks onto his knees, disappointed with the kick out and then instantly throws himself back down locking in an Anaconda Vice. With Lionheart's arm pulled back TMB wrecnehs on the hold looking for a quick submission.
Dutch Harris: Coincidently, the way in which the arm is pulled back like that; is the exact same kind of arm lock Valentine uses when he applies his Bermuda Triangle submission finisher.
Mark Kendrick: The similarities between these two fighters continue.
TMB continues to wrench on the hold as Kamura asks Valentine if he submits; a question which is met by a shout of "Fuck You" from the Orion member. With that said Lionheart pulls his free arm up into the air and then drives the point of his elbow down and straight into the face of TMB cracking him in the eyebrow loosening his grip.
Lionheart again cracks and elbow down for a second time, then a third and finally a forth which busts Thomas Manchester Black's eyebrow open and forcing him to leg go of the hold. Black rolls away clutching his eye area thus giving Valentine enough time to pull himself to the ropes.
Dutch Harris: A lot of fighter's struggle and look to find a reversal to the manoeuvre. But not Valentine he took the hold, took the pain and looked for an alternative. And he fond it when he elbowed TMB right in the eye.
Using the ropes, Valentine makes his way to the corner and pulls himself back to his feet as Referee Kamura checks on TMB who is now leaning against the ropes and feeling the cut above his eye. It is here that Valentine licks his lips, thus tasting his own blood for the first time since having his lip split; he reaches up with his gloved hand feeling his swollen and busted lip; which sends him into a complete rage.
Valentine then charges at Black, shoving the referee out of the way and begins hammering down vicious blows to the Rule of Surrender champion. TMB Brings his guard up to block the punches when the enraged Lionheart begins to knee away at his midsection again and again.
Mark Kendrick: Lionheart has snapped. The taste of his own blood has infuriated "The Omega Messiah."
Valentine shifts his position wrapping his arms around TMB's waist and quickly lifts him off the ground with a Side-Spin Overhead Belly to Belly Suplex which sends TMB up and over, crashing into the turnbuckle and landing on his head.
Lionheart lets out a primal roar; a sound so sickening that it quietens the crowd, he is about to make a move on TMB when Kamura blocks off his path and begins giving him a dressing down for shoving the official out of the way, much to the chagrin of the Orion member .
Mark Kendrick: Kamura has got some balls on him. I'm not sure I would want to get in the face of Valentine after he just snapped like that.
Dutch Harris: It's his job. I would be more worried if he didn't warn Valentine for breaking the rules.
The fans cheer as Kamura continues to read Lionheart the riot act, thus giving TMB enough time to get back to his knees, with the aid of the ropes. Valentine quickly side steps the referee and makes a beeline for Black; who springs into action with a short arm clothesline that drops Valentine onto his back. TMB gets to work and rains down some heavy blows as Valentine does his best to block two or three of them. One nasty forearm however cracks Lionheart in his already busted lip thus causing it to bleed further.
Mark Kendrick: Let's hope that shot doesn't wake Lionheart up.
Thomas gets to his feet and pulls Valentine up by his hair and then quickly hoists him up into a Powerbomb position. TMB wobbles with the larger man up high and so he darts forward not wanting to waist anytime and drops Valentine back first into the turnbuckle with a Powerbomb like manoeuvre; Lionheart bounces of the turnbuckle pads and slumps face first into the mat.
Black spins him over and goes for another cover.
ONE!
TWO!
TH-KICKOUT!
TMB sits back after the pin attempt, blood dripping down his face and onto his chest; his right eye swollen and blinded by the crimson and his body still feeling the effects of the hard hitting match. Kamura ask's him if he is okay, to which TMB nods and then turns his focus back to the fallen Valentine.
Black lifts Valentine back up and screams out "it's over" he whips Lionheart to the ropes, but Valentine holds on, pulling TMB close and kick's him square in the midsection and pulls him in, head tucked between his legs. Lionheart then double underhook both arms and jumps into the air, driving the face of Thomas Manchester Black into the mat with The Lion's Mane (Pedigree) Valentine rolls TMB over and goes for a cover of his own.
ONE!
TWO!
TH-KICKOUT!
Mark Kendrick: That was close.
Dutch Harris: Once upon a time; The Lion's Mane was Valentine's primary finisher. He has put many an opponent away with that one; it just goes to show what a fighter TMB really is.
Lionheart doesn't attempt another pin; instead he lifts TMB up and quickly whips him to the corner. Black reverses by hook or crook and sends Lionheart into the corner instead. Black then follows this up with a running clothesline splash…Valentine stumbles out of the corner and TMB hits the ropes from behind and cracks the man once known as "Darkside" square in the upper back with a Yakuza Kick. Valentine falls to his knees as TMB darts to the opposing ropes…
Mark Kendrick: It could be lights out for Valentine here.
But somehow, as if getting a second wind Valentine; leaps up catching the charging Thomas Manchester Black with a hellaciously STO that folds the Rule of Surrender Champion clean in half.
Not wanting to let his momentum go to waste Valentine lifts TMB back up to his feet…Black wobbles clearly groggy from the STO attempt. Lionheart then darts back bouncing off the ropes and charges towards TMB with a clothesline, looking to take TMB's head off.
But TMB somehow clocks Valentine with a right hook that could rival Mike Tyson. TMB then pulls Lionheart in straight in, looking for a Black Hole Slam…But Valentine hops up wrapping his legs around Black's head as if attempting a hurricanrana, instead Lionheart falls back, locking in TMB's arm with an elevated Triangle Choke.
Mark Kendrick: What agility by Lionheart.
Dutch Harris: All that Cardio and fitness has paid off for Valentine.
With the Triangle choke, locked in fully TMB has no choice but to drop to his knees under the weight of Valentine wrenching the arm and neck. Once down on the mat; Valentine shifts unlocking his leg and forcing it underneath Black chin, here he pulls TMB's right arm up behind his head with a wrist lock forcing down a variation of the Gogoplata.
Mark Kendrick: BERMUDA TRIANGLE!
Valentine holds the choke steady as Kamura lifts TMB'S free arm…It drops…
ONE!
Kamura calls…He then lifts the arm again for the second time…It falls.
TWO!
Kamura quickly checks, to make sure Thomas Manchester Black is breathing, once satisfied Kamura lifts the arm one more time…It crashes down on the mat with a thud.
THREE!
Kamrua signals for the bell. The sound rings throughout the Epicentre thus causing Valentine to let go of the hold. Lionheart lays down for a second looking at the lights as TMB slumps to the mat beside him.
Samantha Coil: Here is your winner….VALENTINE LIONHEART!
Lionheart looks over at TMB and mouths "Tough…Son of a bitch" as we cut to a replay of match highlights.
Mark Kendrick: What a match that was and what a highlight reel we just saw.
Dutch Harris: That it was. And now Valentine is making his way up the stage, clearly feeling the effects of that one.
As Lionheart reaches the stage the lights in the arena suddenly go off…A cheer erupts and echoes throughout the Epicentre and the fans begin to stomp their feet, their rumble in beat with their anticipation.
The lights returns and Valentine's nemesis 3M has appeared through the darkness and onto the stage.
Mark Kendrick: It's 3M! He is here for retribution.
Valentine turns around and is instantly levelled by 3M. Who smashes his newly acquired Sin City Championship into Lionheart's face; Valentine falls onto his back, blood now pouring from his forehead as the fans go wild chanting "3M!" over and over. The Dark savior lifts his championship, now stained with the blood of his rival high above his head.
Dutch Harris: 3M Making a statement here and finally getting some payback on Lionheart.
The man once known as Marcus Mirage drops the title to the ground and then points down at Valentine and then shakes his head as if to say "I'm not done yet." His body language changes as 3M lifts Lionheart up, you can almost imagine a dark smirk underneath that mask.
Mark Kendrick: I don't think 3M is done with Lionheart.
And within a blink of an eye 3M tosses Valentine clean off the stage…Lionheart turn's through the air and comes crashing down on a speaker and some electrical equipment!!! The fans gasp and a silence befalls the Epicentre as Sparks and flames fly from the equipment causing lights in the arena flicker as Lionheart bounces off the speaker and to the cold floor below just as the lights short out completely…
Mark Kendrick: Oh my god! 3M just destroyed Valentine; he could have broken his back or fried the life out of him with that…Wait…Are we still on?
Dutch Harris: I don't know Mark. But that, that was pretty brutal there, Valentine was already feeling the effects of his match with Thomas Manchester Black, 3M may have ended his career with that attack.
The lights return to normal, 3M is nowhere to be seen and Lionheart has been surrounded by EMT's. The begin to check on his and call to the back, where we see Orion members Mason Pierce and Leona come running to his side.
More EMT's follow and the begin to get Lionheart on a stretcher…Still the fans stay silent as an irate Mason Pierce begins to scream blue murder and curse the name of 3M, Leona tries to calm him down as the stretcher Valentine to the back.
Dutch Harris: Ladies and Gentlemen, it appears that Valentine Lionheart may be seriously injured after that attack from 3M…We promise to keep you posted when we hear more…
SHOOT cuts to a promotional video hyping tonight's main event for the World Heavyweight Championship, between Champion Trey Willet and challenger "The Monster" known as Malice.
In a quick cut backstage, Mary Kelly stands ready with microphone in hand, facing the camera in a bust shot.
Mary Kelly: Hello, SHOOT fans… I'm backstage here with former Iron Fist champion, Ja Gi Kyung-Moon.
The view pulls back, seeing Ja Gi Kyung-Moon wearing a silver three piece suit, with matching tie and black button down shirt. Kyung-Moon is smiling and attentive.
Mary Kelly: Ja Gi, you're one of our roster members like Tanya Black, who requests bookings as much as possible, but you've actually been off the show for a little while. Would you like to explain where you've been?
Ja Gi Kyung-Moon: Certainly. I've actually been over in Japan for a little while, representing SHOOT while working an annual event in a company called Big Action Kawasaki. Every summer they run a tag team centric tour, and my old pal Tj Jones and I won a tournament there a couple years ago. The crowd and the company was good to us so we make it a habit to return for it.
Mary Kelly: What do you find different about the working atmosphere in Japan compared to the United States?
Ja Gi Kyung-Moon: Main difference I find is more in the fact that there's no in-house catering. Even at a big show you're expected to go somewhere and feed yourself. Other than that, wrestling is wrestling… there's been enough migration of styles around the world and quiet fans will reciprocate if you engage them and you can find plenty of respectful fans even in a deathmatch environment.
The interview is suddenly interrupted by a sudden cough. The camera zooms out to find the SHOOT Project's resident preacher man, "The Evangelist" Jerry Matthews standing there shaking his head in judgment at the foreign journeyman and former Iron Fist Champion.

Jerry Matthews: I figured it was about time that we became better acquainted, given the convenient time of your return, my son. Because you see, it wasn't too long ago that I remember seeing the incredibly grisly display you put on with Jonny Napalm on Dominion. Believe me when I tell you that neither I, nor the Lord God himself, are very pleased with your conduct. My son, I'm afraid that if it continues, you will be yet another victim to the firestorm of judgment that I will rain down on this entire promotion. If you need any proof, I urge you to watch the fate that will belie Datura later on tonight. Think carefully before proceeding, or your end will not be on your own terms. The Word of the Lord, Thanks Be to God.
Matthews nods as he takes his leave, with Kelly and Kyung-Moon watching after him.
We cut backstage where Jacob Mephisto is stalking through the halls. He moves with a purpose, his shoulders hunched and eyes gleaming with anger. He turns a corner and runs into none other than the SHOOT Project COO Sean "OutKast" Kygon. Jacob's lip curls into a sneer.
OutKast sighs as he looks over to see Mephisto. He knows what's coming next is bound to give him a headache.
OutKast: Jake, always good to see guys like you. How've you been?
Jacob looks at OutKast, his eyes widenening slightly.
Jacob: How am I doing? How do you think I'm doing? After last night? Oh, I'm just peachy
OutKast nods his head, slapping Mephisto on his shoulder.
OutKast: Chin up, chum. You've landed in the Primus, right? So Mirage beat you in the main event for the Sin City Championship, right?
Jacob's eybrow twitches, but he maintains his composure.
Jacob: Yea. I'm sure your SHOOT Project Faithful are just thrilled about Mirage being the Sin City Champion, even if his shot just happened to come after I nearly destroyed your prodigal son.
OutKast cocks his head to the side.
OutKast: I'm sorry, it almost sounds like you're cooking up some sort of conspiracy theory there, Jake.
Jacob: Oh no. Wouldn't dream of it. I wouldn't presume to think the great OuKast would favor his student. Or anyone else who gets titles shots for no reason.
OutKast: You have somebody in mind there, Jake, or are you just here to bother me about your newfound beltless midsection?
Jacob: Let's talk about little Maya Nakashima. The man's been given every opporunity. He doesn't rise to the occasion, and yet he's still given more. Meanwhile, I've had to claw and scrape to get where I am. I want to know why.
OutKast: A multitude of reasons, Jake. Fan response, marketing…that's the corporate explanation. The Soldier explanation? He fights hard, he works hard, and he's found his way into several different title shots because he's more than earned each of them in the eyes of the board room. Hell, if you were in his position, you'd probably find yourself with those same opportunities.
OutKast folds his arms across his chest.
OutKast: But I take it that's not good enough for you.
Jacob pops his neck, glaring at OutKast.
Jacob: So, what you're telling me is a bunch of corporate crap. Fighting hard? Working hard? He's earned it? How? By losing every big match he's been in? Oh. Wait. Maybe it's the disqualification win against his good friend Donovan King. Face it, Kast, he's done nothing toearn as many opportunities as he's had.
OutKast: Have you earned your spot in the Primus? Beating a wounded man, not asking for a rescheduled match, demanding a forfeit?
Jacob sneers.
Jacob: It's not my fault he decided to fight wounded. He could've done the same. But if you want to put the blame on me for his blind pride, go ahead if it makes you feel better. I won. Pinned him in the center of the ring. So yea, I earned my spot.
OutKast gives him a thumbs up.
OutKast: Okay, chief. Since you're so saucy and you earned your spot and a guy like Maya Nakashima isn't shit…why not just put your money where your mouth is? I can see it now…
OutKast holds his hand up as if scrolling across a marquee.
OutKast: Jacob Mephisto, PRIMUS Qualifier, versus the ever so underwhelming to Jacob Mephisto Maya Nakashima!
He shrugs.
OutKast: Doesn't that sound just…grand?
Jacob narrows his eyes, but smirks.
Jacob: You know what? It does.
The smirks fades from his face.
Jacob: But, knowing you? What's the catch?
OutKast chuckles.
OutKast: I'm thinkin' something like a deal with the devil. I figure a guy named Mephisto'd appreciate that. You beat him? I'll suspend him myself so he can reevaluate his career. Take some time for himself.
He stops, thinking to himself.
OutKast: Maybe for the rest of the year. Yeah, I can dig that. But if he beats you?
He taps his chin.
OutKast: We add another man to the PRIMUS.
Jacob raises an eyebrow, thinking it over for a few seconds. Then a nasty smile creeps over his face.
Jacob: Fair enough. Hope you can sleep at night when your hard working merchandise machine is gone for the rest of the year. It's about time you gave him a consequence for losing.
Jacob playfully claps OuKast on the shoulder before walking past him and continuing down the corridor.
The scene fades in. Datura stands in the ring, stretching out and preparing for her match.
Dutch Harris: I don't think that Datura fully understands that just because this is a Shut Up and Fight contest doesn't mean she shouldn't cut a promo.
Mark Kendrick: She's just trying to psyche out her competition man. Keep'em guessin'!

Samantha Coil: Ladies and gentlemen, this SHUT UP AND FIGHT exhibition is scheduled for ONE FALL and has a time limit of FIFTEEN minutes! In the ring currently, DATURA!
"Long Black Train" by Josh Turner hits over the PA. Jerry Matthews emerges from the back, hands clasped together, eyes cast down in prayer. The crowd boos, but Matthews ignores, walking to the ring whilst in prayer.
Samantha Coil: And her opponent, a resident of Redemption, Alabama…THE EVANGELIST…JERRY…MATTHEWS!
Jerry Matthews ceases his prayer upon arriving to the ring apron. He looks up at Datura and scowls, spitting on the ground. We can see him mouth 'sinner'. He walks over to the ring steps and slowly walks up them, keeping his eye on Datura, a smile crossing his lips. He steps in between the middle and top rope, keeping his distance and stretching out.
Mark Kendrick: I know he's got crosses on him and such, but…I just don't think Jerry Matthews is a very nice guy, Dutch. He just doesn't seem very friendly.
Dutch Harris: Very astute of you Mark.
Austin Linam checks Datura for illegal weapons. He then does the same for Jerry Matthews. He then takes center ring and asks if either competitor would like to shake hands. Neither competitor seems interested, so Austin Linam simply signals for the bell. Datura dashes forward. Matthews tries to grab a hold of her, but Datura slides in between his legs and raises up quickly, grabbing him by the waist. Jerry Matthews quickly overpowers Datura and pries her arms free. He spins around and swings a hand, but Datura ducks under and again locks in the waist lock, but again, she isn't able to do anything before Matthews powers himself out of her grasp. Datura hits the ropes and goes for a crossbody, but Matthews EASILY catches her in mid air! He holds her for a moment, smiling proudly, before just throwing her back over his head!
Dutch Harris: The power of Jerry Matthews cannot be denied for a second. This guy may not have all the grace and technical prowess of some, but if he gets a hold of you, you are going for a ride, and the destination is not going to feel great.
Datura clutches her back, and Matthews gives her no time to recover, planting a few stomps on the back. He lifts her back up, throws her to the ropes, and drops her with a tilt-a-whirl backbreaker! He holds her in place, bending her back over his knee! Austin Linam asks Datura if she wants to stop, but she responds no. It doesn't matter, though, as Matthews just pushes her off his knee. He then grabs her by the head and lifts her back up, setting her up in the suplex position. He lifts her high in the air and holds her there.
Mark Kendrick: I think he's looking to end this one quick with the Savior's Wrath!
Dutch Harris: And he's holding her in place so all the blood rushes to her head, so along with making this a very devastating maneuver, he's going to completely disorient her as well.
Matthews holds Datura for a few more moments and the just DROPS her with the jackhammer! He holds her for the cover!
ONE!
TWO!
THREE!
Samantha Coil: Ladies and gentlemen, your winner at THREE MINUTES and THIRTY SEVEN seconds…JERRY MATTHEWS!

Dutch Harris: Well, that was a decisive victory by Jerry Matt-what's he doing now?
Matthews has not let go of Datura. He stands up, holding her, and begins to just put all his weight on his neck, pressing her head against her shoulder and applying tons of pressure! Datura screams out in pain. Austin Linam tries to get Matthews to let go, but he is far too strong, and he continues to apply pressure to the neck!
Mark Kendrick: He's trying to break the poor girl's neck!
The crowd is booing, but it quickly turns to cheers as Ja Gi Kyung Moon runs to the ring! Jerry Matthews releases Datura and prepares himself. Moon slides into the ring and is up quickly. Matthews tries to get a hold of him, but Moon is able to move out of the way real quick. Matthews turns only to eat the GOODNIGHT MOON! Matthews clutches his face and rolls out of the ring. He looks up at Moon, who is helping Linam check on Datura. They both lock eyes, neither man looking thrilled about the other one.
Mark Kendrick: Well, thank goodness for Ja Gi Kyung Moon, making the save and keeping Datura alive.
Dutch Harris: I definitely don't think we've seen the end of that interaction, though. Either way, you folks need to stick around, because coming up real soon, we've got one half of T-Rex taking on one of the sisters of SCAR, Flay Rios!
Ja Gi has left the ring and just gone to the back, leaving Datura motionless in the middle of the squared circle with Austin Linam just getting Datura to stir when a haunting synthesizer sequence echoes throughout the arena. The JumboTron flickers on with static on the screen…as the static clears, a black-and-white image of a woman inside of what looks like a padded cell appears on the screen. The figure approaches the camera, head lowered…and as the synthesizer is replaced by a thunderous guitar riff, the head on the figure snaps up and looks directly into the camera… and with all eyes transfixed on the JumboTron, nobody notices until the last second that not only is she on the screen, but she's in the ring with a steel chair in her hand!!
Mark Kendrick: Wait.. what the…
Dutch Harris: Oh, man. Classic misdirection. Everyone was focused on the big screen and nobody noticed her slip into the ring. And judging by the look in those eyes, I have the feeling she has got some awfully evil intentions for Datura.
She sets up the chair and cocks her head for a moment, almost as if she's thinking about what to do next. Austin Linam backs away cautiously as he is surprised by her sudden appearance. She looks at the semi-conscious Datura on the mat and an evil smile crosses her lips as she pulls the dazed competitor to her feet…she clamps an arm around Datura's neck, clinching in a headlock… she kicks out a leg and lunges forward, sending Datura head-first into the business end of the chair!!! Datura's head snaps back and she falls limp, blood pouring from a freshly-opened gash in her forehead!
Mark Kendrick: Are you kidding me? What did Datura do to deserve this? She just finished wrestling Jerry Matthews and it wasn't enough that he defeated her and tried to injure her further, now this.. attack?
Dutch Harris: This should be interesting. She's asking for a microphone.
The woman with the dark, green-streaked hair stands in the ring, a microphone in her hand. She looks up at the audience, pausing and choosing her words carefully.
Taaaaanya…. Taaaanya…. where are you, Tanya? You called for me, didn't you? Here I am, Tanya. Are you mad at me because when you called for me to play in your ring, I turned you down? Don't be mad at me, Tanya. We'll have our chance to play at ELITE. It's going to be so much fun.
She looks down at Datura, giggling at the mess she's created.
See this one, Tanya? I think I broke her. She doesn't seem to want to play with me, either. That's okay, though. You see, Tanya, you're not the only one who knows how to… hurt people. Tick, tock. Tick, tock.
She kneels down beside Datura, dabbing a finger in Datura's own blood and painting a red letter A on the fallen wrestler's throat. She throws her head back and laughs before slipping out of the ring and hopping over the barricade, vanishing into the crowd once again.
Mark Kendrick: Does anyone even know the name of this mystery woman yet? Can anyone in the back shed some light on that?
Dutch Harris: Whoever she is, I think it's safe to say we're going to find out everything about her soon enough- she's got a match with Tanya Black at ELITE. If I were Tanya, I'd definitely be a little concerned. This one seems a little…
Mark Kendrick: Nuts?
Dutch Harris: Unstable is the word I was going to use, but nuts fits too.
The scene fades into the back. Sammy Rochester is pacing in his locker room, and he is clearly still fuming from his last interaction with Donovan King. Jester Smiles simply sits in the corner, looking his usual sheepish and half terrified.
Jester Smiles: You've got to try and calm down Sammy. You've got yourself a match with King. You beat King, you'll show the world that you deserve a chance at being World Champion.
Sammy Rochester: Oh, I'll beat King. I'll DESTROY that mother fucker. I'll fucking hurt him more than anyone has EVER hurt him in his entire FUCKING LIFE!
Sammy slams his fast into a locker, the crack echoing loudly.
Sammy Rochester: I should go and fucking find him right now! I should go and fucking kill him RIGHT NOW!
Jester Smiles: You heard OutKast Sammy. You'll be fired. You won't-
Sammy Rochester: I'LL FUCKING KILL OUTKAST TOO!
Jester sighs heavily. He stands up and puts his hand on Sammy's shoulder.
Jester Smiles: Listen, maybe we should get you a match for the next shows. You know, give you someone to work all this anger off of. Since you can't beat up Donovan till Elite, why don't we get you someone else that you can destroy? Maybe take out your anger on them?
Sammy scoffs, pulling away from Jester's hand.
Sammy Rochester: Psssh, King will probably ruin that for me. Just like he ruined my chances at the World Title. You know, that mother fucker, I'd be in the fucking PRIMUS if it weren't for that mother fucker! If he hadn't gotten in my way…if that mother fucker hadn't gotten in my way…I would have beaten Crippler! I would have fucking DESTROYED Crippler!
Jester looks suddenly frustrated.
Jester Smiles: Sammy…you were disqualified against Crippler…
Sammy slams his hand against another locker.
Sammy Rochester: I FUCKING KNOW! DONOVAN KING GOT ME FUCKING DISQUALIFIED!
Jester Smiles: No…no he didn't Sammy. You got yourself disqualified.
Sammy stops dead in his tracks. He turns to Jester, standing completely straight.
Sammy Rochester: What did you say?
Jester's frustration suddenly turns to terror.
Jester Smiles: Sammy…Sammy calm down…I-
Sammy starts walking over to Jester.
Sammy Rochester: It's my fault, huh? This is all your plan, huh? You don't want me to hurt your buddy, the man who has so much fucking LOVE for you, huh? So, what, you aren't my friend anymore Eric? Are you going to try and fuck me over some MORE Eric? ARE YOU FUCKING CHOOSE DONOVAN KING OVER ME!?
Sammy lashes out, placing both his hands around Jester's throat. Jester grabs his hands, trying to pull them off his throat, but it's no use. Sammy's grip is far too tight and far too strong. Jester can't even speak as Sammy strangles him. Sammy pulls him off his feet and the two of them are eye to eye, Sammy's crazy, bulging, yellow eyes staring fire into Jester.
And then he lets go. Sammy drops Jester to the ground. He stares down at the fallen man who coughs on the ground, like a sociopathic child looks at the ant hill he just crushed.
Sammy Rochester: Look at you. You're pathetic. Everyone sees it. Everyone knows it. I agreed to help you originally because I knew you were once someone special. Someone who knew how to become World Champion.
But look at you now. Look at how weak and sad you are. You're helpless like a fucking baby.
Sammy turns his back and walks towards the door. He opens it and stops.
Sammy Rochester: You are right, Eric. I need a match next week. I need an opponent next week. Someone I can channel my anger towards. Someone to keep me from attacking Donovan King.
Sammy looks over his shoulder.
Sammy Rochester: I want it to be you, Eric. Get it booked. If you don't get it booked, if I don't see Sammy Rochester vs Jester Smiles on the booking sheet next week…
I'm going to kill you.
Without another word, Sammy walks out the door and slams it shut. Jester sits against the wall, clutching his throat, still coughing, a look of sheer terror on his face.
Jester Smiles: God…if you are real…help me….
The scene fades out.
Panicking SHOOT Project crew members are seen rushing out of the locker room. A few screaming for emergency services to get on sight immediately. In the corridor stands Cronos Diamante with a bent in half steel chair and on the ground in front of him a knocked out cold Johnny Napalm. A small trickle of blood runs down from his head and to the cement.
Cronos Diamante: You wanted a war, John. Consider this my first strike. Sweet dr…
Suddenly Napalm's phone begins ringing from within his pocket. Cronos bends down and retrieves it to check the caller identification which reads "Selena." He smirks and answers the phone.
Cronos Diamante: I'm sorry, Selena. Your fiance can't come to the phone right now. He's knocked out cold on the pavement. Do give him the message that he asked for this, not me.
Cronos lays the phone down next to Johnny and drops the steel chair on him in such a way to make the person on the other end of the phone worry even more than she already is.
As the night moves on, Samantha Coil stands in the ring, ready for the next match until…
TIIIIIIME… IS ON MY SIDE… YES IT IS…
The fans begins to boo immediately as Time is on My Side by the Rolling Stones plays throughout the Epicenter and they get louder as Jacob Mephisto steps out onto the entrance stage. He stands there in a pair of blue jeans and plain black t-shirt, glaring out over the sea of fans.
Mark Kendrick: Well folks, it looks like the former Sin City Champion has something on his mind and we're going to have to wait a bit longer for the next match.
Dutch Harris: He doesn't look like he's in a very good mood tonight, Mark. And after combining his loss last night with the announcement we heard earlier, it's going to be interesting to hear what he's got to say.
Jacob stalks down the aisle towards the ring, his pale gray eyes glazed over and full of fury. His hair is still slightly disheveled and there are small bags under his eyes. Mephisto rolls into the ring underneath the bottom rope and quickly gets to his feet, stalking over to Samantha Coil and snatching the microphone from her hand. He glares at her, causing her to quickly exit the ring. The music dies down and Jacob stands there amidst the booing SHOOT Nation. He slowly brings the microphone to his lips and the boos get louder.
Jacob Mephisto: Two weeks ago…
Crowd: SHUT THE FUCK UP!*Clap Clap ClapClapClap*
Jacob pauses for a moment, lowering the microphone and bowing his head. He raises his head and slowly brings the microphone back up to his mouth.
Jacob Mephisto: Two weeks ago, I stood in this ring victorious over Donovan King. I earned my spot in the Main Event of ELITE.
The booing grows louder, as do the chants.
Jacob Mephisto: I would have ended that man's miserable career if it hadn't been for 3M. And then… last night, I put my Sin City Championship on the line against that very man. When I SHOULD have been preparing for the Primus… when I SHOULD have been scouting my competition for the main event of ELITE… when I SHOULD have been preparing to become the next World Heavyweight Champion…
Crowd: BOOOOOOOOOOOO!!
Jacob Mephisto: … I was defending the Sin City Championship against a man who had done nothing to deserve the shot in the first place. Why did he get the shot? Because he ran down to save the day for Sean Kygon's prodigal son? He certainly didn't earn it in the ring!
Crowd: SHUT THE FUCK UP!*Clap Clap ClapClapClap*
Jacob suddenly lunges forward, leaning against the ropes and point out to the crowd.
Jacob Mephisto: No, YOU SHUT THE FUCK UP! This… is MY time. This… is MY time to speak, so you will fucking LISTEN and you will LIKE IT!
Crowd: BOOOOOOOOOOOO!!
He pauses for a moment, collecting his wits, before raising the microphone again.
Jacob Mephisto: Like I was saying… 3M did NOTHING to earn his shot. But, being the fighting champion that I am, I went through with it anyway. And I… And… And I FUCKING LOST!
The crowd EXPLODES with cheers and Jacob paces the ring like a caged animal, his voice quickening.
Jacob Mephisto: Oh, yes, I can admit when I was beaten. But, make no mistake; I got mine in the end. I kissed the Sin City Championship goodbye right before I caved in Marcus Mirage's face with it. And now… now it's time to focus on the Primus.
The crowd boos loudly, but Jacob tries to block them out.
Jacob Mephisto: Oh, but wait! Before I can do that, I've got a match next Dominion. A match against your beloved bastion of HOPE, Maya Nakashima.
The crowd absolutely EXPLODES with cheers at the mention of Maya's name and Jacob actually smirks.
Jacob Mephisto: Oh yes… cheer him while you can. You see, I am SICK and TIRED of seeing undeserving people get opportunities here! Maya Nakashima is the embodiment of ALL of that. He's been given chance after chance to do something worthwhile. And every time he has failed YOU, the people who cheer and encourage him no matter how many times he fails.
The crowd gets LOUD, starting up a "MAYA" chant. Mephisto pauses for a moment, holding out his arms in a "just like that" pose before bringing the microphone back to his lips.
Jacob Mephisto: That's exactly what I'm talking about. But it's ok. Because you SHOULD show him all the love you can. You see, earlier tonight, I'm sure you people watched the scene unfold. The benevolent COO of SHOOT Project decided he would grant your little Maya ONE MORE shot at greatness. So if Maya beats me, he makes it into the Main Event of ELITE.
The crowd's chanting grows LOUDER. Mephisto waits a few seconds for the chants to slowly lower in volume.
Jacob Mephisto: Yes. CHEER FOR YOU HERO AND HIS HOPE! Because in two weeks, when I BREAK Maya Nakashima, you won't see him for the rest of the year. Because, as stipulated by the very wise OuKast, if and WHEN I beat Maya, he's gone until 2014.
Crowd: BOOOOOO!
Jacob Mephisto: Boo all you want. It's all set for two weeks from now. But, that's not why I came out here. The reason I am out here is to address the Primus, once and for all. FINALLY, the SHOOT Project has done something right. Well… ALMOST. You see, there's one thing I have in common with some of the other Soldiers in this thing. Look at Mason Pierce!
More booing from the crowd.
Jacob Mephisto: Here's a guy who has busted his chops to get where he is. And since Rise, where he nearly won the last Primus? Nothing. It's driven him to carrying around a championship that the SHOOT Project REFUSES to acknowledge. Look at Dan Stein! He WINS the World Championship and is immediately thrown into a match where the people… the ones that ALREADY HATE HIM, get to choose his opponent! Look at Laura Seton… a woman that has worked hard for EVERYTHING, but you people despise her because she woke up and saw things for what they really are!
Crowd: BOOOO!
Jacob Mephisto: And then there are your "heroes."
The crowd begins to cheer slightly, causing Jacob to sneer.
Jacob Mephisto: You've got Lunatikk Crippler, a man who has ALREADY has TWO chances to be the World Champio and failed. You've got Loco Martinez, the reigning Master of the Mat. A man who came back to SHOOT and was IMMEDIATELY put into a position to achieve greatness. And then there's the current champion, Trey Willett.
The crowd goes CRAZY at the mention of the champion.
Jacob Mephisto: Oh yea, cheer for them! Cheer for the three men who have done NOTHING to deserve what they've gotten! Crippler couldn't beat King when he was champion, when I DESTROYED him to EARN my spot. Loco won Master of the Mat, sure. But the ONLY reason he was in it was because of the status of his name!
The crowd UNLEASHES another flurry of boos.
Jacob Mephisto: And then there's Trey. Trey Willett was given a chance to fight for the World Heavyweight Championship just TWO weeks after Master of the Mat… a tournament he FAILED in. Why? Because it was a fan chosen card. Because ALL of you IDIOTS decided he deserved it. And what has he done since beating Dan Stein? NOTHING. Oh sure, he's defending that title tonight… FINALLY. Trey Willett does NOT deserve to be the World Heavyweight Champion! You know what I think?
The crowd boos loudly.
Jacob Mephisto: I think the SHOOT Project leaders look at the men who've failed at everything and can't help but feel sorry for them. THAT is why men like Maya Nakashima and Trey Willett get the chances they do and why guys like ME have to scratch and claw for glory. It's complete and utter BULLSH-
Oh, ohohoh oh ohohohohoh…
I'll get him hot… show him what I got…
The booing doesn't stop as Lady Gaga's "Poker Face" kicks in. There is no delay before Laura Seton appears. A mic is in hand as she reaches the top of the ramp and her music fades out.
Laura Seton: Now this… this is a man that speaks the truth! Nearly every single word you've said echoes what I've been trying that last few months. It looks like other people around here have noticed, so why can't you…?
She looks over the crowd, as if expecting an answer. All she gets are boos and a number of non-PG comments.
Laura Seton: Jacob, I welcome you to the "Pushed Aside" Club. A club where members are overlooked because they aren't favorites. They aren't people the fans choose to think of first and therefore get stuck in the shadows because the front office gets this idiotic notion that they can't be moneymakers. It's true you took some time off years ago after first debuting. It's true that I dug myself a huge hole because of outside interests. However, we proved ourselves and got that trust back. Or, that is, should have! Instead, we watch as Trey Willett is begged to come back and is gifted chances for the World Title! We watch as that jackass Martinez turns off the made-for-TV movies he was watching and returns as a high priority here without earning it back! The problem for both the yum-yums in the front office and you donkeys out there—
She stops, trying to refocus amidst her growing anger with each word. Words that have again begun drawing hatred towards her.
Laura Seton: THIS PLACE IS STUCK IN THE PAST!! If it's not those Martinez and Trey, then it's Jonny Johnson getting his ass kissed every week! Seriously, who DIDN'T expect him to stay on after Master of the Mat!? Hey, where's Azrael Goeren when you need him?
It was drenched in sarcasm, but the dropped name draws cheers, causing her to shake her head.
Laura Seton: If you weren't big in 2009 or prior, you have one heck of a mountain to climb. Not so much fun, is it Jacob?
The SHOOT Nation voices its displeasure at Miss Seton's words, but Jacob smirks in the ring.
Jacob Mephisto: Not at all, Laura. Not at all. But it's ok really. Because these MORONS in the Epicenter tonight and the idiots watching this show? They can cheer all they want for the relics of the past and their heroes. They can boo the honesty that you and I bring to this sport. But, at ELITE, WE will be the ones that finally shut them up. WE will be the ones to show the front office that they've been putting their faith in the wrong people. And, since I value your opinion so much, when I WIN the World Heavyweight Championship in the Primus, you'll be the FIRST one to get a shot!
The crowd shouts insults towards both Jacob and Laura as he smirks at her.
Laura Seton: Check it out! Someone here with some sense! After I win at ELITE, I'll remember what you just said. After a couple pests are exterminated, you can have your next chance. If you people don't like it, that's too bad. If you want the past, go watch DVDs. We only want fans of the future–
She points towards Mephisto, then to herself.
Laura Seton: –at the Epicenter.
With that, Laura walks back behind the curtain, leaving the crowd booing and Mephisto smirking in the ring. Jacob brings the microphone back to his lips.
Jacob Mephisto: You people can boo all you want. Laura Seton and Jacob Mephisto spoke the truth tonight. WE are the future of the SHOOT Project. It's just a matter of time before you all realize it too. And time is running out. Because at ELITE… one way or another, a new era begins.
Jacob drops the microphone with a thud as the crowd boos and Time is on My Side plays again.
The shot goes backstage, where Mary Kelly stands by with a cheerful smile on her face as she finishes a laugh. Standing beside her, to her left, are Cade Sydal and Cassi Ryan, with Chance Ryan to her right and his arm around her.
Mary Kelly: Well, that's certainly an…interesting story, Cade. So, that's why you guys weren't on Dominion 12 for the advertised birthday celebration?
Cade Sydal: Pretty much. These two were on a wild goose chase, and I was detained for…setting those grotesque fucks straight. Really, I can't even believe I spent any time behind bars, I did everyone a service.
Chance Ryan: But, that's all behind us. We're here this week, for lucky number 13, and look Mary, the camera's rolling.
Mary Kelly turns to the camera and her eyes go wide with embarrassment, her cheeks flush a little.
Mary Kelly: Oh, I'm so sorry! H-hi, eberybody! I'm joined at this time, as you can see, by Chance Ryan and Cade Sydal!
Cassi clears her throat loudly, onoxiously loud really.
Mary Kelly: And, of course, Cassi Ryan.
Cassi nods her head slowly.
Mary Kelly: Now, you've already told me, but the SHOOT Project fans around the world, and especially here in the Epicenter, they're…well, they're wondering where you guys were for Revolution 116 and Dominion 12. Could you let tell them what you told me?
Cade sighs and shrugs his shoulders.
Cade Sydal: I…well, I'm not really supposed to share too many details, lawyers and all ya know? Can't put everything out there for the world to hear, but…c'mon Mary, wipe that disappointment off your face. That's a good girl. Now, what I can do is I can share some details, and I'll just censor myself along the way, okay?
Mary nods her head, but Cade looks past her and at Chance, who shrugs his shoulders.
Chance Ryan: Just make it quick.
Cade Sydal: Of course. So, the day of Revolution 116 I was enjoying a late lunch at the Foxhole–
Some fans within the Epicenter cheer, breifly interrupting Cade as he smiles.
Cade Sydal: Sounds like those guys know what's up. It's a little sportsbar, right here in the Epicenter, and it's fantastic. But on that day, on August 19th? It wasn't fantastic. My meal was interrupted my a pair of rude f–…rude fucks, yeah that's what we'll go with, discussing a disgusting perpetrated by a waste of humanity as if it were actually something to be proud of. I kindly asked them to quit speaking, even offered to pay for their mountains of food because they were some hef–…they were big.
Cade looks to Chancer, who waves his hand to hurry things up.
Cade Sydal:So anyway, they instead chose to provoke me, and I chose to respond in kind and the kind people at the Las Vegas Police Department thought I could use a night behind bars. I could have made bail, I easily did, but I decided I needed some more time to myself, to really think about what I've done.
Cade smirks to himself as he continues.
Cade Sydal: After they left…I mean after I got my mind right, I called Chance, and he came and signed his name to bail me out, only after betraying me to his sister of course…thanks for that by the way.
Chance nods his head while Cassi, now, smirks herself.
Cade Sydal: So yeah, there you go, that's the quick-and-dirty.
Mary Kelly nods her head before bringing the microphone back to her mouth.
Mary Kelly: Well, we're certainly glad you're back again and your legal issues are behind you, right?
Cade half-nods, half shrugs.
Cade Sydal: I'm lead to believe they are, sure.
Mary Kelly: That's good. That brings me to my next question. When last we saw you two together, you guys got the better of the Bad Ass Brotherhood, and it seems as if you, Chance, have finally found a partner that isn't going to be run out of town by the Broterhood in your long-standing rivalry with them.
Chance looks to Cade for a moment before nodding his head.
Chance Ryan: It does seem that way, doesn't it?
Cade Sydal: It does!
Chance Ryan: Because it is that way. Nothing the Broterhood can do will send Cade packing, nothing they do will be worse than anything he hasn't done to himself.
Cade Sydal: Well, gee thanks.
Chance Ryan: Sure, he's a little irresponsible. A bit of a stoner, even.
Cade Sydal: Yeah, 'cause you're a perfect musclebound robot.
Chance looks at Cade for a moment, who immediately closes his mouth and holds his hands up in surrender. Cassi Ryan, however, speaks up before Chance can continue.
Cassi Ryan: Sure, they have a lot of differences in personality, but that makes them stronger as a team, Mary. They both hate the Bad Ass Brotherhood with everything they've got, and they both want to be world champions once again. Both of them, one way or another, are High & Mighty.
She immediately stops talking as oth Cade and Chance look at her and simultaneously snap their fingers.
Chance Ryan and Cade Sydal: That's perfect!
She smiles.
Cassi Ryan: I know it is, I thought of it.
Cade kisses Cassi on the cheek as Mary smiles and starts to bring the microphone back her way when suddenly four men in Las Vegas Police Department uniforms walk into the shot. Cade looks at them.
Cade Sydal: Oh, fuck me…
One of the officers speaks up as he stares at the vulgar little man.
Officer: Cade Sydal?
Cade nods his head with a sigh.
Officer: You're under arrest for the assault and battery of both James Kenneth Walker and Peter Christopher McManus. You–
Cade Sydal: Have got to be kidding me! I was already arrested for this!
Officer: You were arrested for disturbing the peace and inciting a riot. These are a different set of charges. Will you turn around now, please?
Cassi steps between Cade and the officers, even as Cade starts to comply. Mary Kelly, to her credit, backs away from the scene.
Cassi Ryan: You can't be serious! It's been like more than two weeks!
A second officer speaks up, speaking directly to Cassi.
Officer 2: Ma'am, please remain calm.
Officer 1: Sir, please continue turning around and place your hands on the wall.
Cade does as he's told, and the officer promptly frisks him and cuffs his hands behind his back, before he starts to read him his rights.
Officer 1: You have the right to remain silent, anything you say can and will be used against you in the court of law. You have the right to an attorney, if you can't afford an attorney one will be appointed to you.
As the officer continues, the sound of clapping can be heard and the camera pans out to a wider shot, to reveal Charles Brandon Magnus and Buck Dresden clapping their hands slowly as they approach.
Charles Brandon Magnus: Well would you look at that, Buck! Cade's getting arrested, again!
Buck Dresden: Must be a day that ends in y, huh?
The two, known collectively as the Bad Ass Brotherhood begin to laugh as Chance Ryan glares at them, separated already by a small handfull of police officers.
Charles Brandon Magnus: What's the matter, Chance?
Buck Dresden: His partner's gettin' hauled off to the clink fer roughin' up our loyal fans again, that's what's wrong.
Charles Brandon Magnus: Maybe that'll teach him to keep his hands to himself.
The two laugh again as they continue walking through the hallway, past the cops and out the other end of the shot, as Chance stares daggers at them the whole way, before his attention is taken by Cade being pulled by a pair of officers down the hallway, the other way, who shouts down the hall.
Cade Sydal: Don't worry, boys, it didn't! Cassi, you know who to call! Chance, stay with your sister, get our shit together and meet me at the station…I won't be going anywhere!
The officers and Cade vanish from the shot as Cassi pulls her cellphone from her back pocket, immediately dialing into it and pressing it to her ear. Mary Kelly steps back into the scene.
Mary Kelly: We were saying?
Chance stares at her, before turning his head to look down the hall, the way the Bad Ass Brotherhood went with a sneer.
<b<Chance Ryan: We were saying, things just got more personal. We'll see you, we've got to go get High out of jail. Again.
Chance puts his hand on Cassi's elbow, drawing her attention, before guiding her down the hall, the same way Cade went and presumably toward their locker room, leaving Mary Kelly alone, no longer smiling or laughing.
Samantha Coil: Ladies and gentlemen, the following match is scheduled for one fall with a fifteen minute time limit!
The crowd buzzes with excitement awaiting the challengers. The live Epicenter crowd roars as the lights flash in time with A drum beat. Each beat a letter flashes on the jumbotron. The crowd shouts along with each letter as it flashes "A…N…A…R…C…H…Y!!!! " They shout "ANARCHY!!" as the whole word jumps onto the screen before a series of highlights begins to play as soon as Sebastian Bach's shriek rips through the Epicenter as the crowd jumps to their feet.

"C'MON!"

Skid Row's "Monkey Business" rips through the arena as T.Rex and Arch Angel step out onto the entrance ramp each man with their SHOOT Project Tag Team Championship belt a shoulder. T.Rex is in his ring gear. Black leather wrestling pants and white tank tops with the red circle with an "A" through it. Arch Angel in jeans and their "Sin City Official Tag Team" t-shirt. They pause at the top. They turn to each other. T.Rex talking emphatically, psyching himself up. Arch Angel nods with a confident smile and they turn and walk with a purpose slapping hands with some fans.

Samantha Coil: Introducing first…being accompanied by Arch Angel… weighing in at three hundred fourteen pounds. One half of the SHOOT Project Tag Team Champions, ANARCHY!

Coil pauses waiting for the crowd to respond with "ANARCHY!"

Samantha Coil: From Seaside Heights, New Jersey. T. RRRRRRRRRREEEEEEEX!!!!

T.Rex hands his championship belt to Arch Angel before sliding into the ring. He goes to a corner and jumps up on the middle turnbuckle as flash bulbs popping inside the epicenter. He hops down and walk to the other corner. The music slowly fading away.

Mark Kendrick: Last week Flay Rios stood there and just watched as Kenji fought valiantly against the Tag Champs. So she requested a one on one match, maybe as revenge. Maybe as a way of showing Kenji she can fight her own battles.

Dutch Harris: Quite the gap in both size and experience with these two. Miss Rios has a lot on her plate in there against a brutal brawler like T.Rex.

Mark Kendrick: And don't forget his mission to expand his wrestling capabilities. Reports abound that El Asso Wipo has been training T.Rex in the Luchadorian arts!
Darkness falls in the Epicenter, and it's broken by the flashing of the SHOOT Video Wall.
The screen begins to show a father and daughter standing in the middle of a barren playground, their backs to the camera. The father holds the daughter's hand, and in her free hand she holds a handful of bright red balloons.
Quite suddenly, the playground and the very WORLD around the father and daughter starts to decay. The sky turns a bloated black, clouds heavy and foreboding. The grass dies, turning yellow….and a creeping rust starts to flake off the swing set and the slide slowly falls to the side and cracks into multiple pieces.
The father and daughter begin to wither, turning skeletal and gaunt…and the daughter walks over to a horribly rusted merry-go-round. The balloons in her hand turn to leering skulls, and blood drips from the empty eye sockets as they float off into the sky. The little girl lays back on the merry-go-round, now nothing more than a mummified skeleton in a little pink dress…and the merry-go-round begins to spin, creaking as it goes.
Letters form in the rust on the merry-go-round as it spins and spins, spelling out…
PROJECT: SCAR.
"Diamond Eyes" by The Deftones blares through the audio system, and out from the back steps Flay Rios and Kenji Yamada, standing side by side. Kenji has a protective arm wrapped around Flay's shoulders, and the ever present desert beast that is Obsidian lurks behind them in the shadows.
Samantha Coil: Introducing second, she hails from Las Vegas, Nevada…weighing in at 172lbs…representing Project: SCAR….FLAY RIOS!!!
Mark Kendrick: Is it just me…or do these Project: SCAR entrance videos just get creepier and creepier?
Dutch Harris: Definitely chilling. Also take note of the fact that Obsidian is once again standing tall at Kenji and Flay's side. Ever since the fall of Entragian, Obsidian & Kenji have grown especially close…these two men stepping up to ensure that Project: SCAR survives and endures.
Mark Kendrick: I'm still reeling over Yamada's performance last week against ANARCHY. This is a man who has an infamous reputation for being just a VILE monster…but in a rare turn of events he showed incredible HEART and fighting spirit when he essentially took on ANARCHY all by himself.
Dutch Harris: I think that shocked the entire SHOOT Nation, Mark. Kenji has been so very protective of Flay Rios lately that he just does not want to see ANY kind of harm come to her. It's like that twisted father/daughter relationship the two of them have coming into play more and more each week.
The SCAR trio reaches ringside with the fans booing them practically out of the building, and Flay Rios makes a move to enter the ring…but Kenji pulls her back by the arm for a moment. Yamada seems almost reluctant to let Flay go, holding her by the arms and looking into her face.
Finally he relents and kisses her on the forehead before allowing her to step up onto the apron and enter into the ring.
Dutch Harris: Kenji seeming almost to have to physically FORCE himself to let Flay even get into the ring…that's how much this young woman means to him.
Mark Kendrick: The familial ties within SCAR are hard to understand for outsiders like us, but one thing is universally true…these monsters care for each other in their own strange ways. It's like they give all their love to each other and save up all their hate for everyone else who crosses their path.
Flay paces back and forth on her side of the ring, looking somewhat nervous but still determined to do her best in this match. The bell rings with a loud clang, and T.Rex moves forward to grapple Flay into a collar-elbow tie up.
Rex easily bulls Flay across the ring, using his power advantage to TOSS Flay halfway across the ring where she rolls across the canvas before clumsily falling into the turnbuckles. Flay uses the middle ropes to pull herself back up, pausing to puff a few locks of errant hair out of her eyes.
Kenji looks on from the outside, his fists clenched…looking like it's taking EVERY bit of his willpower not to jump into the ring to assist Flay.
Dutch Harris: Obvious strength advantage from T.Rex…and I think it could be argued that he has the experience advantage here too.
Mark Kendrick: No doubt, Dutch. Flay is still new to the wrestling business and she is the total opposite of "polished" when it comes to in ring abilities…her biggest strength in the squared circle is when she just goes absolutely berserk.
Flay makes a mad dash at Rex and starts to throw some weak body shots into his torso, but T.Rex easily shrugs it off and slams a big knee-lift into Flay's gut. Flay doubles over, coughing raggedly…and T.Rex picks her right up and CRUSHES her into the mat with a one-handed scoop slam.
Flay practically curls into the fetal position, her brow furrowed with pain.
Mark Kendrick: Flay trying to get some type of offense strung together here, but it doesn't seem to be working.
Dutch Harris: It's just such a David & Goliath type of dynamic. T.Rex is over 300lbs and little Flay is gonna have a helluva time doing any major damage to a man of that size and girth.
Outside of the ring Kenji Yamada is POUNDING his fists on the apron with frustration, his teeth gritted together as he stares into the ring at T.Rex…and if the icy gaze of Kenji's opaque eyes could kill, T.Rex would be dead and buried right now.
Mark Kendrick: Kenji seems to get more and more upset as this match continues. It's like it's physically tearing him apart seeing Flay in harm's way without him being able to do anything about it.
T.Rex scoops Flay up into his arms…and he immediately locks her up into a BEARHUG! Rex begins to just violently ragdoll Flay from side to side, her limbs and head snapping from side to side as Rex swings her round and round. Flay's face is taking on an alarming shade of purple…and her eyes are just about bugging right out of her head.
T.Rex squeezes even harder for a moment…and then he DESTROYS FLAY WITH A BELLY TO BELLY SUPLEX!!! Flay lands REALLY awkwardly, her back arching upwards in pain as she touches down.
T.Rex offers Kenji a little smirk as he gets back up to his feet…even going so far as to wink at the agitated Yamada.
Dutch Harris: T.Rex seeming to take some real pleasure in taunting Kenji here tonight…can't really blame him considering all the turmoil SCAR is responsible for here in SHOOT Project.
Mark Kendrick: Kenji looks like a kettle on a stove that it seconds away from just exploding with boiling water…he is that incensed right now.
We see Yamada on the outside of the ring pacing back and forth over and over again, even picking at an old scab wound on his head out of sheer agitation.
Rex easily grabs up Flay's aching body and RUNS her into the turnbuckles, proceeding to clothesline the hell out of her and force a shockwave through her body. T.Rex then steps back and chuckles at Kenji…and Yamada actually LEAPS up onto the apron and makes an attempt to get into the ring, but the bearded beast known as Obsidian steps forward and holds him back, whispering something into Kenji's ear to try and calm him down.
Meanwhile….a change is taking place in Flay Rios.
Flay's hands have turned to claws, and they are DIGGING into the ropes…her eyes have grown wide and feverish…and her teeth are gritted and grinding to the point where a white bubbling froth starts to ooze from the corners of her mouth.
Dutch Harris: Oh shit…
Mark Kendrick: As the saying goes, I've got a feeling business is REALLY about to pick up…
T.Rex takes a cautious step forward, and a cat-like shriek erupts from the vocal cords of Flay Rios as she races forward and begins to UNLEASH on T.Rex with hammering forearm shots to his face, head, and neck.
Rex is getting ROCKED from the sheer relentlessness of Flay's assault, the big man stumbling backwards step by step. Flay changes up her approach and just starts to SMASH vicious-looking toe kicks into Rex's stomach and legs, her boots moving so quickly they're almost a blur. T.Rex staggers and FALLS down to one knee, and Flay takes that moment to send a hellacious right cross into the side of Rex's jaw…the force of the punch so severe that the big man gets FLUNG DOWN TO THE CANVAS!!
Dutch Harris: I have to admit; when this young woman gets like this…she is absolutely terrifying.
Mark Kendrick: It's like a switch just clicks in her head and she goes from timid little Flay to rabid, slavering animal intent on ripping your eyes right out of your skull.
Flay reaches down, and she grabs T.Rex head….only to lift it up and SLAM his face down against the canvas…OVER AND OVER AGAIN!!
Flay does this so many times that when she finally drags T.Rex back up to his feet, we see that his nostrils are gushing with blood.
Flay attempts to BITE down into Rex's shoulder, but Rex counters by grabbing her head and desperately taking her down to the canvas with a snapmare.
Flay is already pulling herself back up to her feet using the ropes, her breathing ragged and her expression purely carnivorous…but T.Rex doesn't even allow her to get back on the offense.
The big man immediately barrels across the ring and COLLIDES into Flay with a HUGE shoulder block, the smaller woman flying almost halfway across the ring and landing square on her back, all the wind knocked out of her lungs.
T.Rex follows her down for a pinfall attempt.
ONE!
TWO!
NOOOOOOOOOOOOO!!!
Flay gets a shoulder up…and then she uses that same arm to SCRAPE across Rex's face, digging and clawing at his eyes.
T.Rex falls backwards and scoots away from Flay, one hand rubbing against his eyes…and Flay pounces from a crouched position and mounts T.Rex, proceeding to SHOWER him with nasty-looking elbow strikes to the face and neck…just battering the ANARCHY member damn near senseless with shot after shot.
Dutch Harris: When Flay is on this kind of level she just does not have let her opponent have even a MOMENT of respite.
Mark Kendrick: T.Rex is gonna have to figure out a way to get the momentum back on his side because Flay is going for the throat in this match…she will NOT stop until the blood flows like wine.
Flay finally stumbles back up to her feet, T.Rex rolling on the canvas, looking dazed and totally out of the game.
Flay backs up a few steps, running her claw-like fingers through her hair with eyes glazed over in bloodlust…and she promptly hits the ropes and runs forward…but T.REX POPS BACK UP TO HIS FEET AND CRUSHES A HEADBUTT INTO FLAY'S STERNUM!!!
Flay FLIES across the ring while holding her ribs, landing near the turnbuckles with her eyes squeezed shut in pain.
Kenji Yamada is going WILD on the outside of the ring, crushing his fists into the apron and making another move to slide into the ring before Obsidian has to pull him backwards.
T.Rex sees his opening, and wiping blood from his nostrils he heads over to the turnbuckle and slowly ascends up to the middle ropes. Rex pauses up there to send a final defiant glare directly at Kenji Yamada…AND THEN HE CRUSHES HIS WEIGHT DOWN ONTO FLAY WITH A REVERSE SPLASH!!!
Dutch Harris: EXTINCTION EVENT!!! Sexy Rexy got ALL of that maneuver!
Mark Kendrick: Flay got squashed like a bug!
T.Rex immediately pulls back Flay's leg for the pinfall.
ONE!
TWO!
THREE!
Samantha Coil: Here is your winner at a time of twelve minutes and forty seconds…he is one half of the TAG TEAM CHAMPIONS…representing ANARCHY…T.REXXXXXX!!!
T.Rex raises his fists up skyward and Arch Angel enters the ring to celebrate with him, proceeding to hand Rex his tag team gold.
Meanwhile Kenji Yamada slithers into the ring and pulls Flay's limp body out beneath the bottom rope. Kenji brushes Flay's sweaty hair from her face, a look of deep concern in his eyes as he picks her up into his arms.
Kenji Yamada: I TOLD YOU SO! I tried to protect you…
Kenji's booming and quavering voice travels far and wide, his expression wildly overprotective as he carries Flay up the ramp. Obsidian stalks slowly behind them like a silent sentinel, his bearded head hung down low.
Dutch Harris: A bad night for Project: SCAR, Mark.
Mark Kendrick: Seems like SCAR has been having a lot of bad nights ever since the fall of Entragian back at Master of the Mat…
Dutch Harris: Well that may be true, but let's look at the bright side here…big win for ANARCHY and the tag champs are all smiles right now.
We see T.Rex and Arch Angel slapping hands with some fans as they exit the ring, and the final shot shows the trio of SCAR looking distraught as Kenji and Obsidian help drag Flay into the back.
The angry shouts of a man echo through the backstage area of the Epicentre; no words are spoken, just primal roars and the gnashing of teeth as we catch up with a group of EMT's and SHOOT Project officials, frantically gathering in a circle formation next to an ambulance.
The camera crew move in to the commotion; where you can see the Personal Assistant of Valentine Lionheart, the young blond by the name of Nicole Compton trying to calm down her employer who has made his way off of the stretcher in a battered and beaten state.
Lionheart takes a swing at the nearest EMT and almost falls over as he does so, but somehow in underneath the flashing blue lights he manages to keep his balance, despite swaying from side to side.
EMT: Calm down sir…We need to get you medical attention.
Lionheart simply growls at the EMT and lunges forward taking hold of him and falling on top of him. Valentine then sinks his teeth into the neck of the EMT who screams in agony, as does Nicole. SHOOT Security rush in, taking hold of Valentine by his arms as blood pours from his mouth.
Nicole: Valentine. STOP!
But her words fall on death ears as Valentine breaks free of the clutches of security and stumbles backwards into the wall. They approach with caution, but Valentine lunges again; only this time he swings his body weight and throws the security guard into the ambulance, his face crashing off the side and taking him down.
Nicole: STOP IT!
The second security guard backs away, his hands raised and uttering reassuring words…But Valentine will not listen as he slumps back into the wall and beckons the Security guard to come get him.
Nicole: Please, you need to go to hospital.
Lionheart glares at her and then stumbles forward teetering on his feet as he swats away at the security; Valentine misses and so the security guard see's he chance and wraps Valentine up in a hammer lock. Here the guard locks one wrist in handcuffs and then attempts to lock the second.
Nicole: Let them take you, stop behaving like this. Please.
Valentine spins his whole body, forcing the guard up against the wall where he repeatedly smashes the handcuff into his face and dropping the guard to the ground.
Nicole: Valentine. You are acting like and animal.
He stumbles again, leaning back against the ambulance with his fists raised ready to fight…
Valentine: Acting…I AM AN ANIMAL.
He then backs away, behind the ambulance and begins to stagger off's almost running, his balance off and his body riddled with pain…A few more security guards run over, but after seeing the devastation left by the SHOOT Soldier the decide to help their colleagues rather than pursue Valentine into the night.
The arena is bathed in darkness with a single spotlight shining down on the entrance stage. The fans grow excited as the lights remain off. White smoke begins to billow out on the stage. Out from the back emerges a man dressed in a white hooded robe. His head is low, but the fans begin to boo as ELIZABETH GAUNT appears.
Mark Kendrick: Is that…?
Dutch Harris: Oh man…I hope not…
The fans can't help but hate as Gaunt watches the man as he walks down to the ring. He walks up the ring steps and pulls a hand out, microphone revealed. Gaunt reaches over his shoulders and removes the hood, the lights coming up to reveal…DEVIANT.
Mark Kendrick: Oh God.
Deviant: BROTHERS AND SISTERS!
The fans boo even more as the camera shows his face, painted bone white. He wears a mask across his mouth with sculpted rows of razor sharp teeth masking his true mouth.
Deviant: BROTHERS…AND…SISTERS!!
More booing as he holds his hand up to quiet their hate.
Deviant: The time…for repentance…IS AT HAND! Turn to your friends, turn to your family! Throw yourselves at the mercy of SCAR and perhaps now…perhaps NOW…we will show you kindness!
Obviously, no one is listening to his ranting, as they continue to jeer him.
Deviant: This beautiful woman next to me…
He turns to Gaunt, stroking her cheek.
Deviant: This beautiful, sensual, gorgeous woman…has known pain. She has known pain and that pain was caused by ONE individual! One SELFISH individual who does not deserve the respect of an insect! The world is a dark, dark place…but I have come here tonight…TO TELL YOU ALL…THAT THE TIME…IS…NIGH!!
He pauses as the fans continue to boo.
Deviant: The time…is nigh. ADRIAN CORAZON…FACE…YOUR…JUDGMENT!
Deviant turns to the entrance, his brow furrowed in anger. The lights go out once more, the arena falls silent.
Mark Kendrick: Looks like Adrian Corazon is going to face his judgment.
Dutch Harris: Whatever that means.
Pyro EXPLODES out of the ramp and the screen illuminates. Pain, anguish, and flames are what's seen as faceless masses try to escape from a town that has erupted into a burning inferno. The scene begins to transition, letters appearing, encapsulating the carnage. They spell…
CORAZON.
The crowd goes LOUD.
"They killed my entire family, murdered and tortured, raped and pillaged
I was only five and I was the only surviving witness
My entire village burned to the ground
He wore a serpent in his crown"
Replacing the smoldering wreckage is simply a pair of eyes, reflecting the flames before him.
"I watched the palaces burn
I've seen the ashes of my comrades return to they family in a urn
While a proud child remember's his father that died
The cycle continues with vengeance alive in his mind"
Then, he appears at the top of the ramp, and the crowd gets even louder.
Mark Kendrick: Well, Deviant… ASK AND YOU SHALL RECEIVE.
Dutch Harris: Is it just me or does this dude just have the most depraved entrance videos..?
As he begins his walk down the ramp, the chorus for "WAR IS MY DESTINY" by Ill Bill feat. Immortal Technique kicks in.
"Refuse, resist…WAR IS MY DESTINY
Disorder, unleashed…WAR IS MY DESTINY
Chaos, A.D….WAR IS MY DESTINY
Under a pale gray sky…WAR IS MY DESTINY"
Then, he arrives and climbs into the ring, completely ignoring Elizabeth Gaunt, taking a microphone, and then standing face to face with Project: SCAR's Dark Prophet… Deviant.
Mark Kendrick: Has anyone realized yet that we haven't really even seen Corazon since he took Isaac Entragian out? Like, even at all? Not a trace.
Dutch Harris: Well, he's here. Standing in the ring. And I have a feeling things are going to get really intense…
"War Is My Destiny" dies down.
Deviant: Adrian Corazon. The time has come. Ever since you dared cause harm to Project:SCAR, ever since you dared to maim our Ivory Messiah, you have hidden from view of the vultures who come to peck at your flesh. You have become like a cowering child, frightened by what we shall do. The time has come, Adrian. The time…has come.
Corazon laughs.
Corazon: Vultures? There are… no vultures here.
He cocks his head and looks at Deviant and then to Elizabeth Gaunt.
Corazon: I see a broken sparrow, and in you… I see an obnoxious parrot. Mouthing off every opportunity he has. Preaching to the masses about your 'Ivory Messiah' and the rain of fire that you are going to bring down upon us here in the SHOOT Project. You spread your message of famine, death, and apocalypse, and yet…
Corazon takes a deep breath.
Corazon: None of those things have occurred. Your Ivory Messiah is missing. Your architect… uninterested. Your monolith… respectful. Then there's you and the scorned girlfriend. Please tell me, Danny. Tell me, for what has the time come? Does your hero return to do the work that you cannot? Does your Messiah rise from the puddles of his own blood? Hm?
Corazon looks at Gaunt once more, and then back to Deviant.
Corazon: TELL ME what you shall do. You were once a feared warrior. The both of you were, and now… now you stand heartbroken and sad. Full of bravado and hot air. Tell me again, Danny. Tell me what you are going to do.
Deviant nods his head.
Deviant: I have sworn to trumpet to the heavens his story. I have sworn to tend to this…my flock.
Deviant motions to the fans, who boo his condescension.
Deviant: But you needn't goad me, Adrian. You were once a feared warrior yourself. Now, I see your measure. More than ever before, I see your measure. Now you are but a small tree that thinks he can withstand the flames of our purity. I tire of your cowardice. You shall run and hide no longer! You and I…we have a history that is beyond compare. Without me, you would have been some simple minded migrant worker. Thanks to my work, I molded you into what you are today. It is both my pride…and my shame. I shall punish you for your misdeeds, Adrian. At the next Dominion…as your father, I will punish you for your belligerence.
Corazon smiles at the challenge.
Corazon: Talk to the world. Tell them about how you molded me. Let them, let the broken sparrow, the monolith, and the architect take that all in. If you truly are the one who molded me, you are also the reason that your Ivory Messiah is astray. Vanished into thin air. You are why I rain down on Project: SCAR.
Corazon allows a few moments to pass, watching Deviant before him.
Corazon: But all in all… in this? I am disappointed.
Danny turns his head at Corazon as if to ask "Why?" Corazon simply shrugs his shoulders.
Corazon: It's just that I have no interest in waiting until next Dominion to start dealing in punishment.
Suddenly, before anything else happens, Obsidian STORMS down to the ring! He wastes no time, sliding into the ring and demanding a microphone. He glares at Deviant and then at Corazon. He stops and stares at Gaunt, who grins as she sees a third member of SCAR there by their side.
Obsidian: What are you doing?!
Deviant cocks his head to the side, confused by Obsidian's question.
Obsidian: You have come out here and you have done this…and for what? Why challenge Adrian Corazon to a match?
Deviant: Did you not hear me, brother? This cretin deserves his punishment!
Obsidian turns and looks to Corazon.
Obsidian: You have caused great harm, Adrian, but slaughtering you here and now is not honorable. You deserve to die in combat like the warrior you are, not as some proud fool who thought himself capable of handling three monsters.
Obsidian stands between Corazon and Deviant and Gaunt. Deviant begins to whisper to Gaunt as Obsidian continues to look Corazon in the eyes.
Obsidian: The wolves run wild, Adrian.
Corazon: So they will, Erick. So they will.
Corazon drops the microphone, aware of the new odds, and rolls out of the ring. Gaunt starts laughing maniacally as Corazon backs up the entrance ramp, the fans itching for a fight. Obsidian clenches his jaw as he turns to Deviant and rips the microphone from his hand, throwing it to the mat. He glares Deviant down before he turns to leave the ring himself.
Mark Kendrick: So…oh man…next week we get to see Deviant back in the ring…but he decided it was the bright idea to go against Corazon?
Dutch Harris: It seems to me Obsidian has no idea what's going on, either! He's just as angry at Deviant and Gaunt as he is Corazon!
Mark Kendrick: Things are going to be crazy at the next Dominion, that's for sure!
The camera cuts to Mark Kendrick and Dutch Harris sitting in the commentary pod.
Mark Kendrick: Well folks, we've had one heck of a night so far here on Dominion, but we are NOT done yet.
Dutch Harris: No, we're not, Mark, because up next is the Main Event!
Mark Kendrick: It sure is, Dutch. Trey Willett defends the World Heavyweight Championship agains the monster known as Malice in our next and last match of the night! But, first, ladies and gentlemen, the SHOOT Project is proud to announce the upcoming release of the first of a series of collections!
Dutch Harris: Absolutely. The SHOOT Project has put together a collection of matches and interviews the displays a part of the proud history of our company. Coming soon, folks, the SHOOT Project will release Soldiers' Glory: The History of the World Heavyweight Championship
Mark Kendrick: I personally can't wait, Dutch. This is the first offering from the SHOOT Project in a series of upcoming collections. No further details are available right now, but keep watching the Breaking News section of shootproject.com for more details!
Dutch Harris: Now let's go up to Samantha Coil for our Main Event!
The crowd is AMPED for the main event. The night has been amazing so far, and now it's time.
Mark Kendrick: Here we go, folks!
Dutch Harris: This is going to be a WILD match, Mark.
Samantha Coil: Ladies and gentlemen, this is our MAIN EVENT of the EVENING. It is scheduled for one fall and is a LADDER MATCH for the WORLD HEAVYWEIGHT CHAMPIONSHIP!!
The crowd cheers at the announcement of the match, but those cheers quickly melt into loud boos as the vicious sound of First Blood by Epysode begins to blast over the speaker system.
Samantha Coil: Introducing first, the challenger! To be accompanied to the ring by Morgana; hailing from parts unknown; he weighs in at two hundred and eighty-five pounds. Representing Orion, here is… MAAALLIIICE!!!
As the heavy chords of the music continue to rip through the Epicenter, Morgana steps out onto the entrance stage clad head to toe in all black. The raven-haired lioness is decked out in a black dress, black jacket, and black knee-high heeled boots. She sneers out at the capacity crowd for a moment before looking back over her shoulder. Malice steps out onto the stage behind her, a hulking presence with his head bowed as if channeling his rage. After a few seconds his head snaps up and a close up camera view catches his eyes narrowing as Morgana and Malice begin their trek down the ramp.
Mark Kendrick: Oh man, the challenger is an awesome specimen, Dutch. You don't have to like him, in fact, the majority of the SHOOT Nation doesn't, but you can't deny how devastating Morgana's monster known as Malice is.
Dutch Harris: I've got to agree with you, Mark. Two weeks ago on Revolution, Malice FLATTENED the World Heavyweight Champion with that 114. And the following night on Dominion, Trey demanded this match. We'll see how wise that was in a few moments.
Malice and Morgana reach the ringside area and walk up the ring steps onto the apron. Morgana steps through the second and third ropes into the ring as her monster steps over the top rope. Morgana barks out some kind of instructions to Malice and he walks to a corner and waits, his eyes staring across the ring, perhaps envisioning his opponent, or, in his mind, his prey.
The music dies down and the crowd's booing grows louder slightly but quickly begins to transition into a "WE WANT TREY" chant that grows louder and louder until…
CARRY ON MY WAYWARD SON…
The Epicenter fans let out a THUNDEROUS cheer as the iconic lyrics blare from the speakers.
THERE'LL BE PEACE WHEN YOU ARE DONE
LAY YOUR WEARY HEAD TO REST
DON'T YOU CRY NO MORE…
As the guitar riff kicks in, the crowd lets out a HUGE ovation for the World Heavyweight Champion as Trey Willett steps onto the entrance stage. The World Heavyweight Championship is buckled securely around his waist and he makes his way to the ring with a purpose, stepping around the ladder in the aisle and slapping hands with the fans on his way to the ring.
Mark Kendrick: Listen to the ovation from the SHOOT Faithful for the champion! He looks ready for Malice tonight, doesn't he, Dutch?
Dutch Harris: He does, Mark. But, Trey's taking a big chance here going after Malice in a ladder match. Either way, expect to see a great contest in a few moments.
Trey rolls into the ring and pops to his feet as the crowd cheers wildly. He unbuckles the title and hands it off to Tony Lorenzo, and MALICE RUSHES IN on the attack, firing HEAVY shots at Trey while Morgana drops to the outside shouting instructions and Tony Lorenzo quickly calls for the bell!
Mark Kendrick: And here we go! Morgana sends her monster after the champ early!
Dutch Harris: Malice has one goal: to cause destruction at the direction of Morgana, Mark. And he's already started with that cheap attack before the bell.
Malice continues the assault, pounding Trey down to his knees with MASSIVE forearm shots. He JERKS Trey up from his knees and FLATTENS him back to the canvas with a big lariat as the crowd boos. Morgana continues to shout at Malice and the monster begins to STOMP Trey over and over. He brings the champ to his feet and grabs him by the throat with both hands, HOISTING him in the air. He holds Trey there, throttling him for a few seconds before TOSSING him halfway across the ring. Trey hits the canvas hard before trying to immediately pull himself to his feet. Malice stalks forward, looking to continue his onslaught while the World Heavyweight Championship is finally hoisted high above the ring.
Morgana's monster PISTONS a right hand to the jaw, sending Trey back into the corner. Malice backs up a few steps and rushes in, but Trey brings his feet up, sending them into the monster's masked face as the crowd lets out a cheer! Malice backs up a couple steps and shakes off the shot. He rushes in again, but Trey moves and Malice hits the buckle! The champion immediately goes on the offense, firing forearms into Malice's lower back and following up with a quick front dropkick to the lower back. The crowd cheers as Trey gets back to his feet and Malice turns around.
Mark Kendrick: This has started out pretty rough, Dutch.
Dutch Harris: It has, Mark, but ONE of these guys has to get this match on their own pace. Trey wants to try to keep things moving, maybe wear Malice down and Malice is going to want to slow Trey down and keep things grounded here.
Trey moves in and fires forearms and fists at Malice, but Malice steps into the shots, grabbing Trey and SLINGING him into the corner! The monster begins to UNLOAD on Trey again with HEAVY shots to the face and chest before DRIVING a knee to his midsection. He grabs a wrist and Irish whips Trey across the ring, but Trey JUMPS up to the top turnbuckle on the opposite side of the ring and LEAPS off, twisting his body in mid-air, CRASHING into a charging Malice with a corkscrew plancha, sending BOTH men to the canvas hard! The crowd lets out a roar of approval!
Trey gets to his feet first, but Malice isn't far behind. The champ hits the ropes NAILS Malice with a flying forearm on the rebound, rocking the monster back. He advances quickly, FIRING a series of stinging chops to Malice's chest, staggering him back into the ropes. Malice LUNGES forward, grabbing Trey's head and delivering a NASTY headbutt, causing Trey to stumble backwards, but Trey recovers and shows his tenacity as he fires MORE forearms and fists at Malice, sending him back into the ropes.
Dutch Harris: Oh man, this isn't a match, Mark, it's more of a FIGHT.
Mark Kendrick: It sure is, Dutch! And Trey Willett is NOT giving an inch! OH. Look at that!
Trey ducks a wild shot from Malice and latches on to his other arm, wrapping it around the top rope. He PISTONS a shot to Malice's chin and grabs his other arm, wrapping it over the rope as well. Trey reaches down and grabs the middle rope, twisting it and TIES MALICE'S ARMS UP IN THE ROPES!
Mark Kendrick: Malice is stuck! And Morgana is freaking out! Tony Lorenzo is standing back. He's got no obligation in this type of match to get Malice untied!
Trey fires a few extra shots for good measure to Malice before walking across the ring and rolling to the outside. He points to the ladder and the fans cheer LOUDLY. Morgana hops up onto the ring apron, trying to help Malice out of the ropes, but he's tied up tight! Trey makes his way to the ladder, closing it up and carrying it towards the ring!
Dutch Harris: Trey could finish it right here! Malice is all tied up!
Mark Kendrick: Not quite, Dutch! Trey just slid that ladder in the ring, but he took his eyes off the monster when he turned to the fans. Morgana has freed Malice! Look out, Trey!
Trey turns back to slide into the ring, but the now free Malice launches himself forward and baseball slides into the ladder, sending it right into Trey's face! Trey hits the mat hard on the outside, the ladder sliding out and landing dangerously close to him! Malice gets to his feet fuming and steps outside as Morgana comes around the ring SCREAMING instructions to her monster.
Malice reaches down, picking up the ladder and glares down at the champion as he begins to get to his feet again. The monster SWINGS the ladder and connects with Trey's chest, rocking him backwards into the aisle. Malice drops the ladder and stalks forward booting him in the stomach before hooking his head and SLINGING him up and over with a snap suplex on the concrete! The crowd hurls insults and boos down at the monster and his handler as Malice stalks back to the ring and picks up the ladder.
Mark Kendrick: Oh no. I don't like the looks of this!
Malice poises himself with the ladder as the champion WILLS himself to his feet and turns. Malice CHARGES forward looking to ram that ladder into Trey again, BUT TREY SIDESTEPS and catches Malice with a drop toehold, sending the monster down face first into the ladder and the concrete. The crowd lets out a SCREAMING cheer of joy as Trey pushes himself back up. Trey POUNCES down and grabs Malice by the head and starts to RAM his head into the ladder while the crowd counts along!
Crowd: ONE! TWO! THREE! FOUR! FIVE! SIX! SEVEN! EIGHT! NINE! TE-
The count is interrupted as Morgana grabs Trey by the hair and pulls him backwards! Trey turns quickly and GLARES at Morgana as she lets go and starts to back away. The crowd is shouting for Trey to get her and he starts to powerwalk towards the monster's handler as she backpedals!
Dutch Harris: That was NOT a smart thing for Morgana to do when her monster is incapacitated, Mark. She might be about to get what she deserves here!
Morgana turns to run and jumps up, rolling into the ring. Trey climbs up onto the apron and steps in after her. Morgana continues to backpedal, putting her hands up and pleading. Trey balls up a fist and looks out to the crowd, who CHEER their approval! Trey reaches back, but suddenly…
Set the World on Fire by Symphony X begins to blare over the speakers and Trey spins around quickly as the crowd boos and a familiar logo flashes onto the SHOOTtron…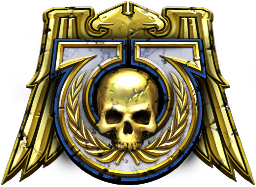 Mark Kendrick: Oh dear. This is NOT good. For Joe's sake, if the rest of Orion is coming out, Trey Willett is going to SEVERELY outnumbered!
Dutch Harris: And it'd be perfectly legal in a match like this, Mark!
Trey leans against the ropes, his eyes narrowed on the entrance stage. Malice is beginning to stir on the outside.
Mark and Dutch: OHHH!
Morgana rushes forward and NAILS Trey with a low blow, dropping him to his knees as the music cuts off and the logo vanishes from the big screen. The crowd's booing grows LOUDER as Morgana quickly exits the ring and goes to her monster, SCREAMING at him to get up!
Mark Kendrick: What a CHEAP tactic for Orion to use!
Dutch Harris: Cheap, but legal and effective, Mark.
Malice has gotten to his feet on the outside and Morgana directs him towards the ring. The monster looks down, picking up the ladder and walking to the ring. He slides the ladder into the ring and follows suit. Trey gets to his feet, still holding his privates and turns only to EAT a HARD ladder shot to the face, dropping him to the canvas. The behemoth of a man raises the ladder over his head and SLAMS it down across Trey's back! Morgana continues to shout instructions to Malice, pointing first to the ladder and then to the turnbuckles. Malice slides the ladder off Trey and brings him to his feet. He WHIPS Trey into the buckle and charges in, SLAMMING a knee to the champion's midsection. Malice LIFTS Trey into a sitting position on the top turnbuckle and climbs up, SNATCHING Trey around the throat!
Mark Kendrick: Oh god! He's going to 114 him from the top rope onto the ladder!
Dutch Harris: He does that and I promise this one will be over.
The crowd is booing and screaming for Trey to fight it, but Morgana smiles evilly out at them before nodding to Malice. The monster LIFTS! BUT TREY COMES ALIVE! The champ fires fist after fist into Malice's face, causing him to release his choke! Trey PLANTS his boots in Malice's chest, grabbing hold of the top rope to balance himself and SHOVES his legs out! AND MALICE LANDS ON THE LADDER! The crowd SCREAMS for Trey. Trey steps up, standing on the top turnbuckle and LEAPS, turning in mid-air and DROPS his leg across the throat of Malice on the ladder, causing the Epicenter to go CRAZY!
Mark Kendrick: WOW! That HAD to hurt.
Dutch Harris: Indeed, Mark, but it took a toll on the champion as well!
Trey rolls away and pulls himself to his feet using the ropes. Malice rolls off the ladder, clearly in pain and Trey moves forward, grabbing the ladder and setting it up in the corner. He turns to see Malice getting to his feet. Trey moves forward and RUSHES in with a front dropkick, but Malice turns quickly and SWATS Trey's legs to the side, causing the champion to land on his side. The monster is ENRAGED and moves in quickly, bringing Trey to his feet. He Irish whips Trey into the ladder, BUT TREY steps up the rungs, climbing the ladder with cat-like agility and LEAPS from near the top with a moonsault! BUT MALICE CATCHES HIM IN MID-AIR, DRIVING him down into the canvas with a HARD powerslam! The crowd gasps and voices their displeasure.
Mark Kendrick: Trey took a BIG risk there and it did NOT pay off.
Dutch Harris: I WAS a risk, Mark, but I think it was more an instinctual move from the champion as he was slung towards the ladder.
Malice gets to his feet, bringing a very wobbly Trey up with him. He clamps his hand around the champion's throat and HOISTS him into the air! BUT TREY kicks him in the stomach on the way up and Malice drops Trey! Malice doubles over and Trey sets him up!
Mark Kendrick: DAWN OF A NEW ERA! TREY GOT IT! HE GOT IT!
Trey plants Malice and slowly pulls himself to his feet. He staggers to the corner and DRAGS the ladder closer to the center of the ring. He goes behind the ladder and climbs! He gets to the top, but realizes he hasn't pulled it close enough to the title! The crowd begins to cheer WILDLY as Trey looks down at Malice, who has rolled to his back. Trey looks up at the World Heavyweight Championship longingly and then back down at the fallen monster.
Mark Kendrick What's he doing? The title is out of reach. You've got to get down and move the ladder closer, Trey!
Trey shrugs his shoulders and climbs to the VERY top of the ladder.
Dutch Harris: I think he has other ideas, Mark! Oh man!
Trey LEAPS from the top of the ladder, rotating his body on the way down as flashbulbs ERUPT in the crowd!
Mark Kendrick: GREAT PATERNO'S GHOST! 450 SPLASH! 450 SPLASH FROM THE TOP OF THE LADDER ONTO MALICE!
Dutch Harris: OH MY GOD! Trey Willet is pulling out ALL the stops here tonight!
The crowd EXPLODES with cheers as Trey connects and rolls away clutching his midsection. Trey DRAGS himself to his feet still holding his stomach and WILLS himself forward, moving the ladder right underneath the World Heavyweight Championship high above.
Mark Kendrick: Go get it, champ!
Trey begins to slowly climb the ladder. Rung by rung he ascends towards SHOOT Project's greatest prize and the crowd gets louder with every rung. He's nearly at the top, but Malice is stirring. Trey takes ANOTHER step up and Malice grabs the top rope, PULLING himself to his feet. Trey is ALMOST there! Malice is on his feet!
Dutch Harris: Oh man, he's SO CLOSE!
And MALICE COLLAPSES CLUTCHING HIS RIBS! The monster rolls out of the ring in pain! Trey is at the top! He reaches up! AND HE SNATCHES THE WORLD HEAVYWEIGHT CHAMPIONSHIP FROM THE HOOK!
Mark Kendrick: YES! TREY HAS DONE IT!
Tony Lorenzo calls for the bell and Carry On My Wayward Son begins to blare over the speakers!
Samantha Coil: Ladies and gentlemen here is your winner and STILL the WORLD HEAVWEIGHT CHAMPION! TREEEEY WIIIIILLLEEETTTT!!!!
Morgana races over to her monster and tries to help him to his feet. Malice shrugs her off and gets up on the outside, GLARING into the ring at Trey. Morgana shouts something to him and walks towards the aisle. The monster pries his eyes away from Trey and follows behind still clutching his ribs. Trey glares at the duo as they make their way back up the aisle before raising the World Heavyweight Championship high into the air as the crowd is going CRAZY for the champion!
Mark Kendrick: What and INCREDIBLE night we've had here! Trey Willett is STILL the World Heavyweight Champion!
Dutch Harris: He absolutely is and he defended his title in grand fashion here tonight! The Wayward Son marches on towards ELITE, still the champion! What a night! We'll see you next week, folks, and remember, this is SHOOT Nation… pledge your allegiance!
The music continues to play as Trey climbs down from the ladder walking a little gingerly. Our final shot of the night is Trey Willett holding the World Heavyweight Championship high in the air, the crowd showing their appreciation.
Trey Willett has defeated Orion's monster. He stands victorious tonight, still the World Heavyweight Champion and now… now he looks forward to the next challenge. But right now? Trey Willett remains at the top of the mountain.
Fade.