We open to the backstage interview area and to Sin City Champion Valentine Lionheart, left eyebrow heavily stitched, shoulder and hand still bandaged from the Bloodletting match at Elite; despite the injuries Valentine appears to be fired up and ready to go.
He stands alone, sneering into the lens of the camera with the Sin City Championship wrapped firmly around his waist and a deadly glare in his pale blue eyes.
Valentine: HOTv! There is electricity in the air, a buzz and atmosphere in the lockeroom…I can feel it coursing through my veins, forcing the hairs on my body to stand on end! It is a start of a new era, where we will lay it all on the line; blood, sweat, tears and even our lives. All for a chance to shine in this arena and in that ring! Why? Because we are SHOOT Project …We are warriors, fighters and most importantly WE ARE ELITE.
With two loud, heavy pats Valentine pounds on the championship belt as if it were a war cry and then smiles directly into the camera.
Valentine: And now…We start tonight as we mean to go on. I "The Omega Messiah" defend my Sin City Championship against former World Heavyweight Champion Dan Stein. The opportunity to leave the first impression lays heavy on my shoulders and like Atlas I will carry the world and all its weight. The time for talking is over and now…The battle wages on!
The camera cuts to black and Revolution 119 officially gets under-way.
A golden fuse on the blacktop of the Las Vegas Strip lights up the screen. It races towards the SHOOT Project Epicenter, which the camera pans up to reveal. "The Crazy Ones" by Stellar Revival kicks in as the fuse ignites the SHOOT Project Helmet.
We are the new-school, no rules
Needle in a haystack
The first image is Trey Willett, standing tall and proud, exhausted, holding the SHOOT Project World Heavyweight Championship belt high in the air. It flashes quickly to Donovan King, nodding his head at an unseen opponent. It cuts to Adrian Corazon glaring down at a fallen foe before it cuts to Maya Nakashima, breathing heavily as he gets ready to charge at his opponent.
We are the outsiders, all nighters
Scream if you're a badass!
The camera quickly cuts to Dan Stein, eyes cut towards the camera as he looms over the body of a fallen victim. It quickly cuts to Project:SCAR en masse, Isaac Entragian and Kenji Yamada backed by Obsidian and Deviant as they flank Elizabeth Gaunt and Flay Rios, marching down to the ring. Jacob Mephisto is shown thrusting the Sin City Championship high into the air, his other fist up in victory as well. Quickly we see Mason Pierce, Malice, and Valentine Lionheart, all three men placing their hands on the face plate of the ORION Championship, as if pledging themselves to it. Cronos Diamante is shown locking a victim in the Ne-Han, his face twisted into a vile grin.
We are the wheels that keep turning
ANARCHY is shown embracing one another, their World Tag Team Championship belts in their hands before it cuts to Ja Gi Kyung-Moon catches Johnny Napalm with the Good Night Moon before we see Johnny Napalm driving Kyung-Moon to the mat with the Napalm Bomb. Mr. Ocelot is shown next, pinning Randall Kash as he glares at the camera. Thomas Manchester Black is next, popping his neck as he rolls his wrists preparing to face some unlucky Soldier. Sammy Rochester is shown, slamming his boot into the back of someone's skull.
We are the heart breakers, risk takers
Anything but boring
Laura Seton attacks Luantikk Crippler from behind before Corey Lazarus is shown arguing with a referee before we see Solomon Richards nodding his head to the camera. We then see Ja Gi Kyung-Moon flying over the top rope into the ring before it cuts to 3M pull his mask down over his face, glaring at the camera.
'Cause we are the crazy ones
The mavericks, the dreamers, the forgotten sons
Mason Pierce drops to the floor, leaving his partner to be victimized before we cut to ANARCHY saluting the fans as they stand at the entrance. Tanya Black runs her fingers through her hair, obviously furious at something before we see Lunatikk Crippler's shiny ebony hair, flowing carelessly upon the breeze.
We color outside the lines for fun
We are the crazy ones
Johnny Napalm is covered in blood, staggering around with a gigantic grin on his face. Obsidian lords over a fallen foe as Isaac Entragian puts his arm around Elizabeth Gaunt, glaring down at Maya Nakashima.
'Cause we are the crazy ones
The badass, outcast, son of a guns
Mason Pierce takes a harsh pile driver through the flaming table from Kenji Yamada. Thomas Manchester Black trades hits against Corey Lazarus. We then see Tanya Black nailing a picture perfect dropkick to an unknown foe as it cuts back to Adrian Corazon's back, the brand smoking as he turns his head to face the camera.
We march to the beat of a different drum
We are the crazy ones
We are the crazy ones
Donovan King is shown locking in the Carolina Crossface on Jonny Johnson, who shakes King's hand. It cuts to Diamond Del Carver lighting a mini-cigar, glaring at the camera with his one eye.
One of a kind, believe it
So stand up and make 'em see it
YEAH!
The guitar solo brings us to Donovan King hitting the Dealbreaker on Mason Pierce, then Corazon hitting the Act of Inhumanity on Isaac Entragian, then Jester Smiles connecting with the Virginia Sidekick on Lunatikk Crippler, then Datura locking up with an opponent, then Solomon Richards making Tanya Black tap out, then Loco Martinez pinning Valentine Lionheart to become Master of the Mat. Dan Stein is caught by the Dawn of a New Era from Trey Willett.
'Cause we are the crazy ones
The mavericks, the dreamers, the forgotten sons
Adrian Corazon straddling Isaac Entragian, aiming to attack his eye switches to Laura Seton hitting a flying crossbody to Dan Stein.
We color outside the lines for fun
We are the crazy ones
Loco Martinez is shown eye to eye with Dan Stein and Luther Crumb slaps Mr. Ocelot's chest, yelling at the camera.
'Cause we are the crazy ones
The badass, outcast, son of a guns
Lunatikk Crippler throws his head back, his silken, ebony locks flowing back in slow motion gets quickly cut to 3M perched on a turnbuckle, staring down at the ring before him.
We march to the beat of a different drum
We are the crazy ones
The SHOOT Project Helmet reappears on screen, in golden flame against a black background.
WE ARE THE CRAZY ONES
REVOLUTION.
Eryk Masters: We. are. LIVE! THIS is the SHOOT Project's High Octane Television debut, and SHOOT Nation, WELCOME to another edition of REVOLUTION! We're hot off the heels of ELITE and the road to REDEMPTION begins right here, tonight!
For whatever reason a very noticeable CHEER springs from the crowd. Something is obviously going on in the arena, though Masters and OG, both staring straight ahead into the camera in front of them, seem unaware. It sounds like a fight broke out or maybe someone managed to start an ironic, drunken wave.
Eryk Masters:And, folks, we've got one hell of a show for you! I'm Eryk Masters and with me, as always, is the Ot…
Before Masters can get out the name of his partner, he is interrupted by one of those "OOOOH! LOOK!" SHOCK POPS from the crowd accompanying the arrival of an unexpected visitor. A Former SHOOT Project World Champion…
A Hall of Famer.
In a white dress shirt tucked into black skinny jeans, under an orange hoodie, zipped three quarters of the way up; grey tie, with aqua, sky, white and black stripes, JONNY JOHNSON approaches the announcer's pod with zero resistance. Both Masters and OG are too confused to be irritated, or at least, their confusion acts as a mask. Jonny calmly approaches the table, slapping high fives with a few fans reaching out over the rail, and politely grabs one of the four spare headsets the crew keeps out just in case. OG shrugs at Masters, who, not wanting dead air, acknowledges the situaiton.
Eryk Masters: Well… uhh… I guess. A surprise at the booth, folks. Former SHOOT Project World Champion…
Jonny: (Headset mic picking up static as he adjusts it) TWO TIME, former champion, Eryk. Everyone forgets that I won it a second time after losing it. Two time, but that's not why I'm here and I PROMISE to keep this quick. The company just had a DEFINING event, this is your first night back. So, I know. LOTS of action to get to…
Other Guy: (His irritation is not so subtle) So then, what's up, man?
Jonny sort of rolls his eyes, and the camera picks it up.
Jonny:
Dude. Chill. Don't give me attitude. Okay? If you don't try to make this a bigger deal than it is, I can be in and out. Jesus… (Sighing, but staying "professional") Look, I tried texting Eryk to do an interview before the show. He didn't answer. No biggie. But I hate Dutch, and everything I do with Mary is apparently edited or straight up TAKEN DOWN and it's making me look like a total ass. I don't know if she has something against me, or if it's just some kind of "girl" thing, but whatever… Fact is, there has been some pretty negative press about me in circulation and I just wanted to clear the air.
Masters doesn't seem to understand
Eryk Masters: Clear the… air? Of what? You had the one interview a few weeks back. It was nice to hear that you're ready to be back… I mean, I think maybe you're over thinking. I don't think anyone's really saying anything or…
Jonny emits a frustrated HUFF and cuts Masters off
Jonny: Dude. I was just on a podcast too. UGH. That's the problem. See, NORMALLY, when I'm set for a comeback or, ya know, when I'm… in the… you know, waiting in the wings. There's this… this magic. People kinda get excited. Everyone's chatty… am I gonna do new moves in the ring? What's his move? What's his play? Just freaking out… "AHH! JONNY!" but… but right now. I mean, I'm working every day to get through this left wrist injury. And it's hell. I'm working so hard to get back to a place where I can be the answer SHOOT needs to its problems… but there's been like… ZERO BUZZ. Like. NOTHING. And I just wanted to address that before things… got weird or whatever.
Neither Masters nor OG have any clue what to say. There is a complete disconnect at the moment. So they stay quiet, while Jonny continues.
Jonny: (Staring straight in the camera) So everyone watching at home. I'm healing up. Every day is like a fraction of one percent better. I've been able to go on my jogs again, and I can do moves like arm drags and hip tosses with relatively zero pain. Which is HUGE. I thought I'd never armdrag again. But I guess… like they say in this sport… never say never. And soon, soon guys. I'm gonna be here to fix this place up. Do it the RIGHT WAY!
Jonny, pausing for a moment, looks down at the table in front of him, and nods.
Jonny: It's been hard to be a SHOOT Project fan for a while. No one to cheer for. So I understand why you'd be hesitant to get behind my return. I get it. And I hold no ill-will toward ANY of you guys at home. Corazon keeps fucking everything up. King's too easily distracted by unimportant stuff… And, while I mean absolutely NO disrespect to the great men and women attempting to defend our organization… after those two, it gets dicey. It's HARD to trust someone like Loco Martinez. I get it. He's funny as fuck, but is he going to BE THERE for you when Project SCAR tries to murder one of your family members? Can your world Champion stop Kenji Yamada from, say… "stealing your daughter and holding her hostage in a basement where he MAY or MAY NOT perform horrible acts of violence against her?" I don't know, and I have to ask myself these same questions because, right now, we're all in the same boat. I'm just a fan right now. Just a fan hoping someone can come in here and beat some butts…
Jonny's expression becomes more stern as he looks to wind things up.
Jonny:But I won't be a fan for LONG, and I PROMISE, the very fucking SECOND this left wrist hits the ONE HUNDRED PERCENT MARK, I'm gonna be back in that ring, and I will be the answer… the HERO that you need me to be. I'll end this Scar nonsense. I'll go into the depths of hell with Orion. I. WILL. BE.. your answer. I. PROMISE.
He starts taking off the headset and looks to Eryk and Other Guy.
Jonny: Kill it guys. This is a big show.
He pats Eryk on the back and then gives a "farewell" nod to OG, who's a bit out of range for back touching. Masters isn't exactly sure how to handle what just happened, so, instead of commenting, he just goes with the flow and gets back into doing his job.
Eryk Masters: Well, folks, you just NEVER know what to expect on any given Monday in the SHOOT Project Universe… Of course, that being said, what we DO KNOW, is that Revolution One Nineteen may be one of the more important shows of the year after a pretty HUGE shake-up just a few weeks ago at ELITE. As I was saying earlier, I'm Eryk Masters, and I'm alongside my partner in crime… the Other Guy
Other Guy: Absolutely, Eryk, Biiiiig night and we sure do have a great show lined up, folks! We've got SIX action packed matches on the lineup, and you never know what kind of fallout to expect from ELITE. Adrian Corazon is not cleared to compete, but the rumors are swirling. And we can confirm that he WILL be here tonight!
Eryk Masters: He sure will, and who KNOWS what that means for Project: SCAR? Also folks, we've got to mention it. There's a brand NEW World Heavyweight Champion in Maya Nakashima! He's also here tonight! But, as OG said, we've got six matches that are sure to be nothing short of amazing!
Other Guy: Our main event is going to see Project: SCAR's Sociopath Pioneer, Kenji Yamada going one on one with the 2013 Master of the Mat and the Primus runner-up, Loco Martinez!
Eryk Masters: That is going to be a sight to behold, OG. It's going to be interesting to see the contrasts in style. Not to mention Loco's relationship with the boys of ANARCHY, who once again defeated a Project: SCAR team featuring Kenji. But, that's not all we're going to see! We're going to see a much anticipated rematch from ELITE as the Rule of Surrender Championship is on the line when "Die Hard" Dave Marz defends against the very man he defeated for it, Thomas Manchester Black!
Other Guy: The match these guys had at ELITE was extremely hard hitting. It'll be interesting to see if it's gonna be more of the same, or if one of these two Soldier will alter his strategy. We're also going to be seeing the fire reignite between two Soldiers that participated in the Primus as Lunatikk Crippler goes one on one with Laura Seton!
Eryk Masters: That's a war that enjoyed a recent lull until ELITE. We'll see if it explodes again tonight. Also tonight, the Iron Fist Championship is on the line as two men who had huge wins at ELITE will square off when Johnny Napalm defends against Jerry Matthews!
Other Guy: It's going to be interesting to see how these two match up in one of SHOOT's most brutal match stipulations. But, we're not done there,, because Jacob Mephisto is going to clash with Orion's monster, Malice! That one is going to be very, very interesting.
Eryk Masters: It sure is, OG. Two completely different styles and mindsets are going to clash. and, kicking things off tonight, we're going to see the Sin City Championship on the line as new champion Vslentine Lionheart attempts his first defense as former Sin City Champion, Dan Stein challenges him for the title!
Other Guy: Tonight is action packed as always and I can't wait anymore! Let's get started! HOTv viewers, you're in for a treat!
The lights die down as the start of HORIZON by D'espairs Ray fills the arena. Spotlights search through the arena, unable to find a single fan sitting down. Seemingly every person in the building had risen to their feet and started hollering and screaming at the top of their lungs.
The words "CAN YOU FEEL THE NEW WORLD?" scribble across the SHOOT-Tron in elaborate silver script for a moment. The searchlights converge on the ramp, on Maya with his head bowed downward and resting on the faceplate of the SHOOT Project World Heavyweight Championship. The script on the SHOOT-Tron fades slowly into light particles, the moment Maya lifts his head the word "HOPE" etches its way across the video screen, and the spotlights SHOOT out in all direction as the lights in the Epicenter surge on to their most brilliant and brightest.
As soon as Maya stands up, lifting the SHOOT Project World Heavyweight Championship to the air, the crowd reaches an absolute fever pitch as the very walls in the Epicenter seem to shiver at their ovation. Samantha Coil looks around, with a beaming smile, and holds up her arms, giving up on trying to introduce Maya.
Eryk Masters: And here comes the NEW World Heavyweight Champion, folks! This crowd absolutely ADORES this man!
Other Guy: He's the heart and soul of HOPE in the SHOOT Project, E. Maya Nakashima has finally made it to the top!
When Maya starts to walk down towards the ring, a sea of hands reach over the barricade trying to merely touch the new champion. And Maya… Maya shakes hands with each and every single one of them, he doesn't leave a single person wanting. When Maya finally makes it into the ring, he stands in awe in the center of it. Even the ring side staff, time keepers, photographers, Samantha Coil, OG, and Eryk Masters are standing and applauding their new SHOOT Project World Heavyweight Champion.
After what seems like an eternity, the crowd finally falls to silence as Maya puts a microphone to his mouth.
Maya: For a long time I thought this moment wouldn't happen, you know? It felt like I was going into every match knowing I'd lose, I mean I'd fight as hard as I could but it just felt like… maybe I wasn't good enough. I've had chance after chance, but it never felt like I earned any of them. I was wavering and lost, I felt like giving up. I felt like maybe I should just hang up my boots and… just leave. I thought, after all the losses, that you guys… you guys wouldn't want me anymore.
Maya turns his head to look at his reflection in the SHOOT Project World Heavyweight Championship.
Maya: But every time I walked through those curtains, you guys got louder and louder with your support. It didn't matter how many times I lost, you kept chanting my name and lifting me back up on your shoulders. More than anyone, more than me, this title… this title belongs to all of YOU!
This causes the sold out Epicenter to erupt in rapture once again as Maya holds the title belt up high.
Maya: That is why the name plate on the SHOOT Project World Heavyweight Championship will remain blank. Because this title symbolizes more than just my dreams, it symbolizes the dreams and HOPE you all put in me. It symbolizes the struggle that eight of the best talents in SHOOT Project went through at ELITE. It symbolizes all the champions before me that paved the way, that bleed, and gave their life to this business so that a kid like me could stand here… and call himself Champion. In that regard, putting my name on this belt would be…
"… A mistake."
The last two words come from a different voice. Cold. Cruel. Calculated. There is silence and a bit of a confused murmur throughout the Epicenter until…
"TIIIIIIIIIME… IS ON MY SIIIIIDE… YES IT IS…"
The fans IMMEDIATELY erupt into a chorus of boos at this unwelcome interruption and Jacob Mephisto steps out onto the entrance stage with a microphone in hand. He stops at the center of the stage, his pale gray eyes focused on Maya, betraying no real emotion. Mephisto signals and the music fades. Mephisto waits patiently as the booing fans begin to settle down slightly, and then raises the microphone to his lips. In the ring, Maya's eyes narrow.
Mephisto: Don't worry, Maya. I haven't come out here to ruin your celebration. Not at all. In fact, I want to apologize.
Maya cocks his head to the side and a confused murmur courses through the fans.
Mephisto: When you… when you… eliminate me from the Primus, I acted a bit irrationally.
The crowd begins a LOUD chant, the SHOOT Nation's collective voices calling down at the former Sin City Champion.
"YOU TAPPED OUT! YOU TAPPED OUT! YOU TAPPED OUT!"
Mephisto scowls, but nods his head lightly.
Mephisto: Fair enough. Yes, I tapped out. For the second time, you beat me… made me submit. So, I may have lost control. For that, I apologize. Maya Nakashima… you EARNED that World Heavyweight Championship! You renewed the faith of the SHOOT Nation! HOPE prevailed!
The crowd ERUPTS with cheers for the new World Heavyweight Champion. Maya looks at Mephisto warily, not sure what is going on.
Mephisto: And for that, I congratulate you.
Mephisto tucks the microphone under his arm and begins a very slow clap, a smirk forming on his face. He raises the microphone back to his lips.
Mephisto: I want you to keep that moment forever, Maya. I want you to be able to always replay the image of you sitting atop Donovan King's shoulders with that belt held high. I want you to relish in the ovation of this crowd tonight. Enjoy that World Heavyweight Championship.
The smirk fades from Mephisto's face, a serious expression crossing his face.
Mephisto: Enjoy it, because it won't last. Putting your name on that belt would be a mistake.
The crowd HURLS down boos at Mephisto. He pauses, waiting patiently, looking around at the hostile SHOOT Nation.
Mephisto: Boo all you want. It doesn't change facts. Every title you've won, Maya. You've squandered. And now, you hold the most precious of them all. It's only a matter of time before you slip again. Now, I'm not going to stand here and demand a shot at that beautiful World Heavyweight Championship. No. I am here to tell you that I am going to push you to every limit you have.
More boos pour in from the crowd. Maya listens patiently in the ring.
Mephisto: I won't kidnap you. I won't torture you. I'm not Project: SCAR. Yet, in ways, I am worse. I am going to take EVERYTHING from you. And when you are a broken shell of HOPE? Then, I will take the World Heavyweight Championship from you and cement your failure.
The booing grows even LOUDER, but Mephisto smirks.
Mephisto: But, rest assured, little one. I won't come at you from the shadows. In fact, I will not lay a single finger on you outside of in-ring competition unless, of course, I am physically provoked. You have my word. In fact, I'll stake my career on it.
Maya, at this point, is practically hanging over the top rope. One foot is planted in the ring, the other on the second rope, his free hand tightly gripping the top rope.
Maya: My whole LIFE people have been telling me they're going to take everything I have and smash it against the rocks. I've had attempts taken on my life, I've been tortured, and I've seen failure. It never stopped me, Mephsito. Being beat up, physically and verbally, has NEVER stopped me, Mephisto, and you doing it… again… is no different. Even if you do somehow take this from me, even if the worst thing happens and you're crowned champion…
Maya smiles.
Maya: I'll get back up and go right back to work. So you want to play these petty little games? You want to dance around like you're the almighty destroyer lying in wait for my moment of weakness so you can take everything from me? How about for a change you be a man, Mephisto, because I'm right here, right now, and if you want this so bad?
Maya takes a few steps back to the middle of the ring.
Maya: Come and get it.
Mephisto pauses for a moment, glaring down at the reigning World Heavyweight Champion, who is beckoning him towards the ring. Mephisto lifts the microphone back to his lips and speaks softly.
Mephisto: Be careful what you wish for, little one… you just might get it.
And with that, Mephisto drops the microphone and begins to stalk towards the ring. The SHOOT Nation begins to cheer wildly in anticipation of the fight that's about to happen. Mephisto reaches the ring and pulls himself up onto the apron. He points at Maya, who is beckoning him into the ring, and mouths some choice words for the champion. Jacob makes to step into the ring, but pauses. He smirks and then slowly steps back out and drops down off the apron, backing up towards the entrance stage with that sly smile painted on his face. The crowd boos loudly as Maya moves forward, motioning for Mephisto to bring the fight. Mephisto continues to back up the aisle shaking his head slowly mouthing, "On my terms, champ. When I'm ready."
"I CAME TO TELL THE TRUTH, THE WHOLE TRUTH, AND NOTHING BUT THE TRUUUUUUTH!"
The crowd ERUPTS as "Chuuch" by Bun B kicks over the Epicenter speakers. Maya's eyes snap to the entrance stage and Mephisto whirls around, his eyes wide. After a second or two, none other than The Real Deal steps out onto the stage, microphone in hand. Mephisto's eyes narrow as the music fades.
The Real Deal: You know you've got a match tonight, Mephisto. So, you're right, this isn't going to happen here. In fact, you haven't exactly earned the right to fight for the World Heavyweight Championship.
The crowd buzzes, cheers mingled with light boos.
The Real Deal: But, I do like your line of thinking. Maya, congratulations on being the new World Champion. You're already showing signs of being a fighting champion, and that is exactly what SHOOT Project is all about.
The cheers from the crowd grow louder.
The Real Deal: But, you don't need to worry about this one…
Real Deal motions casually towards Mephisto.
The Real Deal: … jumping you from behind at every turn. Because, you're little promise, Jacob? I'm gonna go ahead and make it official. Ladies and gentlemen, the board has been watching in the back and we have decided that, as of right now, if Jacob Mephisto lays a single finger on Maya Nakashima without physical provocation outside of in-ring competition… his career will be over.
The crowd cheers wildly and Mephisto's eyes grow wide. Maya smiles.
The Real Deal: And I do mean over. There won't be any return. No coming back as a manager or other type of official. Done. So, let's get on with the show. Oh, and Jacob, good luck in your match tonight…
Bitch.
The crowd explodes with cheers as "Chuuch" kicks up again. Real Deal steps back through the curtain while Mephisto stares up at the spot he was standing in, his eyes wide and shining with a mixture of disbelief and anger. Jacob puts his hands on his hips and slowly turns to face the ring. Maya steps away from the ropes, going center ring. Mephisto narrows his eyes as Maya smiles and slowly raises the World Heavyweight Championship high in the air.
Eryk Masters: WOW. What an announcement! Mephisto can't touch the World Heavyweight Champion! That ought to keep him from being a snake in the grass! He'll have to face Maya like a man, now!
Other Guy: I don't think he was expecting it to be made official, E. This could be Mephisto's undoing!
And thus, Revolution 119 begins.
We cut to static. The static flickers a couple times before cutting to black. A deep voice booms.
SHOOT Project's Global Expansion is taking the world by storm.
The screen fades to a live shot of the exterior of The Inner Sanctum in Mexico.
In Mexico, The Real Deal Josh Johnson has brought the SHOOT Project brand to prominence.
The shot fades to the interior of The Inner Sanctum.
Reality Check Wrestling brings to you, LIVE on High Octane Television…
Saturday nights just got a lot more interesting.
We cut away, back to the Epicenter.
"Set The World On Fire" booms from the speakers as the lights dim and a familiar logo appears on the JumboTron…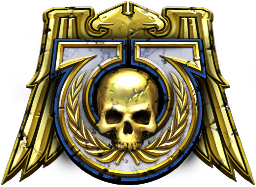 As the lights come back up, all the members of Orion- Mason Pierce, Leona, Malice, Morgana and Valentine Lionheart are standing on the stage. Morgana has a metal briefcase in her right hand, Mason has the Orion belt on his left shoulder and Valentine has his newly-won Sin City Championship belt on his right. Mason nods to the group and leads the charge toward the ring. One by one they each enter the squared circle, Leona bringing up the rear as she has gone to procure a microphone for Mason. The crowd is booing loudly as Mason removes his designer sunglasses, sticking them inside his leather jacket. He looks out at the crowd and takes the microphone from Leona.
Mason Pierce: And hello to you as well.
He waits for the catcalls to subside before continuing.
Mason Pierce: Bet you're wondering what we're doing out here, aren't you? Well… first off, I would like to take this moment to congratulate our newest Sin City Champion. The man you all either love or love to hate, The Omega Messiah, Orion's own Valentine Lionheart. For those of you keeping track, that would give us now… TWO belts.
As if on cue, Valentine raises the Sin City title belt high, proudly displaying his trophy to the disdain of the crowd in attendance. The two men lock eyes and Mason smiles as he offers a hand of congratulations, which Valentine is only too willing to accept. Mason raises his hand high in victory.
Mason Pierce: Get used to this sight, folks. Valentine is planning to hold this title for quite some time. Considerably longer than 3M's reign, and longer than Dan Stein's run at the top of the mountain.
He shakes Valentine's hand and the two of them exchange some friendly words out of the earshot of the camera.
Mason Pierce: Now with that being said, I would also like to take this opportunity to tell you a little story. One that some of you may remember quite well, and one that many others are only too anxious to forget. Quite the black mark on SHOOT Project's history, I dare say. Some of you might remember a little group that was running roughshod through these halls not all that long ago. They called themselves The Hierarchy.
The mention of that name brings an even louder chorus of boos from the crowd.
Mason Pierce: See? Told you you'd remember them. Apparently that's still quite the old wound. A blight that SHOOT has been working awfully damn hard to put in the rearview mirror. Now I'm guessing that more than a few of you are probably wondering just why the hell I'm standing here and bringing up history that's best left forgotten. It's quite simple. That was the last group, stable, clique, whatever the fuck you want to call it, to actually hold a championship belt in SHOOT. Only one little problem with that- the one that actually held the gold let it go to his head. A group that held so much promise- one that Mr. Mirage can actually attest to, having been a member of the group back in much happier times- and the second X-Calibur won that title, they became nothing more than his lackeys. That's why I took so much pleasure in playing a part in its destruction. You're welcome for that, by the way.
Those two words once again get the crowd booing loudly. Mason stands in the ring, microphone by his side, smiling as he waits for the crowd to pipe down a little.
Mason Pierce: Ever since then, no other group has managed to hold a singles title in SHOOT. Not even the walking, living, breathing freakshow that is Project: SCAR. Only one other group can hold that distinction- and we're standing right here. However, the one thing that sets us apart from that lunatic parade that I was only too happy to hasten the demise of is this- we've never been about one man's mission. Orion was not started by one man looking to recruit some backup. Right from the beginning, it has been about the greater good. The individual actions working in concert to strengthen the collective. A collective that has finally borne fruit. And in doing so, we attracted the attention of someone here within the Project. Someone who was nice enough to get some very valuable intelligence for us.
Morgana opens the briefcase for Leona, who reaches in and extracts the contents- a small stack of manila file folders. She hands them to Mason, who holds them up.
Mason Pierce: I suppose you're all wondering just whose names are on these folders. Trust me- they are all names you know well. And we've got them because we are assembling a list. One that some will find themselves on, others not. And I can assure you that whoever finds themselves here… well, let's just say things will most definitely change for the one who finds himself at the top. You see… we had some very interesting discussions following ELITE. Everyone is talking about how things within SHOOT are changing. I couldn't agree more.
He pauses to open one of the folders, removing one of the pages within and holding it up.
Mason Pierce: It's quite amazing when you strip away the facade and go beyond the persona. Really get to know someone on a much more intimate level. All the things that they try to keep hidden, all of a sudden in the hands of someone who knows quite well what to do with this kind of information. Take your new champion, for instance. Maya Nakashima. The sole survivor of the Primus.
This elicits a roar from the crowd.
Mason Pierce: Go ahead and cheer his name. But trust me when I say that he's not quite as pure and wonderful as you might be led to believe. You see, we know better. And this one… ah, yes. Johnny Napalm. Your Iron Fist Champion. The newlywed. Oh, Johnny, if only you knew what we know about your beloved bride. Let's just say we should definitely have ourselves a nice little chat at some point in time. In fact, I think a few people are going to be hearing from us over the next little while. We have some… business… to discuss.
He places the folders back in the briefcase, and as he turns to leave, he hands the microphone to Leona.
Leona: You know where to find us… if we don't find you first.
Mason, Leona, Morgana, and Malice all exit the stage, leaving Valentine on the stage by himself.
Eryk Masters: We are starting things big tonight, when newly crowned Sin City Champion, Valentine Lionheart goes one on one with former World Heavyweight Champion Dan Stein.
Other Guy: the first of three championship matches I might add.
Eryk Masters: We have a very stacked card tonight and I for one cannot wait to get this one under way. So, with that in mind, we now go over to the lovely Samantha Coil who is standing by in the ring.
The rabid crowd in the Epicentre are making noise as SHOOT Project ring announcer Samantha Coil stands in the centre of the ring, microphone in hand and raised to mouth.
Samantha Coil: The following contest is a Sin City Championship match and is scheduled for one fall…Introducing first…
The arena dims down to a dark blue haze as "Salt On Everything" by Sole begins to kick in with a low drone and hum throughout the arena. A single spotlight hit's the stage to reveal the silhouette of the Lion of Orion. His head and long dark hair hung down and looking to the ground below, Sin City Championship placed firmly around his waist.
Samantha Coil: Representing ORION. Weighing in at Two Hundred and Sixty Five Pounds and hailing from London, England… He is the current and defending SIN CITY CHAMPION!!! "The Omega Messiah" VAAAAALENTIIIIINE LIOOOOOONHEAAAAAART!
Eryk Masters: Valentine Lionheart is one ominous and menacing competitor. But yet Dan Stein seems to be unfazed here tonight.
Other Guy: I don't know if that's a good thing or a bad thing? Valentine is so cold that I doubt he cares what Dan Stein's mind set is.
The spotlight brightens and reveals that Valentine is wearing a sleeveless T-Shirt that reads "Dildo Dan" in big white letters across the front.
Eryk Masters: One thing I will say about Valentine is that he has a sense of humour, albeit a very dark sense of humour.
Valentine looks up, his icy blue eyes glaring down the ramp and towards the ring. He lets out a sinister side smile and then beings to slowly and methodically make his way down the ramp.
Eryk Masters: As you can see folks, Valentine is still feeling the effects of the Bloodletting match with Marcus Mirage, however when I asked Valentine if these injuries could have an effect on the outcome of this match he simply said "If it does, then it does."
Stopping by the ring steps, Valentine turns and looks at the crowd with yet another sick smile on his face and a shake of his head. He then takes off his T-Shirt and tosses it down at their feet before climbing the steps as the lights return to normal.
Valentine enters the ring and passes the Sin City Championship to Referee Austin Linam.
Samantha Coil: And his opponent!
YOU'VE GOT THE TOUCH! YOU GOT THE POWER!
The fans in the arena EXPLODE in boos. As blue and hot pink spotlights dance over the stage, Molly, Stein's assistant, and Nic Ezra step out from the backstage area, leading Dan Stein out from the back. Dan has on a baby blue vest and hood, head ducked. Stein stops to shadow box at the top of the ramp. Samantha opens a piece of paper she held in her hand, with giant "NE" on the back.
Eryk Masters: Get a load of this guy. Can you believe him? You and I both know what's on that sheet there.
Other Guy: He might not be the champion anymore, but he's definitely one of the best in the company, Eryk. No denying that.
Eryk Masters: Well, I certainly know he wouldn't deny it.
Samantha Coil: He is the former SHOOT Project World Heavyweight Champion, former Sin City Champion, a TWO time former Iron Fist Champion, former World Tag Team Champion and the 2012 Redemption Rumble winner. Weighing in at two-hundred and fifteen pounds, from right here in Las Vegas, Nevada! Here is The Golden Boy! DAAAAAAAAAAN STEIIIIIIIIN!
Other Guy: Quite the list of accomplishments, E!
Eryk Masters: And he deserves exactly none of them!
Other Guy: The guy is one Rule of Surrender Championship away from being a Grand Slam Champion. Can't deny that!
Stein, raises his hands as the fans continue to rain down boos on him. Molly walks in front of him with Nic Ezra, who barks back at fans along the entrance ramp. Walking down to the ring, Stein keeps his head lowered, continuing to shadow box! As Stein makes it to the ring, stops, looking to his left, then his right, and LEAPS up onto the ring apron. Stein RIPS the hood back, revealing his smiling face to the fans, and brushes his feet off on the ring apron, snarky. Stein steps under the top rope and ducks into the ring, raising his hands to the fans. Dan takes his vest off and feigns throwing it into the stands – but decides to chuck it out to Nic Ezra instead.
Eryk Masters: And Dan Stein wonders why he doesn't have any friends?
Other Guy: No friends? I take it Ezra and Molly are figments of my imagination?
Eryk Masters: We can only wish that Ezra was a figment of the imagination. Molly on the other hand, she can stick around.
Other Guy: There is a big fight feel in the arena tonight, E.
Eryk Masters: Who can blame them? We already had a rundown of Dan Stein's accomplishments. Least not forget that Sin City Champion; Valentine Lionheart had to go through the likes of Lunatikk Crippler, Johnny Johnson and Adrian Corazon to make it to the Master of the Mat final. He has had one hell of a "rookie year" here in SHOOT Project that saw him take 3M to the limit in a Bloodletting match, not to mention that Valentine has had his shoulders pinned to the mat…ONCE.
Other Guy: If Dan Stein has his way that will be TWICE. After that failure Valentine won't be a Shoo-In for New Comer of the Year then will he?
Austin Linam presents the title to both combatants before handing it to Samantha Coil on her way out of the ring. Lionheart steps forward into the centre of the ring, as does Stein when the bell rings. And like an explosion Valentine steams in with an unrelenting combination of rights, lefts and knees.
Stein does his best to block the onslaught but soon finds himself forced into the corner and backed up against the turnbuckle. Valentine hits a thunderous knee to the midsection of "The Golden Boy." Stein pulls up his guard thwarting any further attack when Lionheart takes his gloved hand and pushes his palm straight into Stein's face in a disrespectful manner.
Eryk Masters: Seems like Valentine is showing a little frustration with Stein's defence.
Other Guy: No need to pie face the guy like that.
"The Omega Messiah" backs away and beckon's Stein to come get some. But Stein shakes it off and replies with a beckoning gesture of his own. Lionheart belts out an arrogant laugh and then charges at Stein; who side steps thus causing Valentine to crash into the turnbuckle. Stein, quick to act spins Valentine around and delivers a swift and direct kick to the gut, followed by a second… Third…Forth…Fifth!
Other Guy: See those kicks? Stein is looking focused.
Valentine doubles over and pulls his arms in to block any more shots to the stomach when Stein brings down an Elbow straight to Valentine's heavily bandaged shoulder. Lionheart lets out a roar and then swats out a heavy haymaker that catches Stein in the chest. Referee Linam steps in to check on Valentine's wound as Dan Stein instinctively takes a few steps back.
Eryk Masters: For those of you who missed Elite, Valentine was stabbed with a Skewer right in that shoulder causing an inch deep hole. The wound has obviously been treated, but that shot had to hurt.
Lionheart leans back into the corner, holding his left shoulder with his right hand when Dan Stein races at him, leaping up and flying forward with his forearm raised…Valentine however springs into action catching Stein with a hellacious STO!
"The Golden Boy" hits the mat hard, but sucks through the pain and attempts to roll out when Valentine hits the ropes and then soccer punts Stein straight in the back. Arching in pain, Stein grasps at the ropes when Lionheart hits him again with another hard kick.
Other Guy: That had to hurt.
Stein pulls himself with the ropes when a poised Valentine throws another hard kick; Steins steps through hooking Valentine's leg and catches him in a roll-up pin attempt.
One.
Tw…
Valentine kicks out and both men get back to their feet…
As soon as they are vertical Stein rolls Valentine up with an inside cradle and another Pin attempt.
One.
Two…
Lionheart kicks out.
Valentine slams his hand down on the mat, frustrated at the two sneaky pin attempts and begins to rise when Stein wraps him up in a School Boy Pin attempt.
One.
Two…
Th…Kickout!
Lionheart pulls Stein through breaking the hold and then traps Stein's leg between his thighs and pulls back Stein's foot with a modified Side Leg Lock. Stein screams in pain and reaches out for the ropes that are inches away.
Eryk Masters: This is why Valentine is so hard to prepare for; he has size, speed, ability and a mean streak to boot; it's almost seems impossible to find a weakness in his game.
Other Guy: What would you say his weaknesses are?
Eryk Masters: Well, that bandaged shoulder comes to mind. But also frustration which has lead Valentine to steam in without thinking in the past. We all saw Loco Martinez take advantage of that and hit the Zombie Kill of the Week. Valentine may be cold as Ice but at times he can be goaded into reacting.
Other Guy: If anyone knows anything about goading an opponent, it's Dan Stein.
Stein reaches the ropes and Referee Linam calls for the submission to be broken. Valentine complies by the count of three when Stein kicks back from his grounded position catching Valentine in the shoulder again. Lionheart staggers backwards as Stein hops to his feet and then hits a picture perfect Dropkick.
"The Omega Messiah" Falls to the ground and Stein springs on top of him with a few mounted punches before taking hold of Valentine's hair and pulling him back up to his feet.
Other Guy: Why would Stein pick Valentine back up like that, E? Surely it would be best to keep him grounded.
Eryk: Lionheart has impeccable ground game. You will notice that Valentine focuses on Strikes, Suplexes and Submissions. Stein knows that while Strikes and Suplexes hurt, Submissions can end the match early.
Now vertical the master of #Twitterbation fires some hard forearm shots to the chest of Valentine Lionheart, thus working him towards the ropes. Stein then backs away and charges at Lionheart who himself dives forward crashing his patented Tiger Knee right to "The Golden Boy's" mid-section, doubling him down to his knees. Lionheart hit's a double axe handle forcing Stein down to the mat and then leaps into the air bringing his foot down across the back of Dan Stein's calf.
Eryk Masters: Holy cow, that had to hurt.
Other Guy: Did you just make a Cow pun because Valentine attacked Stein's Calf?
Eryk Masters: No…You just have a strange mind.
The fans boo Lionheart, although they could also be booing Stein. Either way Valentine laughs and shrugs it off with a cocky pose. Valentine walks around Stein; who is attempting to get to his knees and slaps him across the side of the head.
Other Guy: More disrespect from Lionheart. Doesn't he know that he's in the ring with a former World Heavyweight Champion?
Lionheart pulls Stein in between his legs and hoists him up for a Powerbomb; once up Stein wiggles his legs and drops down behind Valentine and over the top rope landing on the apron. Valentine turns and Stein hits a quick shoulder barge through the ropes followed by slingshot over and down with another hard elbow to Valentine's shoulder.
Stein fires in with a punch, followed by and other and now a forearm…Kick to the gut…Stein races past Valentine hitting the ropes and comes flying back with a Bulldog dropping Lionheart to the mat, he hooks the leg.
One.
Two…
Kickout from Lionheart.
Other Guy: Dan Stein is attempting a lot of covers here tonight.
Eryk Masters: At Elite we saw Valentine take a lot of punishment in the Bloodletting match. If that match against 3M was contested under normal rules, I can name multiple times that Valentine would have been down for a three-count. Stein gets this, which is why he is testing the waters with the Pin attempts.
Stein Rolls out and takes a handful of Valentine's hair, pulling the larger man to his feet, once up Valentine springs into action taking hold of Stein lifting him up and running full speed with a shoulder barge into the turnbuckle. Lionheart grimaces as the shoulder tackle clearly hurt his injury.
Stein however begins firing away with forearm shots to the chest and chin of Valentine. Lionheart backs away and Stein SHOOT's at him leaping with a forearm, but Valentine catches him in mid-air and sends him up and over with a release German Suplex.
The man once known as Darkside gets to work on Stein and lifts him straight back up and begins hammering away forearm's, elbows and knees before whipping the Las Vegas native straight into the turnbuckle. Stein leans back against the turnbuckle as Lionheart goes on the offensive and begins firing more knees to the midsection.
Eryk Masters: This is where you do not want to find yourself. Valentine often uses the corners of the ring due to their lack of space like a spider would with a fly in its web, once caught their he will unload as many of those brutal attacks on you as he possibly can.
Stein falls into a seated position and Valentine unloads a barrage of kicks and stomps, knocking the wind out of Stein. Lionheart then brings a knee straight to the face of Dan Stein knocking him groggy before reaching down and pulling "The Golden Boy" up to his feet and then leans in with his forearm pressed against Stein's throat.
The referee steps in to make sure Valentine isn't choking Stein, as he does this Dan bring his elbow down across Valentine shoulder for the third time in this match and then fires to hard forearms of his own before a knee to the gut.
Other Guy: Stein firing back now.
Eryk Masters: He is fighting fire with fire.
A kick to the left leg from Stein as Lionheart back away, then one to the gut, and another to the left leg…Stein fires a high kick but Lionheart blocks and throws a Palm-Thrust straight to Stein's chin. Lionheart follows up with a belly to belly Suplex! Stein hits the mat hard but springs up and races back into the fray.
Other Guy: We are seeing a very determined and focused Dan Stein here tonight.
Eryk Masters: In his own words, Stein said a year ago this match would have frightened him, but he is now focused and knows what he needs to do.
Other Guy: I think he said he would have been shitting his pants.
Eryk Masters: I was trying to keep this broadcast professional.
Stein throws another kick but Valentine reverses with a Dragon Screw Leg whip that sends Stein smashing straight back into the turnbuckle. Lionheart catches his breath momentarily as Dan Stein reaches down clutching his leg with a worried look etched into his face.
Eryk Masters: Between the Side Leg Lock, Calf Stomp and now that Dragon Screw it seems that Stein may have injured his leg.
Lionheart gets straight back to work with more knees and stomps to Stein, who is trying to pull himself up and avoid the shots at the same time. Valentine stands back and screams at Stein to "Get up and fight me."
To which Stein obliges by springing forward, turning his whole body with one rotation and clocks Lionheart with a Spinning Back-fist knocking Valentine backwards. Lionheart shakes off the blow when Stein jumps forward with a hand plant and kicks Valentine right in the face with a Cartwheel Heel kick. Valentine stumbles down into the middle rope; Stein hits the opposing ropes and bounces back towards Lionheart with a low dropkick sending him through the middle rope and to the outside.
Other Guy: Stein just sent Lionheart reeling to the outside. And listen to these fans, they seem to be cheering!?
Eryk Masters: How can they not cheer? The combination of a Back-Fist, Cartwheel Kick and the Dropkick were very flashy and effective moves.
Stein begins to feel the momentum shift to his direction as Valentine begins to get back to his feet on the outside. Charged and pumped up Stein hits the ropes again only this time he comes flying forward up and over the ropes with a Suicide Senton that knocks Valentine straight down to the ground. Holy Shit chants erupt around the arena, a show of support for Stein's athletic ability over his questionable character.
"The Golden Boy" felt some of the effects of that manoeuvre and crawls his way to the ring steps where he pulls himself up and leans back catching his breath, Valentine on the other hand is back to his knees and trying to shake out the cobwebs.
Other Guy: Dan Stein is one gifted athlete.
Eryk Masters: He should focus on that instead of being a sneaky douchebag.
Stein steps forward ready to strike when Valentine leaps up from his kneeling position with a thunderous clothesline that takes Stein straight down to the mat, Valentine shakes off the previous attack with a primal roar and reaches down gripping hold of the Stein and brings him back to a vertical base where he Irish whips in straight towards the steel steps…But Stein reverses whip and Valentine goes hurtling towards the ring steps, Lionheart jumps up and over them avoiding the blow but when he turns Stein races towards him springing off the steps and straight into Valentine with a Cross Body that sends both men into the barricade.
Eryk Masters: I can't believe I am going to say this, but hat's off to Stein for stepping up his game here tonight.
Other Guy: What part of former world champion do you not understand? Of course he can step his game up.
Lionheart staggers off clutching his back, Stein still feeling the adrenaline rush rolls into the ring and then back onto the apron thus breaking the referee count. Valentine however continues to create distance on the outside, but Stein runs across the ring apron and leaps off with an Axe handle to Lionheart's injured shoulder Lionheart stumbles and rolls away clutching his shoulder as Dan Stein raises his arms in the air and poses to the fans who shower him with boos.
Other Guy: Dan Stein is proving here tonight that Valentine Lionheart is not indestructible.
Eryk Masters: These fast, high risk attacks seems to be working for him; which makes sense seeing as it was this type of offence applied by Loco Martinez; the only man so far that has been able to pin Lionheart's shoulders to the mat.
Lionheart begins to get up when Stein charges at him once again rushing at him with a leaping forearm shot, But Lionheart catches Stein mid manoeuvre and lunches him through the air with an overhead belly to belly Suplex. Stein comes hurtling down, his legs smashing straight into the barricade with an almighty crash!
Smelling blood Valentine inches in and takes hold of Stein, lifting him up and then slamming his knee straight into the ring apron before rolling him into the ring and following behind. Once inside Stein tries to pull himself away but Valentine leaps up and stomps down on to his leg with both feet.
Eryk Masters: Valentine knows that leg is causing Stein problems; he will focus on that like a rabid dog.
Other Guy: Let's not forget that Valentine has a shoulder injury, which makes things pretty even in my book.
Lionheart moves around to Stein's front and reaches down, Key-Locking Stein's arm around his own face, here Valentine yanks Stein up to his feet, the arm still locked in place. Stein struggles but his leg is preventing him from escaping the unique submission manoeuvre when Valentine uses his whole body to once again lift Stein up and over with a side, arm and neck locked overhead Suplex.
Eryk Master: He calls that the Lionheart-Suplex Number One. Rumour has it that this manoeuvre originated from Valentine's brother Demitre.
Valentine rolls through as upon impact and wraps Stein's legs up like a pretzel locking them up with his own locking Stein into an Indian Deathlock to the injured leg. Stein screams out in agony and begins grasping at the mat, his eyes widened and mouth agape…Valentine then slowly raises up to a vertical position with Stein's legs still locked up…The fans cheer the unique submission when Valentine throws his whole body weight back down to the mat thus heavily ripping and wrenching on Stein's legs with the Deathlock.
Again Stein screams out in pain and reaches backwards for the ropes that are mere inches away. Valentine puts his free foot down on Stein's knee to apply more pressure to the hold. Stein continues to reach overhead, his fingers so close that the fans begin to rumble their feet in the stands.
Eryk Masters: This is an expertly applied Indian Deathlock. And now Valentine is moving his body to the side, it appears he may be looking for a side facelock combination.
Lionheart is indeed locking to lock Stein's head and neck in a Crossface, but As Valentine inches closer to Stein it is almost as if a Light Blub is lit in "The Golden Boys" head when he turns almost to face Lionheart and then jams two fingers as hard as he can straight down and into Valentine's bandaged shoulder.
Valentine roars with what can only be described as excruciating pain and instantly releases the hold and rolls to the side clutching his shoulder and kicking his feet in agony. It is here that we begin to see blood soaking through Valentine's bandages at a rapid rate.
Other Guy: Ouch!
Eryk Masters: What a devious and nasty attack that was. I can't be sure, but I think Dan Stein just wedged his fingers straight into the wound on Valentine's shoulders, thus reopening it here live at Revolution.
Both men roll to opposing sides of the ring, Dan Stein clutching his legs and Valentine gripping tightly onto his shoulder, the effects of this bout have clearly taken their toll on the two combatants who have given their all this evening.
Lionheart clutches at the ropes, pulling himself up slowly; as does Stein on the opposite side of the ring. Valentine leans back against the ropes blood now pouring down his chest and his left arm and shoulder limp and haggard.
Stein struggles to stand, finding it difficult to put any weight on his legs, he stumbles forward trying his best to keep his balance. Valentine notices Stein moving slowly towards him and so he pushes himself off the ropes to meet him in the middle of the ring.
Valentine instinctively throws forward a harsh straight kick to Stein's shin causing him to wobble and fall, kneeling before Valentine Lionheart. Stein grips up at Valentine only to be subdued by a ferocious knee straight to the face…But before Stein can fall back, Lionheart yanks him into the air and up onto his shoulders.
Eryk Masters: Valentine is looking to end this one.
Valentine is just about to drop Dan Stein to the mat with the Valentine's Day Massacre when Stein repeatedly smashes his elbow down into Valentine's bloodied and injured shoulder. Valentine staggers forward and Stein falls down trapping Valentine between his wobbling and battered legs in a Piledriver position.
Stein sucks in the pain and hoists Valentine into position for the #Twitterrbation and then dropsforward with a slight twist so that Valentine's injured shoulder takes the full force of the attack. Stein rolls through with the pin locked in place and the Referee begins to count.
ONE!
TWO!
THREE!
Samantha Coil: Here is your winner…And NEW Sin City Champion…DAAAN STEIIIN!!
Stein falls onto his back and begins clutching at his legs, the agony of Valentine's attack causing him much discomfort. Linam hands Stein the title; "The Golden Boy" lets go of his leg for a few moments to clutch his newly won championship for a few seconds before returning to the injury.
Other Guy: What a win for Dan Stein, he outlasted, out matched and out skilled the beast that is Valentine Lionheart.
Eryk Masters: What!? I'll give Stein credit, he stepped up here tonight. But come on, if it wasn't for Valentine's shoulder injury Stein would have tapped to that Indian Deathlock. And even if he had somehow managed to reach the ropes, he wouldn't have found a way out of the Valentine's Day Massacre.
Other Guy: Who's to say Stein, wouldn't have poked Valentine in the eye instead of the shoulder?
Eryk Masters: Granted. But still, I would like to see these two go at it when Valentine isn't suffering the effects of a Bloodletting match.
Stein clutches the Sin City Championship close to his chest before slowly leaning down and planting a kiss on the faceplate. We cut away from the ring with that image.
The SHOOT Project Headquarters was a two floor building added on to the Epicenter. For some reason or another, Cronos Diamante had never been there. His meetings with Jason Johnson were ordinarily informal due to the nature of their long standing friendship; even when the meeting was serious and very much formal. The first floor lobby was as he expected, professional and stylish with a secretary and no visible offices. The moving parts of The SHOOT Project were on this floor; the minds behind marketing and merchandise. To his right was a staircase that obviously lead to Jason Johnson's office and the rest of the big shots that made the company great.
Cronos ascended the short flight of steps to the second floor. The lobby was much smaller on this floor. To the left was a narrow corridor that ran a good length of the building with an office at the end. He figured that was a certain German's office, given the poster on the wall. He smirked and approached the secretary. She was a small, petite woman with long dyed-red hair and a smile that could make any man weak in the knees. Her nameplate read "Candace Brewer."
Cronos Diamante: Cronos Diamante to see Jason Johnson.
She dropped her smile and picked up the phone and after an exchange of words over the phone, she motioned for him to take the hallway on the right. She appeared as if she had plenty to say to Cronos, nothing good, but she managed to keep it professional.
Candace Brewer: At the end of the hall, make a right. He's expecting you.
Cronos nodded his head and walked down the hallway, admiring pictures and posters of iconic moments throughout the years of The SHOOT Project. Josh Johnson defends World Heavyweight Championship against Jonny Johnson in an epic battle that surely shook mountains as it happened. A picture of The Beautiful People squaring off against Instant Heat; both the original tag teams. To the side of that picture were the groups of Instant Heat and The Beautiful People, Cronos was in that one. He smirked. Isaac Entragian wins Iron Fist Championship. Donovan King wins World Heavyweight Championship. As he turned the corner he came upon a World Championship belt hung next to an open office door, a statement to the then unheard of five month and some change title reign OutKast had when The SHOOT Project was a weekly show and had a monthly Pay-Per-View. Next to that was a picture of himself facing off against OutKast for the World Heavyweight Championship, the one real shot he ever had at the title.
Jason Johnson: A lot of people thought you were going to win that night.
Cronos snapped his head to the side to see Jason standing in the door frame. Cronos had zoned out thinking back on the shot he blew.
Cronos Diamante: Yeah, well… Sean does what he always does and kicked my ass. At least it took a couple of Alienators to put me away. Probably the best fighting I ever did and it still wasn't good enough.
Cronos started following Jason into his office as he spoke. He stood looking around at the office as Jason took his seat.
Jason Johnson: Sit down, Cronos.
It had been a long time since he heard that commanding presence from Jason. There was no bullshit and no bullying in his tone, just a stern voice of steel that expected any reasonable man to comply because there was no real reason not to. So he sat down and let Jason dictate the pace of the conversation.
Jason Johnson: You and I go way back, Cronos. You've been a friend to the family since before I took over The SHOOT Project. Perhaps that is why I have always let you in particular get away with so much. But I cannot in good conscience let you continue down this destructive path you're on.
Cronos said nothing. He knew Jason wasn't finished and he knew it was better not to interrupt him. He knew that just as well as anyone.
Jason Johnson: What happened at Elite is unacceptable. The weeks leading up to Elite were unacceptable.
Cronos Diamante: I had a score to settle with Napalm. You didn't just expect me to let him walk all over me, did you? And I didn't start that fight backstage. He did.
Jason sighed.
Jason Johnson: That's precisely my point, Cronos. The last time somebody got the jump on you like that was over a decade ago. I'm sorry to do this but effective immediately, you are suspended pending a full psychological evaluation from the physician of my choice, to be made within a week, and to fulfill no fewer than seven sessions. You need to grieve. You have lost more than any man I know and you aren't helping yourself by climbing in that ring.
Cronos lunged forward and slammed his hands on the desk. He stared at Jason for a good minute, his face flushed red with hatred for his decision and anger for not being able to do anything about it. He brought his hands to his mouth and shook for a moment before speaking.
Cronos Diamante: You can't do this to me, Jason. This is all I have left. I don't know how to do anything else anymore. All I have is the ring.
Jason stared at his friend a moment through understanding eyes before his demeanor switched to that of a businessman once again, a stern voice of steel.
Jason Johnson: I might have agreed with you about that some weeks ago, Cronos. But I think you left everything you had out in the ring with 3M. You and I both know every man has a last fight and that may have been it. You have time to prove me wrong though.
Cronos stood up from his chair and started toward the door. Maybe he was right. Nothing felt right after that 3M fight. But at the same time, he felt empty when he wasn't in the ring. He turned to face Jason one last time.
Cronos Diamante: If I refuse to see your shrink?
Jason Johnson: Then you will have to seek employment elsewhere, Cronos. I'm sorry. These are non-negotiable conditions. You may not see it like this right now but I'm doing this to help you. Not just as your boss but as an old friend. You need time to grieve and do it properly. It's obvious you haven't.
Cronos said nothing and left Jason's office, his face blank and empty. He left the same way he came in and emptied out into the parking lot to find his Harley. Suspended from The SHOOT Project, pending a full psychological evaluation. A doctor of Jason's choice. No doubt so he couldn't fool him with his own twisted logic.
Eryk Masters: We've only had one match and already it's been a rollercoaster of a Revolution.
Other Guy: Rollercoaster? You can say that again.
The lights in the arena go dark. As the thunderous opening strains of "First Blood" boom from the speakers, a red strobe light begins pulsing from the stage area.
Samantha Coil: The next match is scheduled for one fall! Weighing in first at Two-Hundred and Eight-Five Pounds…Representing Orion and being accompanied by Morgana…He is…MAAALIIICE!
Morgana emerges from the backstage area first, reaching up slowly to draw back the hood of her cloak. She nods toward the back and Malice emerges, his head bowed and his hands clenched into tight fists.
Other Guy: I was out on Halloween and I didn't see anything as nasty as those two.
As the vocals enter the arena, Morgana begins to lead her monster toward the ring. She accompanies him into the squared circle and stares out into the crowd, an evil grin crossing her lips. She whispers something to Malice and then exits the ring as Malice waits for his opponent to emerge and show his face…
Other Guy: I would pay to know what she is whispering to that monster. But I am afraid it would give me nightmares.
Eryk Masters: Looking at them both. It would give you more than just Nightmares.
TIIIIIIMEEEE… IS ON MY SIDE… YES IT IS…
The crowd explodes with boos as Time is on My Side by the Rolling Stones begins to really hammer out those haunting vocals. The curtains part and Jacob Mephisto steps out onto the entrance stage.
Samantha Coil: And his opponent, hailing from Nazareth, Pennsylvania and weighing in at two hundred and seventy pounds, he is JAAACOOOB MEEEPHIIISTOOO!!!
Boos and jeers commence from the fans as the former Sin City Champion enters the stage and begins his slow walk down the ramp. Mephisto stops sneering at a group of fans who are giving him hell. He then laughs it off and continues his journey to the ring.
Eryk Masters: Jacob Mephisto is the epitome of cold and calculated. Everything about his man is luciferian.
Other Guy: I thought he was an Atheist?
Eryk Master: Oh, he is. But if ever a man were to be the devil in disguise it's that man right there.
Mephisto pauses on the outside, his gaze finding Morgana for a moment before rolling into the ring via the bottom rope, the sneer still etched into his face and his cold pale eyes looking out into the arena and the booing fans before making his way to his corner and smirking up at "The Monster Malice.".
Eryk Masters: I can't help but wonder what is going through that man's mind…And in many ways, I don't want to know.
The Monster known only as Malice stands tall; his eyes peering through his mask and staring blankly forward, behind him at ringside stands his handler Morgana who is staring daggers at Jacob Mephisto who leans back in his corner with a smug look on his face.
Eryk Masters: Malice is as ready as he'll ever be tonight. Just look at that brick wall of a man standing there.
Other Guy: Man? Malice is a monster. But as we all know Jacob Mephisto is a monster hunter.
Referee Heflin calls for the bell and Mephisto makes his way out of his corner, Malice on the other hand just stands there, his eyes following his opponent. Jacob paces to the side and you can see that mentally he is going over some form of game plan or strategy. It is here that Morgana barks out the words "Get Him!" And The Monster springs to life.
Malice charges in towards Mephisto, almost catching him by surprise when he clobbers the Sin City Championship Series winner with a Haymaker which staggers Mephisto and sends him a few paces back. Mephisto smiles up at The Monster, absorbing and fighting through as much of the shot as he possibly can and then instantly fires back with a right hand of his own, the punch connects straight to the masked face of Malice, who simply stands there and takes it.
Other Guy: Malice literally ate that shot from Mephisto.
Taken aback by the fact that Malice didn't even flinch Mephisto hits two more piston-like shots; not even making a dent in the behemoth before him. With a raised eyebrow and quizzical expression Mephisto hits the ropes for extra "oomph; however on his return Malice clobbers Mephisto with a knee to the midsection, followed by an remorseless succession of knees and shoves that back Mephisto into the corner.
Once there Malice backs away and fires in with a running knee strike, followed by another and now a third. The stunned Mephisto raises his guard but Malice just grabs hold of him and then tosses him out of the corner and towards the centre of the ring; a move which prompts much delight from Morgana.
Mephisto hits the mat, but rolls out getting back to his knees; again with a smirk and a nod, as if to suggest that he likes what he sees.
Other Guy: Why is Mephisto smiling like that?
Eryk Masters: I couldn't tell you what goes through a cunning mind like Jacob Mephisto. But, I have to wonder if Mephisto is sizing The Monster up?
Other Guy: Sizing him up?
Eryk Masters: Seeing what Malice brings to the table so that he can devise a plan to take him down.
As Mephisto stands tall Malice hits the ropes and gains a hell of a lot of speed for his size before flying back with an almighty Avalanche, slamming his chest and body into Mephisto with such force that he is turned inside out and the back of his head and neck smashes into the mat. The fans let out an "Ooh" as Mephisto rolls to the corner. Malice again stands still as Mephisto pulls himself back up; only this time the smile on his face as been replaced by a look of utter seriousness.
Eryk Masters: That one hurt. And by the look on Mephisto's face, the time for strategy and second guessing is over.
Jacob holds the back of his head and leans back into the turnbuckle as Malice again charges at him outstretching his arms for another Avalanche. But Mephisto moves out of the way sending Malice straight into the corner with such force that the ring shakes upon impact.
Mephisto senses an opportunity and darts in crashing his knees into the spin of Orion's Monster and then reaches up and dropping the big man with a neck breaker in a combination he calls "Faithless" Malice hits the mat and rolls onto his front where he tries to get to his knees, Mephisto springs into action and drives his forearm down into Malice's shoulder while pulling at "The Monster's" wrist so that all of his weight crunches down on the arm. Once down Mephisto hooks the arm and locks in a Fujiwara Armbar.
Eryk Masters: Malice has fifteen pounds on Mephisto, so there is a slight strength advantage there. But Mephisto has the upper hand when it comes to technical skill and speed, of which he is using here to subdue "The Monster."
Other Guy: I would say Mephisto's biggest advantage is his analytical mind; he knows how to seize and opportunity and drain every last drop out of a situation.
Mephisto pulls on Malice's arm, but knows that they are far too close to the ropes for this submission to reach its full effectiveness, but nevertheless Mephisto yanks back and torques the arm as much as possible before Malice reaches the ropes.
Heflin calls for Mephisto to break the hold.
One.
Two.
Three.
Four.
Jacob drops the submission and stands before dropping right back down with an elbow drop to Malice's arm. Heflin begins to berate Mephisto for holding onto the submission and orders him to back away.
Malice rises to his feet, as always he shows no emotion or pain, but from the look on Mephisto's face he knows that in some way he just hurt Malice's arm. "The Monster" turns and throws a clothesline, Mephisto ducks and then turns gripping hold of Malice's arm and jumping backwards with a reverse Double Knee Armbreaker, as they both hit the mat you can see Malice's elbow crack down across the point of Jacob's knee.
Eryk Masters: Mephisto is targeting the left arm of Malice; which will be detrimental if Malice attempts to his Chainbreaker.
Jacob attempts to lock in a second Fujiwara Armbar, but Malice pulls his arm in close and then slams a boot into the side of Mephisto's head knocking him back. Both men quickly get back to their feet but Malice is first to strike with a toe punt to the midsection doubling Mephisto over, hen then fires down an Axe-Handle-Smash across Jacob's spine and pulls him in, up and down to the mat with a hellacious Powerbomb where Malice holds Mephisto in a cover.
One!
Two!
Mephisto gets a shoulder up!
But Malice deadlifts "Mr. Sin City" up for a second Powerbomb; however "The Monsters" left arm wains and Mephisto drops down behind Malice and then takes his left arm and twists it down in an Arm Wringer. With the Wringer locked in Mephisto throws a few high knees that target the Triceps and Deltoid area of the arm.
Other Guy: What can Malice do to break out of the Arm Wringer, E?
Eryk Masters: A smaller opponent could grab the ropes and then kip back with a backflip and take all the pressure out of the hold. Malice on the other hand needs power out, which is difficult when Mephisto is also delivering those high knees.
Mephisto fires two more knees and then moves to position the torque on the Arm Wringer, as he side steps Malice grabs hold of the ropes with his free and unscathed arm and then yanks on it pulling Mephisto towards him and breaking the hold.
As soon as the Arm Winger is broken Malice swings wildly with his right arm and levels Mephisto with a short sharp clothesline. Jacob goes down and gets right back up where he is dropped by another clothesline and Mephisto jumps back again. Malice whips him to the ropes, Jacob Mephisto races back towards him and is then dropped hard with a Scoop Powerslam! Once down Malice mounts Mephisto and then hammers down hard rights and a few lefts.
Other Guy: Looks like that left arm is a little tentative.
Eryk Masters: Mephisto knew what he was doing and has seriously changed Malice's offence here tonight.
Malice leans up looking for a huge shot, but Mephisto rocks back and then plants a boot straight into Malice's left arm and frees himself from the mount…Both men then get back to their feet and instantly collide in the centre of the ring.
Malice fires a right hand. Mephisto comes straight back with a forearm. Malice, now with a knee to the gut to which Mephisto replies with a European Uppercut that rocks The Monster! Malice backs away staggering from the shot when Jacob charges at him with a Shoulderblock ramming the Orion member into the corner.
WHAM! Another Shoulderblock! And another! Mephisto takes a few steps back, then charges at Malice as if he was out on the eighteen yard line and just clobbers "The Monster" with a corner clothesline.
Jacob Mephisto backs away and Malice staggers forward and falling onto his knees…The cogs inside Mephisto's head begin to turn as he darts back hitting the ropes behind him and then comes flying forward with a huge Yakuza Kick straight to the masked face of "The Monster" Malice.
Other Guy: A variation of the GODLESS! Malice is lucky to still have that mask on!
Mephisto jumps down and hooks the leg with a cover!
ONE!
TWO!
THREE!!!!
Samantha Coil: Here is your winner… JAAACOOOB MEEEPHIIISTOOO!
Jacob sits up, feeling the effects of Malice's hard hitting offence as Morgana begins to pace around at ringside looking incredibly pissed off at her Monsters loss.
Eryk Masters: In the beginning this one was all Malice. He had Mr Sin City reeling until the evil genius that is Jacob Mephisto worked out a strategy to deal with The Monster.
Other Guy: Mephisto used his smarts to outwit Malice tonight. But despite the loss, did it seem like Malice was incredibly focused and driven, or was that just me?
Eryk Master: No, Malice steamrolled Mephisto a few times. If he had built any more offense then Mephisto would have been really struggling towards the end.
We follow Loco Martinez through the backstage area of the Epicenter. He exchanges hellos with a handful of production staff and other SHOOT employees. He arrives to a locker room door and knocks. From inside we hear a voice say "come in".
Loco swings the door open and steps in. We see Maya Nakashima sitting on the bench. His bag open, we see his newly won SHOOT Project World Heavyweight Championship, glistening in the light. Loco smiles huge.
Loco Martinez: Champ!
Maya: It's good to see you in a setting where we aren't throwing fists at each other… you hit like a truck, you know? But I… I am truly glad it was you, we gave the fans something really special, and I thank you for that.
He goes over and exchanges a handshake-hug with Maya. His eyes quickly flick to the belt resting in the open bag.
Loco Martinez: I just wanted to stop in and say congrats. If it couldn't be me… I'm DAMN sure glad it was, you. I guess Crippler woulda been kinda maybe not too awful, too.
Loco deadpans and winks at Maya who chuckles.
Maya: I'm just glad it wasn't Mephisto or Seton… we'd never hear the end of it. Although, I'm sure I'll hear all about how I should have never been in that match and was gifted too many chances from them all too soon. I better enjoy a smiling face while I still can.
Loco Martinez: Haha, I'm sure. Well, I'm guessing despite not having a match you have a whirlwind of SHOOT-ies to take care of.
Maya: SHOOTies?
Loco Martinez: SHOOT duties. So I'll let you get to work, and lord knows I got a lot on my plate tonight.
Maya nods knowingly. Loco shakes Mayas hand again and then nods toward the glistening gold belt.
Loco Martinez: Again, congrats. Maybe someday soon we do it again?
Maya smiles, putting a hand on Loco's shoulder.
Maya: Definitely.
Loco heads out, and we cut away.
The shot cuts back to the ring where "The Angry American" by Toby Keith plays proudly. Standing in the middle of the ring is none other than the American Hero himself, Johnny Patriot. Patriot wears red, white and blue Star Spangled Banner themed wrestling tights, a black SHOOT Project t-shirt with red, white and blue text, as well as his trademark mask. The fans in the arena cheer loudly for the SHOOT Project Road Agent.
Eryk Masters: A real American Hero in the middle of the ring, folks. On his way down to the ring, he made sure to go over to Billy Minsky, the Make-A-Wish and SHOOT Project guest that should've been shadowing Dan Stein over the course of the build-up to ELITE, and, well, we all saw how that turned out.
Other Guy: You have to think Johnny Patriot is out here to talk to the former World Heavyweight Champion about that little mix up, which I'm sure could be explained easily.
Eryk Masters: As easily as a boot upside the
Johnny Patriot: Please, please. Contain your excitement. This will only take a minute. Then again, knowing what I know, maybe not. You see, at Revolution 118, I mistakenly tasked someone I thought I could trust, given the close past that we have. That person… was Dan Stein.
Eryk Masters: And Stein only showed his true colors.
Other Guy: Please. That man is our new Sin City Champion.
The crowd in the arena immediately boos, causing JP to pause briefly.
Johnny Patriot: I know, I know. But given the course of his recent past, I thought he was turning a new leaf. I thought Dan Stein was ready to make amends for his actions over the past few years, and I thought Dan Stein wouldn't be as selfish to turn his back on young 12 year old Billy Minsky, a cancer patient here at the Las Vegas Children's Hospital.
The camera cuts to a shot of the young boy, ailing and in a wheelchair. He has on an antiviral mask, and a thin tube crawls from his nose and out behind his ear. The fans around the little boy cheer with him, trying to boost his morale.
Johnny Patriot: …but all Dan Stein did was show how much of a selfish, unpatriotic little gnat we all knew he would be.
The fans cheer again, showing their hatred for Dan Stein.
Johnny Patriot: But he didn't just dupe me, or Billy Minsky. He duped all of us. He duped each and every one of us. So, I'm out here tonight, the first of many, many nights on High Octane Television, to try and get all of us apology out of Dan Stein for what he did to our friend, Billy. And if he doesn't give it to us…
Patriot lowers the microphone just a bit, then steps toward the entrance ramp.
Johnny Patriot: Well, somebody's going to have to beat it out of him!
<center>YOU'VE GOT THE TOUCH! YOU'VE GOT THE POWER!</center>
Eryk Masters: Color me shocked, folks, Stein is still in the arena.
Other Guy: Would've you have been surprised if he wasn't? He just had a brutal match with Valentine Lionheart for the Sin City Championship! He should be at home, resting his injuries, like the champion he is!
As "The Touch" by Stan Bush continues to play, and the blue and pink spotlights dance over the entranceway, Stein limps out to a wall of boos, knee taped and thigh sporting a large icepack to reduce any swelling. Stein wears the Sin City Championship strapped to his chest like a bandolier, and is accompanied by Molly, his Assistant, and Nic Ezra, the amputee who "replaced" Billy Minsky last month.
Dan Stein: Cut my music. CUT. MY. MUSIC.
The music stops, abruptly. The fans in the arena continue to boo as Stein looks down at the ring to Patriot, eyes never leaving the American Hero.
Dan Stein: You want an apology out of your Sin City Champion? Billy Minsky, the SHOOT Project fan that chose ME to shadow… ME, out of every other body on this roster, he chose ME and Billy Minsky wants me to apologize? These idiot fans with their beer bellies and muffin tops want an apology from Dan Stein, for what I did leading up to ELITE?
The fans ERUPT in cheers. Stein pauses, eyes still locked on Patriot.
Dan Stein: No. No, I won't issue an apology to any of you. Least of all you, you gigantic buffoon. Hit my music.
Stein shoves his microphone into Nic Ezra's chest as he turns around. The fans explode with boos as Stein begins to limp to the back.
Johnny Patriot: What did I tell you? Selfish, arrogant little gnat. Your Sin City Champion, ladies and gentlemen.
Patriot begins to clap, his hands thundering into the microphone. Stein stops in his tracks, just a few steps in front of where he was previously. The fans can sense something brewing as he grabs the microphone back from Ezra, and turns around, walking toward the ring.
Dan Stein: Selfish? I'm selfish? How about you, Cuz? How about the Road Agent who knew about Billy Minsky's wish for FOUR weeks before you dropped that bombshell on me – no offense, Nic.
Dan stops near the ring apron and looks over his shoulder to the war veteran who lost his leg in a road side attack. Nic shrugs. Stein begins walking up the ring side steps.
Dan Stein: How about an apology from you, the man that waited until the VERY last minute to tell me about this pathetic, dying little boy's wish and put that STRESS on ME as I went into one of the most intense matches that SHOOT Project has ever queefed out of its collective braintrust? In what could be my last EVER shot at the World Heavyweight Championship I lost at Revolution 114.
The fans explode in cheers at the notion. Stein shakes his head, now looking up at his cousin.
Dan Stein: Let me hear an apology from you for dumping your failure on me, huh? How about that, Johnny Patriot. (Stein pokes Johnny Patriot) American Hero. Huh? How about I beat that apology out of you, huh?
Stein pokes Patriot repeatedly. Patriot just stands there, taking the abuse from Stein. Though his body language suggests the contention his masked covered face cannot.
Johnny Patriot: Dan, if I were you, I'd stop.
Dan Stein: Why, Johnny? Are you going to Patriot Bomb me? Going to make me pay for my actions? Are you going to take me out because you were dumb enough to trust me to do your bidding?
Stein jabs his finger into Patriot's chest one final time. By this time, from under the ring pops a dwarf dressed exactly like Johnny Patriot. The man's small stature obscures him from Ezra, who is looking around and laughing at the situation.
Eryk Masters: That's… that's Little Patriot! Johnny Patriot's sidekick from the past!
Little Patriot scoots behind Dan, falling over onto his hands and knees. Johnny Patriot shoves Stein backwards, causing Stein to fall over Little Patriot. Ezra races to Stein's side as Molly remains at ringside, arms crossed. Ezra helps Stein to his knee, but Stein angrily shrugs off Ezra any further. The fans are absolutely loving the sight. Patriot and LP scramble to get out of the ring. With the microphone still in his hand, Patriot points up at Stein.
Johnny Patriot: No, Daniel. I'm not going to be beating an apology out of you. I'm going to do something I should've done at Revolution 118. I'm not going to trust a heartless bastard like you – I know a real hero that has a message for you. Tonight!
The fans in the arena erupt, ready for someone to make their way down from the entranceway! Patriot looks over his shoulder briefly, before turning back to Stein.
Johnny Patriot: …later. I'm going to do what you did to Billy Minsky, Dan. I'm going to keep you waiting. Because I'm Johnny Patriot, and I believe in three things. Life, Liberty…
The fans in the arena cut off the American Hero.
AND KICKING YOUR ASS!
Eryk Masters: Whoa! Stein has a target on his back here tonight, thanks to Johnny Patriot!
Other Guy: I can't believe this, E! Stein did what any sane person would do and looked out for himself in the Primus!
The camera cuts back to look at Stein, now standing and adjusting the wrap on his thigh. He looks up the ramp, angrily, at Johnny Patriot. Patriot has Little Patriot on his shoulder now, smiling down at the new Sin City Champion.
We cut to static for the second time this evening. The static flickers in and out before light bagpipe music begins to fill the speakers. Th static fades to the exterior of Camelot in Dublin, Ireland. The same booming voice from earlier speaks out.
The Global Expansion goes far beyond just Mexico. Mark Kendrick and Dutch Harris have taken the SHOOT Project banner and invaded Europe. Specifically, Ireland.
We cut to the interior of Camelot.
On Tuesday Nights, the SHOOT Project brings you more international action, as Celtic Dominion Wrestling brings the world…
Catch the action on High Octane Television!
The lights go out and the crowd pops hard, as the arena is bathed in purple lights all over the place and the big screen is lit in static for about 10 seconds then the arena goes black. The energy in the Epicenter is reaching a fever pitch. Then, the big screen kicks back into life with a large red JN logo shows on the screen as we hear.
CAUSE HERE I COME
HERE I COME
YEAH!!!!
The lights come on as the opening to Pop Evil's "Trenches" Kicks to life the fans start cheering. Then, out from the back comes Johnny Napalm. He stands at the top of the ramp. His attire is old school purple tights and jacket with that mask on. He takes it off and the crowd cheers.
Samatha Coil: The first competitor from South Boston, Massachusetts. He stands at six foot nine, weighing in at three hundred and two pounds. He is the Current IRON FIST CHAMPION! "THE SHOOT PROJECT'S JOKER" JOHNNY NAPALM!
Eryk Masters: ELITE was good to Johnny Napalm, OG. He dropped Cronos Diamante off the stage to retain his title, got married, and also assisted in stopping Jacob Mephisto from ruining the Primus final two.
Other Guy: And I take it he is going to pull a rabbit out of his hat, E? Jerry Matthews beat two newcomers at ELITE, and he has a little momentum on his side. He hasn't lost to many people in SHOOT, lately.
Eryk Masters: Oh, I can think of one person who put a blemish on his perfect record, or did you forget the last time these two met was at Master of the Mat, where Napalm made him tap!
Other Guy: Well, I think history may not be repeating itself tonight.
Eryk Masters: No it won't, Matthews is in Napalm's environment tonight. From what we have seen in the over the past three months, it is going to be one hell of a feat to knock this beast out.
Napalm walks to the ring takes his jacket off and gives the mask and jacket to a ringside assistant, he gets in the ring and gets all pumped up even throwing up the double devil horns as the cheers get even louder.
As Josh Turner's "Long Black Train" begins to play, "The Evangelist" Jerry Matthews strides down the aisle in a suit and tie. In his hand, he carries a Bible and begins his regular sermon as he ventures down to the ring.
Samantha Coil: And his opponent from Redemption, Alabama. He stands at six foot six, weighing in at two hundred and seventy-five pounds. He is the number one contender to the Iron Fist Championship. He is "THE EVANGELIST" JERRY MATTHEWS!
His spiritual liaison, Deacon Jeremiah, accompanies him to ringside with an offering plate, ready to collect money from any believers in the crowd. As he gets to the ring, he climbs through the ropes and removes his suit. He then raises his Bible in a preachy manner to the crowd as they boo incessantly.
Eryk Masters: Well, pass the collection plate, OG. I don't think the good reverend gets many protests for the tithe.
Other Guy: Would you protest 10 percent to a man who's gonna damn you to hell or at least make you wish you were going to hell?
Eryk Masters: As mentioned earlier, the good reverend had a nearly perfect record until he met Johnny Napalm. Makes you wonder if Matthews is out for a good bit of biblical revenge…
Scott Kamura looks over at Mark Kendrick and calls for the opening bell. The Reverend and the Joker meet in the middle of the ring, with Napalm reminding the clergyman that he's got his number. Matthews reminds him that he's gonna have some divine intervention inside his title reign. From here, Napalm slaps him hard across the face… Matthews turns the other cheek and then comes back with a hard back fist to Napalm's temple. The big man goes back with a bit of a shock…
Eryk Masters: And the Lord sayeth, turn the other cheek, brother OG!
Other Guy: But he came back with a hell of a backhand to the skull of our champion.
Eryk Masters: Biblical wrath?
Other Guy: Yup.
Johnny then decides to go after the man of the cloth with a hard right hand, but Jerry ducks out of the way and comes back with a right hand of his own. Napalm takes the hit and moves away. He realizes that the ol' evangelist is going to go with a bit of a brawl… From here, Johnny goes to the ground a bit to take the man off of his feet. Jerry tries to go with him, but Napalm snaps himself back up and carries the reverend over into a deadlifting back drop. Matthews lands hard on his back in a bit of a snap…
Other Guy: Napalm using a bit of trickery there. I think he's trying to keep the Reverend off of his feet!
Eryk Masters: That was an impressive carryover, honestly. Napalm using a bit of skill.
Matthews is holding his back. Napalm comes up behind him and deals a hard soccer punt to the back, catching the hands and back in one kick. You just hear Matthews yelling "LORD, HAVE MERCY ON ME!" As he does, we see Johnny put him into a basic headlock. You see that huge bicep going around an equally as huge neck. The reverend is starting to turn a bit red in the face from the lack of oxygen. You see our southern preacher then pull his arms around the waist and stand up. Napalm tries to stop it, only to have Matthews snap back and drop him in his head with an impressive back suplex.
Eryk Masters: And like Samson, the good Reverend is coming back!
Other Guy: And he didn't even have to get a bad haircut, either!
Eryk Masters: How long before this turns ugly?
It doesn't take long as Napalm starts pulling himself out of the ring and goes under the ring apron!
Other Guy: What's he pulling out from under there?!!
He comes up with a Kendo stick! As he does, we see the Deacon coming around to Johnny, trying to stop him. Instead, Johnny whacks him with the stick and picks up the collection plate. You see Matthews yelling at Napalm to put the plate down. But Napalm starts throwing the money in the plate back to the audience!
Eryk Masters: Well, there went this evening's tithe, back to the congregation!
Other Guy: And the Deacon is out cold from that vicious shot to the skull!
Napalm slides the offering plate under the ropes, and Matthews scrambles for it. However, Napalm slides in and puts him into a powerbomb position!
Eryk Masters: It could be Napalm Bomb time!
He hoists up the reverend into the air!
Other Guy: That's two hundred and seventy-five pounds, E! No mere human can do that!
And instead Napalm goes up and over into an Alley Oop toss. The evangelist connects face first into a turnbuckle! As you see the collision, the audience gasps as the eyes roll backwards a bit in his head. The good reverend falls back with a thud. You see Napalm yelling at Kamura…
ONE!
TWO!
THREE!
FOUR!
FIVE!
SIX!
SEVEN!
At the call of seven, you see Jerry Matthews spring to life!
Other Guy: Like Lazarus… He rises!
Eryk Masters: And look at the expression on Napalm's face!
Napalm grabs the collection plate and aims for Jerry's head, but the reverend ducks under the swing and pulls him up and over for the Hammer of God! Napalm's back collides with the mat hard, and Matthews looks down at his Deacon, who now has a nasty gash forming from the stick shot. He feels himself getting a bit angrier at Napalm. We see the good reverend making the sign of the cross and yelling, "I SHALL STRIKE THEE WITH THE DIVINE WRATH OF GOD, NAPALM!"
Eryk Masters: Remember when we said things would get ugly…
Other Guy: This would be that moment…
Napalm is moving around slowly, as you see him holding his own back. Jerry moves down and lifts up his slightly opponent into his arms. From here, he drops Napalm's back down across his knee with righteous fury. The Joker is in a bit of pain as the knee digs into the small of the back. Then, the evangelist just throws Napalm over to the side.
Other Guy: For those of you watching at home, this is one preacher you don't refuse giving ten percent to…
Eryk Masters: He just lifted up a man who's over three hundred pounds and drove him down on his knee.
Other Guy: Both men are unusually large, but this match has just been as brutal as it can get, with neither man staying down for very long.
Matthews looks over at Kamura and nods to him.
ONE!
TWO!
THREE!
FOUR!
FIVE!
SIX!
Napalm pulls himself up from the ground, and we see the pure rage on his face now. The Joker starts yelling, "TAKE YOUR SOUL TO CHURCH, HOLY MAN! YOUR ASS BELONGS TO ME!"
Eryk Masters: Oh my, that's one very angry Iron Fist champion.
Other Guy: Angry doesn't cover that man at times.
Eryk Masters: And I think he's headed out to the apron!
Napalm does head out to the apron, and starts pulling out the stack of chairs that are conveniently hidden, for his use. Then, he starts picking up and throwing those chairs into the ring one at a time. Matthews has to duck for cover as the chairs start raining in at a rapid pace. The crowd starts getting amped up as the Joker is starting to get his own form of giggles at the sight of the holy man running for cover.
Eryk Masters: It's raining chairs!
Other Guy: HALLELUJAH!
Eryk Masters: Except this isn't one of the seven plagues covered in the Bible. I'm sure Matthews will ask for a review, though.
As the chairs stop raining, Napalm slides in under the ring quickly. Matthews grabs a chair and swings, but Johnny rolls under quickly. He then pulls the reverend around and nails him with the short arm clothesline he calls "The Pin Puller." We see the holy man take an unfavorable flip over near the stack of chairs. But we see a slight grin on the face of the Joker himself, as he opens up one of the chairs and sits it straight down.
Eryk Masters: This is bad, OG…
Other Guy: No kidding. That demented prick just opened up that chair. And I think the crowd knows that this match is about to be over very violently.
The crowd starts roaring as Napalm levels the chair out. He points towards Jerry Matthews, and they go nuts!
Other Guy: The reverend is about to have an early meeting with Jesus!
Eryk Masters: Earlier than planned!
As Napalm goes down to pick up the reverend, Matthews comes up with a quick poke to the eyes. Johnny moves back, screaming in a bit of pain. As we see the reverend get up, he boots Napalm in the gut hard. We then see a "saintly" smile on his face as he lifts up his opponent and puts him up on his shoulders.
Other Guy: That's a very large man, reverend!
Eryk Masters: And look where he's looking towards!
Matthews then runs towards the open chair and drives Napalm into it back first with the end of a running powerslam!
Other Guy: He calls that the Holy Vendetta!
Napalm is seemingly not moving, as the reverend looks at Kamura and nods to him for a count.
ONE!
TWO!
THREE!
FOUR!
FIVE!
SIX!
SEVEN!
EIGHT!
NINE!
TEN!
Samantha Coil: Your winner and new Iron Fist Champion! JERRRRRRRRRRRRY MATTHEWWWWWWWWWWWWS!
The reverend receives the belt from Scott Kamura. The crowd starts booing as they see that Napalm isn't moving at all. The Deacon starts stirring up from his shot and moves into the ring, offering his higher ranking clergy a bottle of water. From here, Matthews takes it and pours it on Johnny. Then offers a blessing. The crowd boos even louder as he proclaims, "I HAVE EXORCISED THE DEMON FROM HIS CHAMPIONSHIP!"
Eryk Masters: The reverend providing services of exorcism, as he's taken the title from Johnny Napalm.
Other Guy: It does seem that God is on this man's side, and a killer right hook doesn't hurt, either!
We cut to the backstage area where Abigail Chase stands with a microphone in hand.
Abigail Chase: Ladies and gentlemen, please welcome my guest at this time. He is the former SHOOT Project Iron Fist and Rules of Surrender Champion. Thomas Manchester Black.
TMB steps into frame, he grins at Chase before looking back at the camera. Chase looks at TMB before asking him the first question.
Abigail Chase: Well Thomas, tonight you get a chance to regain the…
TMB quickly puts his finger on chase's lips, which makes her freeze mid sentence. Thomas puts her on the head and begins to speak.
TMB: Let's not play this game, Abigail. I know the question you want to ask. But I know that you are trying to be respect by giving off the impression that, that isn't what this interview is about. But it is ok…feel free to ask the question that everyone seems to be searching for the answer for.
Abigail waits to see if Black is going to continue. Once she is sure he isn't going to say another else, she ask the question.
Abigail Chase: At ELITE you brutally attack the injured eye of Corey Lazarus. And then during this week's run of promos you have suggested that you did it to help Corey. Do you really expect us to believe that you are trying to help Corey…by hurting him?
TMB: Corey is a stubborn man, Ms. Chase. Almost like a child. And sometimes with a child, you must make choices for them, because they don't know any better. Corey is falling apart…and he will keep falling apart until someone steps in.
TMB grabs the mic pushes Chase out of the frame and makes sure that the camera is focused on him.
TMB: Sometimes making the right choice…makes you a bad guy.
Trust me…
Thomas winks at chase before exiting the scene and walking down the hallway.
Eryk Masters: Woah, wait … what's this?
Other Guy: That's 3M is what that is, without music, and without warning!
Eryk can be heard in the background, "I wasn't aware of a 3M segment, did they just let him…", before cutting himself short. Taking the Epicenter audience by surprise, the cheers begin to catch up as 3M makes his way to the ring, grabbing a mic as he walks up the steps, entering the ring through the second rope.
Eryk Masters: My apologies, but this can happen during a live performance ladies and gentlemen, and plans often change minute to minute. I'm not sure what 3M has to say tonight, but it's good to see him up and about!
Other Guy: That's for sure, the brutal bloodbath he was involved in at ELITE could have been a career ender for either him or the new, now FORMER, Sin City Champion, Valentine Lionheart.
Making the downward hand motion for a crowd to go silent, 3M stands in the center of the ring, slowly turning as he gazes out across the audience.
Moments of silence pass.
Other Guy: Is he going to say anything?
Bringing the mic to his mouth, he finally breaks the silence, speaking very slowly.
3M: Congratulations … Valentine … Lionhe…
The jeers immediately drown out 3M.
3M: Ya know what, I can't do this anymore. I'm done. If you wanna cheer me, then fuckin' cheer me … but don't boo someone because they beat me, straight up. Always pay the respect due. Come on, say it with me … CONGRATULATIONS … VALENTINE … LIONHEART. See, it's that easy. Respect paid. And now that we got that out of the way, that pervert fuck can go choke on a dick.
Bringing a few laughs from the audience, 3M reaches up and grabs the skin tight mask by the neckline and tears it off, revealing a bruised and battered face, complete with various cuts gouging his skin in various areas. Looking down at the mask he's clutching in his hand, he shakes his head.
3M: This was meant to be an ideal, a faceless entity that couldn't be bruised, battered or defeated. A facade that would always look fresh on any given day, regardless of how fucked up the person beneath it really was. And fucked up I am. I spent days in the hospital following that bloodbath of a "wrestling" match at ELITE, so it's time I shed my skin and start showing my scars. It's pretty obvious this isn't what you people wanted, so it's time to change a few things. Over the past few months, I saved a number of SHOOT Superstars, and for what? To get stabbed, slashed, cut to ribbons and nearly bleed out?
Launching the mask out into the audience, 3M waves "goodbye" in the direction it landed.
3M: I don't think so. This isn't what I do. I learned a lot about the people in this federation over this past year … but more importantly, I learned a lot about myself. And yea, maybe I took the hero schtick a bit too far. I attempted to go from one end of the spectrum to the other, and all roads led to the same destination. So it's time I stop trying to reinvent myself and just be … myself.
Slowly peeling a black glove off his hand, he shakes it out and throws it into the audience.
3M: It was a lesson worth learning.
Peeling the other glove off, he does the same as members of the audience clamor to grab it.
3M: A lesson I'll never forget. So from here on out, you get me, and only me … and if you have thin skin and can't take the truth, don't ask me a fuckin' question, because it's all you'll be getting out of me from now on. No more superheroes, no more characters, no more bullshit.
Standing maskless in the center of the ring, Mirage once again gazes out across the audience.
Mirage: Now, Johnny Patriot. I know you asked for a some sorta hero to come out here to answer the call for Billy Minsky, and I gotta tell ya, in this business, I'm not sure I know what a hero is anymore. But, I do know anyone that leaves a little kid hanging that may not live to see his next birthday, well I'll tell ya what, why don't you start playin' that cheesy ass song Dirk Diggler was trying to sing in Boogie Nights, spin up those pink gels get that toolbag they call Dan Stein to limp on out here and ask me, face to face, if I'm gonna Patriot Bomb him all sarcastic like…
Mirage points down toward the center of the ring.
Mirage: And I'll make an indentation of your god damned face right here in the center of this ring.
YOU'VE GOT THE TOUCH! YOU'VE GOT THE POWER!
Eryk Masters: Not this idiot again.
Other Guy: That idiot is the new Sin City Champion!
"The Touch" by Stan Bush plays loudly over the PA system. Dan walks out from the back, limping, still with the hamstring wrapped. Surprisingly, Dan limps out alone and his new Sin City Championship belt left in the back.
Interjecting, Mirage speaks over the music.
Mirage: All right, we get it, you're coming out to answer the call, but I wasn't serious when I asked for your music. Cut that shit and get to the point.
The music quickly fades, causing Dan to look frustrated as he looks around the arena. He carries a microphone with him down the ramp. Looking up at Mirage in the ring, Stein puts the microphone to his mouth.
Dan Stein: You? You're Johnny Patriot's hero? The man that just lost like a gallon of blood in that bloodbath at ELITE? Are you even cleared to wrestle yet?
The fans ERUPT at the mention of the Bloodletting Match at ELITE. Stein shakes his head, gingerly limping up the steps and up to the ring.
Dan Stein: Talk about a letdown.
Dan lifts his right, injured foot under the top rope. As Mirage steps toward him, Stein pulls it back, stepping away.
Dan Stein: Please, please. I need my space.
The fans boo Stein, who ignores them entirely. As Mirage steps back, Stein quickly slips into the ring, hobbling as he puts his injured foot down.
Stepping up toward Dan Stein, Mirage slowly lifts the mic and shakes his head.
Mirage: You know what, I've already said all I had to say…you go.
Stein smirks at Mirage.
Dan Stein: Why, tha–
THUMP!
Without warning, Mirage SPEARS Stein's injured right leg, knocking the Golden Boy down off of his feet and onto his stomach. The microphone bounces against the mat, causing a loud, echoing thump to resonate through the PA system. The fans in the arena EXPLODE as Mirage scrambles to his feet, dropping an elbow on Stein's back, making sure to keep him down. Mirage immediately returns to his feet, grabbing Stein's right foot and pulling the injured leg into the air. Stein is scratching and clawing at the mat, trying to get away from Mirage!
Eryk Masters: FINALLY! Stein is caught in a disadvantage!
Other Guy: He told him if he came out here what he was going to do!
Eryk Masters: THANK YOU, MIRAGE!
Mirage lifts up Stein's leg, pulling him up off the mat, then SLAMS the knee back down into the mat. As Stein rolls away in pain, Mirage quickly grabs the foot once more, dropping down with a knee onto the injured leg.
Eyrk Masters: This is for Billy Minksy, you arrogant asshole!
Looking out across the audience as the fans rabidly cheer, Mirage reaches down and grabs Stein's legs, stepping through, twisting him into a texas cloverleaf, rearing back, stretching the leg even more.
Other Guy: Come on… this seems a little excessive, doesn't it?
For what seems like an endless amount of time, Dan Stein crawls to the ropes, grabbing them but to no avail, as Mirage simply refuses to release the hold.
Eryk Masters: No, he… he definitely… he deserves this. I mean, everything he's done.
Masters begins to question himself as he watches what's going on in the ring. Finally releasing the move, Mirage grabs the mic.
Mirage: He deserves it, right?
Turning around, Mirage stomps down on Stein's leg, causing him to twist in pain, grabbing his leg.
Mirage: The questions is, how much does he actually deserve?
Once again, Mirage stomps down, seemingly harder than the first time.
Mirage: Which makes me wonder…how many times can I actually do this before he no longer deserves it in the eyes of the world?
Eryk Masters: What's he talking about?!
Other Guy: We gotta keep in mind that this guy may not be the same guy that wore that 3M suit … after that Bloodletting match, who knows what's going on with him right now! Has he even been evaluated to return yet?!
Mirage: Five? Maybe ten? I mean, it's for Billy Minsky after all, right?
Dropping the mic, he drags Dan Stein closer to the ropes, where he can grab the top rope and repeatedly stomp down on Stein's injured leg in rapid fire succession. The fans stand there, looking down toward the ring, unsure how to respond. What started out as fun had suddenly taken an ugly turn.
Johnny Patriot: ENOUGH! Enough already. He gets the point.
Looking up, Mirage smiles. Bending down, he grabs the mic again.
Mirage: I thought this is what you wanted, Patriot. I thought this is what EVERYONE here tonight wanted. It's what he deserves
With that, Mirage jumps up and slams down one last time before backing away from Stein. Dan rolls under the bottom rope to the mat below the ring. Crawling away from the ring, Dan reaches up for the guardrail, trying to make himself as small as possible in the corner. Patriot grabs the back of his own head, putting the microphone back up to his mouth.
Johnny Patriot: You're right… The job… is done. Thanks, Mirage.
Patriot's somber words rain down on the fans. Hanging his head, Johnny Patriot turns and walks backstage. Several members of the SHOOT Project staff rush down to ringside, many of them looking up at Mirage to make sure he's keeping his distance.
Eryk Masters: I… Dan Stein… Mirage…
Other Guy: Are you happy now? Are the fans happy now?
As the medical team assists Stein to his feet, Dan SHOVES a few of them off of him. The fans at ringside pat Stein on the back, but he angrily shoves their hands away. Trying to walk on his leg, Dan collapses back to the guardrail. Dan braces himself with the railing, REFUSING to look up into the ring at Mirage.
Eryk Masters: Stein is definitely not an angel, but what Mirage did tonight… that's just uncalled for.
The camera fades as Mirage stands in the middle of the ring, head held high, and chest out, watching as Stein uses the guardrail to drag himself to the back.
We cut backstage to the catering area, where World Heavyweight Champion, Maya Nakashima is standing at a table filled with all types of food. The crowd cheers LOUDLY for the champ. As he leans over to make a selection, the crowd begins to bood wildly as Jacob Mephisto steps into the scene. Mephisto casually leans one hand on the table as Maya looks up at him and glares.
Jacob raises his hands in a placating gesture.
Jacob Mephisto: I can't touch you, remember. Unless, you know, you want to provoke me? Come on, Maya. I know you want to take a shot at me. After all, I'm the bad guy, right?
Maya smirks at Mephisto and simply shakes his head, returning his gaze to the catering table.
Mephisto sighs heavily.
Jacob Mephisto: Looks like you're enjoying this a bit too much.
Maya turns back to Mephisto, who cocks his head to the side ever so slightly. Maya opens his mouth to speak.
BUT HE'S CLOBBERED FROM BEHIND! Mephisto jumps away from the attack quickly, careful not to touch Maya.
The camera zooms out and we see Laura Seton standing over Maya. Jacob gives her a light nod and simply picks up an apple from the table. He bites into the apple as Laura drops down and begins to HAMMER into Maya with rights and lefts. She gets to her feet and begins to stomp away at the World Heavyweight Champion. Laura quickly turns the catering table over on Maya and gives it an extra stomp for good measure before backing away slightly.
Mephisto swallows the piece of apple he is chewing on and crouches down next to a barely concious Maya, careful not to touch him. He sighs lightly.
Jacob Mephisto: Remember Maya, I gave my word. I said wouldn't lay a finger on you. And I haven't. I can't control the actions of others who may not like you.
Mephisto smiles deviously.
Jacob Mephisto: Enjoy your reign as champion, little one… while it lasts.
The sounds of feet hitting the ground approaches rapidly. Mephisto looks up at Laura.
Jacob Mephisto: I think you have a match to get to.
Laura and Jacob nod to one another before quickly leaving the scene in opposite directions. And we cut away with a shot of a prone Maya Nakashima.
The lights dim and change to a purple/pinkish hue.
Ohhh, oh-oh-oh-ohhhh, o-o-o-o-o-ohhhh
I'll get him hot, show him what I got…
BOOM!
Purple pyro goes off at the top of the entrance ramp in time with the ensuing beat of Lady Gaga's "Poker Face" before the lights return to normal. In the smoke of the fireworks is Laura Seton, being met with an enormous amount of booing and other verbal abuse. She stands in her standard shiny black leather sleeveless top and matching pants to go with nearly knee-high black boots.
Standing in the smoke, her head is down, eyes closed, as if in deep thought.
Can't read my
Can't read my
No he can't read my poker face…
She's got me like nobody
Her eyes open and her head lifts. She stares at the ring, a harsh look at no one in particular.
Can't read my
Can't read my
No…
She takes a deep breath before stepping forward and slowly walks down the ramp and aisleway leading to the ring.
Samantha Coil: The following contest is scheduled for one fall! Introducing first… from Oshkosh, Wisconsin… the one known as Twenty Minutes of Terror… Lauraaaa… SETON!
Eryk Masters: ELITE was the biggest night of her career, but not her crowning achievement. She'll be looking to take that out on her heated rival here tonight, Lunatikk Crippler.
Other Guy: Her demeanor tells you all you need to know. She's gonna wanna finish this. She's not planning to lose here tonight.
She stops at the end of the aisle and keeps her glare towards the two men in the ring. She pulls her hair back, utilizing the hair tie around her right wrist. She does her best to keep her cool as she dives into the ring and holds her spot in the closest corner as her music dies down.
Samantha Coil: And now, introducing her opponent…
A soft, pulsing sound begins to reverberate throughout the arena. The fans begin buzzing, not knowing who's coming out next. The pulse turns into a loud vibration, as yet another wave of buzzing hits the crowd.
The sound stops.
A green light emanates from somewhere within the crowd.
A shadow steps forward.
And then a familiar song begins to play over the speakers, and the crowd begins cheering like mad.
"Yeah I get it
You're an outcast
Always under attack
Always coming in last
Bringing up the past
No one owes you anything
I think You need a shotgun blast
A kick in the ass
So paranoid
WATCH YOUR BACK"
"Sound of Madness" continues to play and the lights come back up, showing Lunatikk Crippler, "The Whole Fucked Up Show" himself, standing where the green light was coming from, deep into the crowd of the SHOOT Project faithful, all trying to get a piece of him. Crippler begins to wade his way through the sea of humanity, his eyes locked on the ring. More specifically, locked upon Laura Seton.
Eryk Masters: At ELITE, Laura Seton pinned Lunatikk Crippler. That has GOT to be eating away at the back of Crippler's mind right now.
Other Guy: That's okay. He lost his mind years ago.
Samantha Coil: He hails from South Bend, Indiana, and weighs in at two hundred and thirty-eight pounds, he is a former Sin City Champion and the 2011 Sin City Championship Series Winner! Here is "The Whole Fucked Up Show" LUUUNATIIIK CRRRRRIIIIIIPLEEEEERRR!!!
Crippler hops the guardrail, perching himself on the announce table, stretching his arms out wide, screaming to the crowd, who scream back at him. He stares, face expressionless now, hiding his emotion, pointing directly at Seton. Crippler slides into the ring, eager to get this underway.
The bell rings and the two lock up, with Seton quickly turning the collar and elbow tie up into a hammerlock. Crippler winces in pain, causing Seton to play with a grin on her face. Just as fast as the grin appears, it's wiped away as Crippler drops down, hooking Laura's legs with a drop toe hold, causing her to crash face first into the canvas! Before Laura can get her bearings, Crippler floats over into a front face lock.
Eryk Masters: Laura took her eye of the ball for just a split second, and Crippler has taken control in the early going!
Other Guy: Eye off the ball? For a moment there, she outwrestled the "best wrestler" in SHOOT, as he calls himself.
Laura tries to roll out of this, but Crippler hooks on, rolling with her, keeping the facelock hooked in.
Eryk Masters: A Gator Roll by Crippler is effective! He's waited a long time to get Laura Seton back in the ring, one on one, and he's not about to let go now.
Laura realizes Crippler's grip is just getting tighter the more she rolls, so she comes up with a new strategy. She gets her knees under her, and moves to lift herself off the ground. She's successful to getting to her feet, but she can't do much when she's being snapmared back to the ground! Crippler cocks back and fires a stiff kick that shakes Seton's spine, sending the shot echoing across the arena.
Other Guy: Dear lord, the sound of that hurt ME.
Laura is frozen in place, a look of pain etched upon her face, and Crippler takes the advantage. He takes a couple steps back and runs forward, leaping over Laura's head and rolling forward, grabbing a big handful of her hair, causing her neck to snap forward, and then whip back onto the canvas. Crippler quickly scurries into a cover!
One!
Tw-Laura kicks out! She rolls into the corner to try and break Crippler's momentum. He gets to his feet, stalking his prey. As Crippler gets nearer, Laura kicks him right in the knee. Crippler drops to a knee and Laura tries to ascend the turnbuckle. Crippler bounces back quickly, however, and grabs Seton, taking her down off the turnbuckles with a belly to belly suplex! The ring shakes, and Crippler hangs on for the cover!
One!
Two!
No! Laura kicks out!
Eryk Masters: A huge impact on that suplex almost spelled doom for Laura Seton early!
Crippler lifts Laura to her feet, but she quickly rakes the eyes! Crippler turns his back to try and clear her vision, giving Seton a moment of recuperation. The ref scolds her for going to the eyes, but she ignores him. The fans don't like it a bit as they give Laura Seton the business from outside the ring. She brushes it off and turns towards Crippler, who nearly takes her out of her boots with a Blood Drive! Unfortunately for him, his eyesight is still suffering and Laura is able to move away, and Crippler crashes face first into the middle turnbuckle! Crippler looks a bit dazed before crumpling to the canvas. Laura looks smug as she points to her head, assuring everyone her intelligence put that into motion.
Eryk Masters: A shot to the eyes and the moving out of the way does not take much intelligence. However, Laura seems to be in control now.
She bluntly kicks Crippler in the back of his head as he tries to get up, causing his face to get buried in turnbuckle once again before slumping to the canvas.
Other Guy: Nothing fancy about that one. But DAMN was it effective!
Laura pulls Crippler by his leg out of the corner and lays across his chest.
One!
Two!
Crippler rolls a shoulder up! Laura insists that was three, but the ref isn't buying it. She grabs Crippler by the beard and pulls him up, painfully, to his feet. Crippler is groggy but Laura hits the ropes. She stops, casually in front of Crippler and drops down into the Splits, following up with a HUGE right to the jaw, nearly coldcocking Lunatikk Crippler! Crippler grasps at his face, dropping to one knee. Laura wastes no time in getting behind Crippler, dropping him with the Gold Medal DDT!
One!
Two!
Crippler kicks out! Laura looks at the ref and lets out a "REALLY?"
Eryk Masters: Laura Seton starting to show signs of frustration.
Other Guy: I agree! That ref has to learn to count better to fit other people's needs, other than his own.
Eryk Masters: I'll tell you later what is wrong with that statement, but the cracks in Laura's armor are starting to show.
Crippler looks far away right now, as Laura leans over and grabs his hair, pulling him to his feet. Crippler fires off an elbow into the gut of Laura Seton, doubling her over, and sending a loud ripple of cheers through the crowd! He fires a second one and Laura backs off.
Eryk Masters: Crippler starting to mount an offense here!
Crippler bounces off the ropes, and runs right into a BEAUTIFUL dropkick, right to the face, dropping Crippler like a stone.
Other Guy: Aaaaaaand it's gone.
Laura massages her ribs and then rolls into the cover.
One!
Two!
Crippler manages to get a shoulder up!
Eryk Masters: Say what you want about her attitude, but Laura Seton is doing everything she can to win here tonight!
Laura slaps Crippler across the face, causing a hush throughout the crowd. She throws her head back and laughs. Crippler tries to get up, but Laura grabs another handful of hair and THROWS Crippler back to the canvas! The crowd, once cheering to back Crippler, once again showers venom upon Laura Seton. She ignores it, going back to work on her rival. She drops an elbow right into the back of Crippler, and he audibly cries out in pain as the point of her elbow is driven into the tender area between his shoulder blades. She hooks one of Crippler's arms between her legs, and the other under her arms and pulls back, hooking in a painful submission hold.
Other Guy: This is it! Crippler is about to do what he does best: Tap out when the game's on the line!
Eryk Masters: Crippler's struggling, but Laura has this hold locked in tight and doesn't look to want to let go.
Crippler's teeth are gritted. So are Laura's, but hers is in effort in inflicting as much pain as possible on Lunatikk Crippler. Laura yells out in the heat of the moment.
Laura Seton: TAP! TAP OUT, YOU PUNK!
Eryk Masters: How's she expect him to do that when both his arms are trapped?
Other Guy: She wants Crippler to work hard to submit here, E. Put out his best effort to hand Laura this victory!
Crippler is swinging his legs freely, trying to come in contact with the ropes. Slowly, he begins to turn Laura's body, painfully, and Laura starts to look a bit shocked, but she keeps the hold locked in. Crippler's head is starting to droop, and his legs are slowing. Laura rocks back and forth, putting more pressure on this submission hold. The referee leans in to check on Crippler, who feebly shakes his head no. The fans are on their feet, clapping in unison, trying to will Crippler on, and it seems to be working!
Crippler begins to struggle more and more against the hold of Laura Seton, until his legs grow wild! He kicks off the canvas, and ends up face down on the mat while Laura still has the hold partially locked in. Crippler rolls in place, switching the hold from a submission to a pin with Laura's shoulders down!
One!
Two!
Laura releases the hold to escape the pin! She's none too happy about it, and it shows. She slaps the mat, forgetting her cool, and showing all signs of reaching the peak of her frustration.
Eryk Masters: Laura is hot now, OG. Her frustration is going to get the better of her!
Crippler is slowly getting to his feet, just in time to catch a roundhouse right to the ribs! Crippler doubles over, and Laura runs the ropes. She leaps high, looking for the Full Court Press, but Crippler SUDDENLY counters with a huge European uppercut! Laura shoots backwards and hits the canvas, motionless! Crippler collapses…but right on top of Laura Seton!
One!
Two!
Th-Laura kicks out!
Eryk Masters:, Both Soldiers, giving it their all for the crowd here tonight.
Other Guy: Laura's still ahead on points. Don't forget that.
Both Laura and Crippler are on the mat, but are trying to get to their feet.
One!
Two! Crippler is crawling towards the turnbuckles.
THREE!
FOUR!
FIVE! Laura gets to the opposite corner as Crippler begins to pull himself up.
SIX! Laura is up and the count is broken! Crippler is still struggling as Laura comes up from behind and grabs his head. She smashes his face into the buckle, but no! Crippler gets a foot up, blocking the blow! The crowd roars, and Crippler grabs Seton and turns the tables, slamming her head into the turnbuckles instead! The fans are going crazy as Crippler tries to get at Laura who is trying to get through the ropes to the ring apron. The ref steps in to break these two up, and Laura swings her foot HARD backwards!
Eryk Masters: A blatant low blow by Laura Seton! Disgusting!
Other Guy: It's called whatever she has to do to win, Eryk.
Crippler falls to the mat, clutching his jewels as Laura turns and rolls him up.
One!
Two! LAURA PUTS HER FEET ON THE MIDDLE ROPE!
THREE!
The bell rings, as Crippler is unable to break the pin! Laura slides out of the ring, a triumphant look on her face!
Samantha Coil: Here is your winner….LAURA. SETON!
Eryk Masters: A large amount of VILE SKULLDUGGERY against Lunatikk Crippler, and Laura gets the cheap win!
Other Guy: Cheap? Laura controlled that match!
Eryk Masters: But she couldn't put Crippler away! And…what's this?
Laura reaches under the ring and pulls out a small cooler. A fan in the front row is probably the loudest of Laura's detractors, which is saying something. She opens the cooler and pulls out a can of ice cold Pepsi.
Other Guy: It's not CHAMPAGNE, but a celebration is a celebration!
Laura goes to open the drink but Lunatikk Crippler slides out of the ring and is coming right at her! Laura looks a bit fearful and she turns and runs, that can of Pepsi moving back and forth with her hands as she runs from an irate and enraged Lunatikk Crippler! She slides into the ring, and then RIGHT BACK OUT as Crippler is still giving chase! Crippler follows her out, and PTHHHHHHHHHHHFSSSSSHHHH!
Laura Seton sprays her Pepsi right into the face of Lunatikk Crippler! Crippler tries to rub the delicious soda from his eyes, not seeing the au bautido kick aimed for his temple!
Eryk Masters: Angel's Fury! Crippler is down on the outside and I would NOT want to be in Laura's shoes when he gets up!
Other Guy: Yeah, because you'd look ridiculous in her dress heels.
Eryk Masters: And have a very pissed off Lunatikk Crippler breathing down my neck.
The lights in the arena go black. We then hear "Cry Little Sister" by Aiden coming over the PA system. The lights come back up in a red hue, all the audience can see is a man in a biker jacket with a hood over his head. He's wearing a pair of jeans and a pair of boots.
A last fire will rise behind those eyes
Black house will rock, blind boys don't lie
The man turns around and starts walking slowly towards the ring. He just moves past the sea of humanity in the Epicenter, almost methodically. He seems to be focused on Laura Seton. The belligerent one also keeps her eyes on him.
Immortal fear, that voice so clear
Through broken walls, that scream I hear
He leaps up on the apron and keeps his eyes focused on Laura. And then, he holds the ropes and flips himself over into the ring, standing on his feet. And his focus remains on her…
Cry, little sister – Thou shall not fall
Come, come to your brother – Thou shall not die
Unchain me, sister – Thou shall not fear
Love is with your brother – Thou shall not kill
Other Guy: This is just creepy, Eryk…
Eryk Masters: Whoever that person is, Laura looks like she may have some actual fear of who may be under that hood…
As the entrance dies down, we see the large man in the biker jacket standing in the ring. The hood doesn't give away much appearance to who it is. But the figure seems to be staring a hole through Laura Seton…
All of a sudden we see the man take a swing at her, but the punch misses as she ducks out of the way to the side. From this angle, she hops up and flips down the hood.
She takes a couple steps back, eyes open wide, mouth open just enough to show she's nearly in complete shock….
Eryk Masters: Holy shit… Is that?!!
Other Guy: THAT'S JAIME ALEJANDRO!
We see the spiked graying hair on the head of Jaime Alejandro, who's angrily staring at her. The eye patch is firmly tied over his right eye. He seems almost ready to kill his former love. You can hear him yelling…
Jaime Alejandro: MISS ME, YOU PSYCHOTIC BITCH?!!
Eryk Masters: I don't think this is going to end well for Seton!
The shock quickly turns to horror as she steps back far enough so she's now against the ropes.
Eryk Masters: Outta room!
Jaime grabs her by her hair and pulls back hard.
Jaime Alejandro: ONE YEAR! ONE FUCKING YEAR! YOU PUT ME THROUGH ONE GOD DAMN YEAR OF HELL!
She does her best to overcome the moment's horror emotion and a look of anger begins forming. She does her best to clench her fists, slowly raising her right.
Other Guy: One year since we've seen that man in the Epicenter, and all he has on his mind is destroying that very woman in his clutches…
Eryk Masters: We've seen Alejandro at his angriest, and this is beyond angry, it seems to be pure hatred.
She violently shakes her head a number of times, trying to free herself from his grasp; or at least get him to let go.
Other Guy: Laura… You're just trapped. I don't know how to tell you this, but Isaac calls himself the Pale Rider. You get to deal with the Horseman of War. And he's not in a forgiving mood.
Jaime moves his face closer to hers…
Eryk Masters: I don't know what he's doing, OG…
Other Guy: Probably gonna tell her she's as good as dead…
If only Other Guy knew… Jaime moves closer and plants a nice deep kiss on Laura's mouth.
You can almost hear a collective "Huh!?" from the crowd as Jaime releases the liplock. Though still on the protective side and is thus trying to hide it, but an ever-so-small smirk begins forming upon Laura.
Other Guy: The hell…
Eryk Masters: Love is strange, OG…
Jaime lets go of Laura's hair and backs away… The crowd doesn't know what the hell is going on. He keeps his eyes on Laura, making sure she doesn't do anything too cross. The crowd begins booing at a ridiculous level as that small smirk becomes a full one, borderline cocky.
Other Guy: She nearly ended his life one year ago. What's going on here, Eryk?!! I mean… What's going through his head?
Eryk Masters: Maybe she did do some long term damage to him?
Jaime keeps his eyes on Laura and pulls himself backward into the ropes and rolls himself over them skillfully. From here, he walks down the ramp slowly, not even looking back in the ring at her. The crowd is booing at the bitch in the ring, as Jaime pulls the hood back over his head. He doesn't even look towards the sea of humanity.
Eryk Masters: This is getting stranger and stranger.
Other Guy: Alejandro has always been a mystery, Eryk, but he's more dangerous now than when we knew what he was doing…
For the third time this evening, the scene cuts to static. After a few seconds of flickering, the scene fades to the skyline of Tokyo, Japan, coming to rest on Avalon. The booming voice returns to our ears.
The SHOOT Project was born in Japan. And now, through the Global Expansion Initiative… the SHOOT Project returns to it's homeland.
We cut to the interior of Avalon.
Sean "OutKast" Kygon has staked his claim and expanded his brand. The SHOOT Project banner has been raised once again in the land of the Rising Sun as OutKast presents…
The SHOOT Project brand… has come home.
The screen goes to static…and as it fades and the picture comes into focus, the cameraman is backstage in one of the maintenance areas. Angel Thorne is on the floor, knees pulled up to her chest, head bowed. She sits motionless and silent as she waits for the right moment.
They told me it couldn't be done. That I was too inexperienced. Too raw. Nobody gave me a chance. Not against the Alpha Female. Not against Tanya Black of all people. We heard the whispers. Tanya's gonna kill this newcomer. She's bitten off way more than she can possibly chew.
They said I was a fool to agree to fight her on her terms, in her match.
But what do they know?
Her hands slowly clench into tight fists.
I went out there, into that ring, knowing exactly what lay ahead of me. I knew it would be brutal, it would be violent, it would be bloody. I took so much punishment, so much pain, so much agony.
She pauses for a moment.
And I loved every second of it. I relished it. I embraced it. I welcomed it. I did the one thing nobody else dared to do. I made friends with the pain. Just like I spent so many years doing in Starkmoor. When it's all you know, it becomes second nature.
Tanya didn't realize that. Poor girl. She couldn't have known that with every blow, every strike, that she wasn't making me weaker. She was making me stronger. She was feeding the very fire that she tried so hard to extinguish.
She took me to new thresholds of pain. Even on my worst days in Starkmoor, I had never been beaten down quite as much as I experienced inside that ring against Tanya Black. And to that, I have only one thing to say.
Tanya Black…
She looks up at the camera and a grin crosses her green-tinted lips.
I thank you. You flipped the switch. The way you pounded me, the way you relentlessly did everything you could to keep me down… you opened my eyes. You showed me the reality of the situation, of the culture that I am, either by my own design or someone else's, now a part of.
And in doing so, you showed me something else.
That I belong here. That this is what I was meant to be.
You opened Pandora's Box, Tanya. You woke up the beast within- the animal that the white coats spent over a decade trying to put to sleep. I really hope you enjoyed your play time with the animal, Tanya.
Because now it's awake… and it's not ready to go back to its slumber yet. You gave it the first taste of blood it's had in so long. Now it wants more. It wants more pain. More blood. More violence.
Nobody… is… safe.
She drops her head and begins to chuckle, slowly turning it into a maniacal laugh as the camera cuts away.
Cut to the ring, where Samantha Coil is all too ready.
Samantha Coil: The following contest is scheduled for one fall, and is for the RULE OF SURRENDER CHAMPIONSHIP!!!
Last Remaining Pinnacle's "They Are Lost" cues up over the PA system and Thomas Manchester Black slowly stalks his way out from behind the curtain, his head lowered and face obscured by the hood of his sweatshirt, completely ignoring the boos from all corners of the Epicenter.
Samantha Coil: Introducing first, weighing in tonight at 245 pounds and standing at 6 feet, 5 inches tall, he hails from Charlotte, North Carolina, and is the FORMER Rule of Surrender champion…
TMB stalks down the ramp, shadow boxing a bit as he does so, and then rolls into the ring and pulls himself to his feet, stretching out his right arm a bit.
Eryk Masters: It looks like TMB's arm is still bothering him a bit from ELITE.
Other Guy: Indeed it does.
Samantha Coil: …THOMASSS…MANNNNCHESTERRRRR…BLAAAAAAAACK!!!
"They Are Lost" drowns out as Metallica's "For Whom the Bell Tolls" cues up, and Dave Marz bursts from behind the curtain.
Fans: MARZ! MARZ! MARZ! MARZ!
Other Guy: These folks are firmly in Marz's corner again tonight.
Samantha Coil: Introducing next, he weighs in tonight at 265 pounds and stands at 5 feet, 11 inches tall…
Marz hides a limp in his right leg and then hops on it a bit, his eyes never once leaving TMB, and he casually slaps a few hands as he walks down the ramp, the RoS title proudly over his shoulder.
Samantha Coil: Hailing from Ozone Park, New York, he is the current Rule of Surrender champion…
Marz pushes up onto the apron, holding the RoS belt high over his head before stepping through the ropes.
Samantha Coil: …DAAAAAAAAAVE MAAAARRRRRRRRRZZZZ!!!!
"For Whom the Bell Tolls" dies down as referee Willie Dean checks both men out and they shed their entrance gear. Marz hands the RoS title over to Dean, who shows it to both TMB and then the crowd, and he hands it off to the timekeeper before the bell.
Eryk Masters: Neither man looks too willing to make that first mistake tonight.
Other Guy: After what they put each other through at ELITE? I'm not in the least bit surprised.
Both men take defensive stances, circling each other, and slowly make their way towards one another.
Eryk Masters: A much slower pace tonight, neither man wanting to make the first mistake…
They go for a knuckle lock, and TMB shoots in at Marz's right leg for a takedown, but Marz lands a shot to the back of TMB's head and backs away. TMB jumps back up, and the two quickly exchange rights and lefts before TMB lands a surprise haymaker that sends Marz into the ropes. TMB backs up with pride, Marz rubs his cheek, and the two circle again.
Other Guy: Thomas Manchester Black just told Dave Marz that he's going for the kill tonight, as soon as possible.
Eryk Masters: And Dave Marz doesn't seem too shook up by it as they get ready to go at it again…
Knuckle lock, TMB shoots back in after Marz's leg, but Marz quickly rolls through with an inside cradle before trying a kimura. TMB breaks free looks for an Anaconda Vise…
Eryk Masters: Wake 2 Nightmare! He's looking for it already…NO!
Marz brings his knee into TMB's head, knocking him off, and the two stand, but Marz hits a running knee to TMB's chest that sends him to the floor.
Eryk Masters: Dave Marz has come to fight!
Other Guy: TMB hasn't?
TMB pulls himself to his feet and walks around a little bit as Willie Dean orders him back into the ring.
TMB: Son of a bitch…why don't you come out here, asshole? Huh? Right here!
Dean starts the count (1! 2! 3!), Marz hits the ropes…
Eryk Masters: TOPE SUICIDA BY DAVE MARZ…!
Other Guy: BUT IT'S NO GOOD!!
…TMB catches Marz mid-air and throws him back-first into the barricade, nearly sending Marz into the crowd.
Fans: HOLY SHIT! HOLY SHIT!
Their chants turn to boos as TMB pulls Marz up to his feet, peppering in some shots, and rolls him onto the apron.
Eryk Masters: Dave Marz is lucky he's not crippled!
Other Guy: And TMB is lucky that Marz took that risk in the first place!
TMB rolls in and reaches through the ropes, bringing Marz into the ring with a HARD Hanging DDT.
Other Guy: Did you HEAR that?!
TMB looks at the crowd with a sadistic smile as Marz struggles to crawl, and then brings Marz up for a pendulum backbreaker. The fans boo TMB as he drops a pair of quick elbows into Marz's back, shaking his arm after doing so.
Other Guy: It looks like TMB may have aggravated his own arm after that one.
TMB hits one with his left arm, a pair of knees, and then stomps on Marz's back before hooking on a Bow and Arrow.
Eryk Masters: It wouldn't surprise me in the least to see Marz tap out right now, given that he very well could have a back injury that's only being exacerbated by TMB right now.
Other Guy: Something tells me that tapping out isn't what Marz plans on doing any time soon, at least not with his rope breaks still on the table.
Marz looks up and sees the bottom rope, quickly taking hold of it.
Willie Dean: Break it up, he's on the ropes! 1! 2!
TMB releases and Dean holds him back before checking on Marz.
Samantha Coil: Dave Marz has used his first rope break, and he has two remaining!
Some boos at the announcement as TMB goes back on the attack, stomping away on Marz's back. Marz struggles but pulls himself up in the corner, and TMB charges in, but Marz gets a boot up…which TMB catches. TMB shakes his head and pulls Marz to the center of the ring but Marz nails him with an enzugiri.
Eryk Masters: It looks like Marz is already catching his second wind!
Dave goes to the apron to catch his breath, holding his back, and drags himself to his feet. TMB rises and charges in for a lariat, but Marz catches his arm and drops down, stun gunning it over the top rope. Marz slides into the ring as TMB punches his bicep to get some feeling back in. TMB sees and charges in for a Yakuza Kick, but Marz hooks his arm and nails an armbreaker, quickly locking on a short arm scissor.
Other Guy: He's come back from worse, ladies and gentlemen, so it should be no surprise at all that Dave Marz is still in this one.
TMB struggles and rolls forward, allowing Marz to try for the Bone of Contention to a MONSTROUS pop.
Eryk Masters: He's looking for it, he's looking for it…!
Other Guy: IT'S LOCKED IN!!
Dean asks TMB if he submits before he gets his foot on the bottom rope. Dean sees it and breaks the hold.
Samantha Coil: Thomas Manchester Black has used his first rope break, leaving him with two remaining!
POP! Marz stands, holding his back, and stomps on TMB's right arm twice before dropping an elbow on it. He brings TMB to his feet and twists his arm, popping a pair of European uppercuts into his tricep…
Eryk Masters: Marz now working over the arm and the shoulder itself…
Other Guy: Smart, smart move by the Rule of Surrender champion.
…and tries the Bone of Contention again (POP!), but TMB spins out and sends him down with a short-arm clothesline, clutching at his arm after doing so, before quickly going for the Death Row Stretch…
Other Guy: Death Row Stretch!!
Eryk Masters: But his arm's giving out!
…his arm gives out, and he swiftly locks Marz in a Triangle Choke. Marz reaches out for the ropes but stops himself from grabbing them, holding his hand up from the mat, ready to tap.
Eryk Masters: It could be all over! He could be calling it now!
Other Guy: The rope's right there! Why doesn't he just grab it and break the hold?!
Eryk Masters: Then he'd lose a rope break!
Other Guy: He'd still have another left!
Marz tries to force himself out, but TMB cinches it tighter. Dean checks the hold briefly, and TMB pushes Marz's arm onto the bottom rope, alerting Dean after. Dean calls for the rope break and TMB obliges, crawling away with a satisfied grin as the crowd boos.
Eryk Masters: Are you serious?! TMB placed Marz's hand on the ropes!
Other Guy: Hey, it's a strategy, Eryk.
Samantha Coil: Dave Marz has used his second allotted rope break, and now only has one remaining!
The crowd BOOS as TMB goes for another Triangle Choke, but Marz rolls to the floor, dragging TMB with him. TMB refuses to let go, so Marz deadlifts him swings him arm-first into the barricade, forcing TMB to break it. Marz clutches at his back and crawls away, screaming behind clenched teeth, and TMB clenches his arm.
Other Guy: I'm really amazed at the fact that Marz is still going in this one, let alone that he was in it enough to keep focusing on TMB's arm.
Both men slowly stand pulling on the barricade and start throwing shot after shot at each other. Marz UNLOADS on TMB, knocking the former RoS champion loopy with each shot, but TMB catches a knee and hits the Tarheel Suplex.
Eryk Masters: Oh god…did you HEAR that impact?!
Other Guy: I did, and it made me want to throw up.
TMB gets up, cradling his arm, and then brings Marz up and rolls him in. TMB follows and whips Marz into the ropes, catching him for a Black Hole Slam…
Eryk Masters: Wake 2 Nightmare number two…
Other Guy: NOPE!
…but Marz crucifixes him down and then goes for the Bone of Contention on the mat.
Fans: TAP! TAP! TAP! TAP!
TMB scrambles free and both men trade fists and elbows as they rise to their feet.
Other Guys: Now THIS is a FIGHT!
TMB nails a few choice elbows and rising knee strike, sending Marz down to a knee, and then hits the ropes, looking for the Chin Check. Marz surprises TMB with a lariat of his own to TMB's arm before dropping him with a half nelson suplex, floating over, and then locking on the crossface chickenwing.
Eryk Masters: BONE OF CONTENTION!!! HE'S LOCKED IT ON IN THE MIDDLE OF THE RING!!
TMB struggles and claws, dragging the both of them closer to the ropes, but Marz rolls over, putting himself between TMB and the ropes, and TMB resists…
…BUT IS FORCED TO TAP OUT!! Dean calls for the Bell as Marz breaks the hold, rolling away and sitting up as Dean gets the Rule of Surrender title from the timekeeper.
Samantha Coil: Your winner of the match, and STILLLLL…
The fans let out a LOUD pop.
Samantha Coil: …Rule of Surrender champion, DAAAAAAAVE MARRRRRZZZZZZ!!!!
Dean hands the title to Marz and holds his arm up in victory as TMB pulls himself into a corner, clutching at his arm. Marz rolls out of the ring and slaps a few hands as he holds the belt up, limping up the ramp and holding his back with Willie Dean following shortly after.
Eryk Masters: And Dave Marz is STILL the Rule of Surrender champion, folks, giving us another hard-fought win in a rematch from ELITE Day One.
The music cuts abruptly as a familiar voice comes over…
Corey Lazarus: Tommy, Tommy, Tommy…
Corey walks out from behind the curtain, surprised at the positive reaction he gets, and TMB leans against the ropes, tired but ready to fight again.
Corey Lazarus: You know, you've said a lot of thing over the past couple of weeks, and all I've been able to do – besides spend some time in the hospital and throw the largest Halloween party Las Vegas has ever seen at LV-138, of course – is listen to the jibber-jabber that you've been spewing towards me, foo'.
Corey slowly strolls down the ramp a little bit before sitting down, brushing his hair out of his face. TMB looks ready to exit the ring and attack, so Corey holds up a hand.
Corey Lazarus: Whoa, whoa, whoa, whoa, Tommy Boy, you need to calm down. See, I didn't come out here looking for a fight, necessarily, but rather to just give you a front row seat as I offer my apologies and condolences for a few things as they pertain to you. First of all, I'd like to apologize for re-entering your life and taking your concentration off of Dave Marz at ELITE, but you can probably blame J-Dubs and the rest of the powers that be just as hard as you can blame the L-A-Z for that one, babe, since our dressing rooms just happened to be down the same hall and, well, I just needed to go for a jog. I'd also like to say I'm sorry that you hold me in such a high regard that something as trivial as a brief conversation could cloud your mind and cause you to produce such pedantic miasma as you have.
TMB backs away from the ropes and begs Corey to enter the ring, and Lazarus stands up, dusting off his jeans.
Corey Lazarus: Hold up, slick, hold up, because there's a couple of other things I need to get off of my chest, and I need to do it now because there can't be any sort of discrepancy as to whether or not you heard them.
Lazarus takes a few steps and smirks.
Corey Lazarus: I want to offer my apologies for what happened between us a year ago, Tommy, specifically the part where I, of course, won. Not only the rubber match between as the the historic hundredth edition of Redemption, because matches can really come and go, but also on a very moral ground, as I asked you to do something and you've actually done it quite well.
TMB raises an eyebrow and Corey chuckles.
Corey Lazarus: I asked you to help yourself…and to help me help you help yourself…and other variations primarily done for comedic purpose, but I'm very, very proud of you, Tommy. Since our paths last crossed, you've gone on to hold a few pieces of gold that I haven't, and one would think that this would satiate your hunger, but the fact always remained that you were still nowhere near my level, and I, Tommy, am sorry for that. You've been working hard to be your own man, proving even in defeat that you are certainly among the toughest of the SHOOT Soldiers, and I'll even go so far as to say that you deserved more attention than I have, but it's a cruel world, tiger.
He adjusts his eye patch, shaking his head.
Corey Lazarus: Eye for an eye and all, right? So, I'm really quite sorry that you feel so outclassed by my mere existence, and now have to rampage about like a certain contemptuous ex-wife I know of, your jealousy and closet admiration forcing you to outbursts of violence against, and I may be using this word a bit too loose for some tastes, the innocent.
Corey walks down the rest of the ramp and up the ring steps, placing one foot through the ropes.
Corey Lazarus: Oh, and one more thing, Tommy. I also wanted to give you a pre-emptive apology, sport, because what I really came out here to do was…
He steps all the way in, but stands near the ropes, his blind side to TMB entirely. Beat. Breath. Trademark devilish grin.
Corey Lazarus: …to give you your fucking receipt…
Eryk Masters: Here we go!
Lazarus throws the microphone into TMB's face and unloads with elbows and fists, rocking the "Queen City Hitman" back into the ropes, barely allowing TMB to even get his hands up in defense.
Other Guy: Of course this is why Corey came out here tonight! Old habits die hard!
Corey whips TMB across the ring and into the corner, quickly following in with a Busaiku knee to his face.
Eryk Masters: Reel to Reel! He's got him hooked for the Box Office Bomb…!
Corey lifts TMB up, but Black manages to shove himself out and bail to the floor, backing up the ramp with a…smile on his face…?
Other Guy: Did…did TMB want this?
Corey seems perturbed by it as well, leaning against the ropes and calling for TMB to re-enter the ring, but Black just continues smiling as he backs up the ramp.
Be sure to catch High Octane Wrestling's Monday Night Mayhem LIVE on HOTv!
"And Your World Will Burn" by Cliff Lin hits over the PA system. Jester Smiles emerges from the back, glaring at the ring and walking briskly, making no notice of the raucous choir of boos emanating from the audience.
Other Guy: Jester Smiles is making his way to the ring now. He looks…well, about has unhappy as he always looks as of late.
Eryk Masters: I'm kinda hoping he is here to give answers to what happened at Day 2 of Elite. For those unaware, Jester Smiles assisted Donovan King in breaking Sammy Rochester's leg. Reports have come back that Sammy Rochester's leg is beyond repair and that it's probable…he will never wrestle again. But even stranger, after assisting his supposed 'friend', Jester Smiles laid out Donovan King and almost ended his career as well.
Jester leaps onto the apron and jumps over the top rope. He motions for a microphone to be brought to him. He yanks it from the hand of the attendant, rather rudely, and takes to the center of the ring. He continues to ignore the boos and jeers from the crowd, rather staring coldly at the entrance ramp. Finally he puts the microphone to his lips.
Jester Smiles: It's kinda funny, you know?
The crowd doesn't find anything funny. They just boo.
Jester Smiles: You all would were happy to…to cheer me a few weeks ago. At Day 2 of Elite, after Donovan King beat Sammy Rochester, and before Sammy Rochester could take his revenge on King, I put a chair to the back of that monster's head and…and you guys went nuts! And when King and I attacked his leg, you cheered like mad men. And then, when I went to the top rope, jumped onto the steel chair, and SHATTERED Sammy's knee cap, you guys…you guys were like wild animals being fed filet mignon.
I ended the monster. Sure, I had help, but I ended Sammy Rochester and his reign of terror. I guess it's only fair, right? I mean, I did bring him back.
More boos. Louder boos.
Jester Smiles: I guess…I guess you are booing because…oh yeah, because I beat up Donovan King too, didn't I? Sucker punched him real good. Well, sucker kicked more so. You get it.
Other Guy: He's proud of a sucker punch?
Jester removes the mic from his lips, looking down at the mat and smiling a sad smile. The crowd continues its boos, not that they ever stopped.
Jester Smiles: So, why did I do that? Why did I attack King after saving him? And why didn't I finish the job? Why didn't I drop his head on the chair and give him permanent brain damage?
The first part is easy. Donovan, I know you are back there. I'm surprised you aren't already out here. I did that because…
Because I know, Donovan. I know about you and…and her.
The crowd silences, not exactly sure what he's talking about.
Jester Smiles: Ah, I have your curiosity. You see, I had a…a girlfriend. I loved her. I loved her a lot. But I pushed her away. I pushed her away because…well…for fuck's sake, look at me? Would you want to keep someone you love near a man like me?
I'd hoped that one day I'd figure out why I was being…being this way. You know, why I was being this asshole, this…this villain. And then, then I'd stop, you know? Once I figured it all out, I'd stop being the douchebag. Probably retire from wrestling and try to live off what celebrity I had. I'd be good to her.
But it took too long and…and she decided to leave me. I can't really be a boyfriend if I'm never around, can I? And I was heartbroken, sure. It hurt. Still does. But I understood. I don't…I don't blame her for her decision.
Hell, I totally get it. Not to get to Disney, but…but who could ever love a beast?
Jester sorta snickers.
Jester Smiles: Now, her finding new love, that doesn't bother me. What bothers me is that the man who called me a friend, the man who said he had my back no matter what, and the man who CONVINCED ME to betray everything I stood for…that man swooped in.
How long, Donovan? How long have you wanted her? How long have you been waiting to have her?
STEP INTO A WORLD
The fans…LOSE it.
WHERE THERE'S NO ONE LEFT
BUT THE VERY BEST
NO MC CAN TEST
"Step into a World" by KRS-One kicks in as out from the back steps DONOVAN KING. King is dressed in an unbuttoned green dress shirt and a black undershirt with matching black slacks and shoes. His sleeves are rolled up. He walks down the entrance ramp and steps into the ring. He doesn't attack, he merely stands there, microphone in hand. After a few moments, "Step into a World" dies down, as do the cheers.
Donovan King: Eric…there's so much…I need to say. So much I need to get off my chest. It's just…
He grits his teeth.
Donovan King: …I ain't in the mood fuh talkin'.
King SPEARS Jester to the mat and the two begin to trade blows! The fans are loving it as Jester claws at King's eyes and King has Jester by his head, slamming it over and over into the mat! The road agents SWARM the ring much to the chagrin of the fans in attendance and pull the two of them off of one another! Jester shoves them off of him and rolls from the ring. He glares at King, who returns the hateful glare. "Step into a World" kicks in once again as the fans are popping BIG at the sight of these two longtime friends turned bitter foes!
Other Guy: Wait…so we still don't know King's side!
Eryk Masters: I guess that's a story for another day…but right now, King just wants a piece of Jester Smiles and he's willing to do whatever it takes to get that!
Jester is at the entrance ramp now, visibly shaking from his anger. King, in the ring, being restrained by some of the road agents, softens slowly at the sight of his old friend. He spits at the mat and turns away from Jester, unwilling to look at him.
The lights flicker out in the arena and titantron fills with green lines and static, sort of a matrix style. In the middle of the screen, a message pops up, bold and black as night.
Have you not figured it out yet? Here is your first clue.
The words fade away as the original code pops up in the middle of the screen.
R W P M L C A P Y X W Z M W Q K G R F
A couple of the letters start spinning like a slot machine, and the original black letters become red, to give the audience the first clue.
W P M L C A P Y X W Z M W Q K G F
The "R's" from the original message get turn into "T's", letting the code stick out for a while, faint sound of electronics in the background, and the words "COMING SOON" Appears on the screen before fading away.
The crowd is reeling from the jam packed and exciting night we've had so far. There's still one thing left. Samantha Coil steps into the ring and the SHOOT Nation cheers.
Samantha Coil: Ladies and gentlemen, the following contest is scheduled for one fall and is the main event of the evening!
Lights go out. One pink and one yellow spotlight hit two mirror balls hanging just above the Jumbotron as the PA system roars:
"TONIGHT WE'RE GOING HAR-HAR-HAR-HAR-HARD!"
The Epicenter erupts as Loco Martinez bounds out into the Epicenter as Ke$ha's "We R Who We R" blasts through the arena. Loco bobs to the music as he makes his way to the ring.
Samantha Coil: Introducing first! From Philadelphia, Pennsylvania and weighing in at two hundred and twenty-two pounds. He is the 2013 Master of the Mat! Here is LLLOOOOOCOOOOOO MAAAARRRTIIIIINEEEEZZZ!!!
Eryk Masters: He was one of the final two in the Primus.
Other Guy: He survived six of SHOOT's ELITE, but unfortunately for Loco Martinez he had seven opponents!
Eryk Masters: It'll be interesting to see how the Freakshow bounces back. He hasn't tasted a lot of disappointment since returning to SHOOT.
Other Guy: And he has quite the test tonight!
Loco hops up onto the apron and rolls backwards over the top rope into the ring. He hops up as flash bulbs pop. He heads to his corner as the music fades.
Samantha Coil: And, HIS opponent!
The lights in the Epicenter die out, bathing the SHOOT Nation in total darkness. The SHOOTtron flickers to life with the image of a man holding his daughter. He is surrounded by darkness, save for where the man is standing with his daughter. Scabbed, rotting hands reach towards the man from the darkness, trying to rip his daughter from his grasp. The man's eyes narrow and he steps into the darkness. Gutteral and primal screams ring out from the darkness, as the opening of "You've Seen the Butcher" begins to play. After a few seconds, the man steps back into the light covered in blood, still cradling his daughter. The light where the man is standing expands to the rest of the scene, revealing a room covered in limbs and blood. Against one wall, smeared in crimson blood, is one single, solitary word…
SCAR
The song kicks into full gear and the lights in the arena flare to their brightest for a split second before plunging the Epicenter back into darkness, save for a lone spotlight on the entrance ramp. Standing in that spotlight, glaring down at the ring, is Project: SCAR's Sociopath Pioneer, Kenji Yamada. The crowd HURLS down boos as Kenji stalks towards the ring.
Eryk Masters: Here is a man that has been very conflicted lately, OG. Or at least, it seems that way. But, Kenji Yamada claims that he's going to be a monster for the sake of Flay Rios.
Other Guy: You almost want to pity the man, until you realize that he CREATED Project: SCAR. At the same time, there's no doubt that Kenji Yamada is one hell of a competitor.
Samantha Coil: Representing Project: SCAR, weighing in at two hundred and twenty pounds, here is KENJIII YAAAMAAAADAAAA!!!
Kenji continues to the ring, rolling in and getting to his feet as the lights come back on and the music dies. Tony Lorenzo looks to both men and calls for the bell!
Eryk Masters: Here. We. GO!
Kenji CHARGES across the ring with a snarl on his face, but Loco sidesteps just in time, causing Kenji to hit the turnbuckles! Kenji spins around wildly and Loco begins to send SNAPPING kicks to his legs. Kenji takes the kicks and SHOVES himself forward, CRACKING Loco with a headbutt, staggering "The Freakshow!
Kenji moves in a DRIVES a boot into Loco's stomach. He fires a clubbing right hand to the back of Loco's neck, dropping him to one knee. Kenji brings Loco to his feet, hooks him up and WHIPS him over with a snap suplex!
Eryk Masters: And Kenji is just starting off with a VICIOUS attack here!
Other Guy: He said he was going to be a monster for his daughter's sake, E. He's showing it here. But, Loco Martinez is more than game for this!
Kenji gets to his feet quickly, bringing Loco up with him. He Irish whips Loco into the corner and follows him in with a STIFF lariat. Kenji begins to send boot after boot into Loco's midsection before simply clamping his hand around Loco's throat, choking him in the corner, his opaque eyes filled with something like desperation. Tony Lorenzo is right there shouting for a break! He has no choice but to begin his count.
ONE!
TWO!
THREE!
FOUR!
Kenji releases the hold as Lorenzo admonishes him. "The Sociopath Pioneer" simply ignores the referee and moves back in, firing a right hand into Loco's jaw. He grabs a wrist and Irish whips Loco across the ring, BUT Loco reverses and sends Kenji to the buckles hard, causing him to stagger out of the corner slightly. Loco CHARGES forward and NAILS Kenji with a front dropkick to the face, dropping him to the canvas!
Loco gets back to his feet, but so does Kenji. Kenji LUNGES forward, but Loco ducks the lariat attempt and SNAPS off a few kicks to the legs. He grabs a wrist for an Irish whip, but Kenji reverses. Loco reverses again and DRAGS Kenji back in and SMASHES Kenji in the jaw with a short arm superkick and the crowd goes CRAZY!
Eryk Masters: OH. There's that short-arm superkick!
Other Guy: He's put PLENTY of people away with that!
Loco makes the cover and Tony Lorenzo is right there!
ONE!
TWO!
KENJI KICKS OUT!
Loco wastes no time getting to his feet. He steps to the outside and climbs to the top rope. Kenji rolls to his stomach and pushes himself to his feet. Loco LEAPS from the top with a high crossbody! BUT KENJI JUMPS into the air and NAILS Loco in the stomach with a dropkick! BOTH men hit the canvas hard as the crowd gasps!
Eryk Masters: What a match so far! That was one hell of a collision!
Other Guy: BOTH of these guys are looking to get back on the winning track here and they are gonna put it all on the line, E.
Kenji is the first to his feet and he moves towards Loco, who is clutching his midsection. Kenji brings him to his feet, steps back, and PISTONS a superkick into Loco's jaw! Loco hits the canvas hard and Kenji hits the ropes, coming off with a senton splash! Kenji gets back to his feet quickly and moves to Loco's feet. He wraps his legs up and turns him over into a Cloverleaf!
Eryk Masters: And look at that! Kenji's looking for a submission here!
Kenji WRENCHES back on the hold as Loco SCREAMS in pain. Tony Lorenzo is right there checking on Loco, but the 2013 Master of the Mat shakes his head in the negative as he digs down and starts to CRAWL towards the ropes, DRAGGING Kenji with him.
Other Guy: Look at the sheer resilience of Loco Martinez!
Loco reaches out and FINALLY hooks the bottom rope! Tony Lorenzo demands that Kenji release the hold, but Kenji simply snarls and wrenches back HARD! Lorenzo is forced to make his count!
ONE!
TWO!
THREE!
FOUR!
FI-KENJI RELEASES THE HOLD!
Eryk Masters: Oh, man. How long has it been since we've seen Kenji Yamada THIS vicious?
Other Guy: It HAS been a while, OG. But, remember, there's a REASON Kenji is unleashing the beast, so to speak.
Tony Lorenzo admonishes Kenji, but is met with an almost empty glare. Kenji turns back to Loco, who is pulling himself to his feet using the ropes. Kenji CHARGES forward, CLOBBERING Loco with a NASTY shining wizard to the back of the head! Loco crumples back to the canvas.
Kenji brings Loco back to his feet, DRAGGING him towards the nearest corner. He sets Loco up and LIFTS him for a powerbomb!
Eryk Masters: This could be bad for Loco!
Kenji RUNS forward looking LAUNCH Loco into the buckles, BUT LOCO SHOVES himself up and over, landing behind Kenji! Kenji hits the buckles chest first, HARD! Loco LEAPS up and connects with a PELE KICK!
Eryk Masters: AND KENJI GOES DOWN!
Other Guy: GOOOOAAAAALLLL!
Eryk Masters: Really?
Other Guy: What?
Loco scrambles to his feet and quickly climb onto the bottom rope. He hops off with a double stomp! He climbs the second turnbuckle and JUMPS down with another double stomp! He scales the top turnbuckle and LEAPS off, connecting with a THIRD double stomp! Loco covers!
ONE!
TWO!
THRE-KICKOUT!
Loco slaps the mat with a bit of frustration before getting back to his feet. Kenji barely moves and Loco looks from him to the turnbuckles. The crowd cheers loudly and Loco nods as he moves forward and scales to the top turnbuckle. He drops into a split!
Eryk Masters: HAPPINESS!
Other Guy: NO!
Kenji rolls forward, avoiding the split legged moonsault, but Loco lands on his feet. Kenji pulls himself to his feet, but turns around only to get caught up by Loco! Loco lifts and WHIPS Kenji up and over with a northern lights suplex! Loco scales the top turnbuckle again, poised to strike! Kenji staggers to his feet and Loco LEAPS from the top rope, hooking Kenji's head and DRIVING him into the canvas with a bulldog!
Eryk Masters: What a bulldog!
Loco makes the cover!
ONE!
TWO!
THREENO!
Kenji barely gets the shoulder up! Loco slaps the mat in more frustration before bringing Kenji to his feet. He Irish whips Kenji into the ropes, but Kenji reverses, sending Loco in! Kenji RUSHES forward and catches Loco, DRILLING him into the mat with a STO! Kenji covers!
ONE!
TWO!
THRE-NO! LOCO kicks out!
It's Kenji's turn to be frustrated. He JERKS Loco back to his feet and Irish whips him into the ropes. Loco LEAPS up, springboarding off the top turnbuckle and turning in mid air!
Other Guy: ZOMBIE KILL OF THE WEEK- NOOO!
Kenji ducks and rolls forward, avoiding the flying knee. Loco lands and rolls forward, continuing on and quickly scaling the closest turnbuckle to the top. He LEAPS from the top with a moonsault! Kenji turns around and Loco hooks his head on the way down!
Eryk Masters: THAT WARM FUZZY FEELING!
Other Guy: We haven't seen that from him in a LONG time!
Loco makes the cover!
ONE!
TWO!
THREE!!!
The crowd erupts with cheers as Ke$ha begins to play and Tony Lorenzo calls for the bell. Loco rolls out of the ring and Tony Lorenzo goes with him, raising his arms in victory.
Ladies and gentlemen, here is your winner, LLLLOOOOCOOOOO MAAAARTIIIINEEEZZZZ!
The crowd continues to cheer as Loco celebrates on his way back up the aisle. He pauses on the entrance stage, pumping his fists, though he is clearly tired. He heads to the back as the crowd continues to celebrate. Meanwhile, Kenji rolls out of the ring and begins to head back up the ramp.
Following the conclusion of the Loco Martinez match between he and Kenji Yamada, Loco has already retreated to the back and Kenji is half-way up the ramp when "WAR IS MY DESTINY" hits!
The crimson curtains get thrown to the side as ADRIAN CORAZON very gingerly walks out from the back, and the Baddest Man Alive is greeted with an EXTREMELY LOUD OVATION from the fans of the SHOOT Project. Corazon stands there beneath the purple glow, his face framed by silky black hair, his bicep wrapped in medical tape, his leg braced, and his shoulder wrapped down to his bicep, yet still…that trademark smirk tugs at the corner of his lips.
"They killed my entire family, murdered and tortured, raped and pillaged
I was only five and I was the only surviving witness
My entire village burned to the ground
He wore a serpent in his crown."
He limps down to the ring.
Eryk Masters: This man is showing his vulnerability in this moment.
Other Guy: In a way though… he's also showing his INvulnerability.
Climbing the stairs is a task that used to feel normal to him, but now, it's a task of herculean measure. This is evident as the grimace across his face is one of the most visible, painful signs that anyone could ever see.
"I watched the palaces burn
I've seen the ashes of my comrades return to they family in a urn
While a proud child remembers his father that died
The cycle continues with vengeance alive in his mind"
Corazon gaze sweeps from side to side, the fans cheering wildly for the SHOOT Project warrior…he's handed a microphone.
Corazon: And so, the great demon, in his descent from his throne of ivory… crashed down with great force into the symbol… your symbol.
He grimaces and small droplets of blood appear in his bicep bandages. Still, he stands as tall as he can. He stands resolute.
Corazon: My abaddon… I told him, like I told all of you that I die when I want to die. My destiny is not controlled by one man. My fate is my own, and I stand here before you… vulnerable… weak… hurt. That vulnerability… that weakness… that harm… that's what makes me strong. That's what allows me to continue to pick myself up.
He takes in a very large sigh and exhales very slowly.
Corazon: Isaac Entragian is a monster that will stop at absolutely nothing. We are very similar in this way, as we've both acknowledged, but here's where Isaac Entragian and I differ.
He turns to look towards the video wall.
Corazon: When Isaac Entragian had the symbol of the SHOOT Project branded into his putrid face, he needed to go on a soul searching expedition. He needed to run so that he could come back whole. He needed to disappear.
Corazon allows a smirk.
Corazon: When I was nearly maimed beyond recognition… I also needed to go on a soul searching expedition. I also needed to run so I could come back whole. I'm not quite whole yet, but you want to know where I ran?
The crowd is hushed as this man speaks in the center of the ring. It's clear that he's speaking to Project: SCAR at this point.
Corazon: I ran here. To the SHOOT Project.
The crowd pops HUGE.
Corazon: I did not flee into the desert. I did not hole up in a mystery location.
He pauses.
Corazon: I came here because I…
STAND…
HERE.
The crowd pops again and Corazon coughs, clutching his ribs.
Corazon: The SHOOT Project is my home and the SHOOT Project is my salvation. I will never run from it. I will ALWAYS come back. I will ALWAYS stand here. I will ALWAYS be defiant. I will NEVER run.
Feverish is a good word to describe the crowd at this moment. Corazon relishes it. Basks in it. He shuts his eyes, and even though he's in a lot of pain, he feels the strength of the moment.
Corazon: You cannot kill me, Entragian. You'll never be able to destroy me.
He leans on the top turnbuckle, both to allow himself to catch his breath and also to support some of his own weight.
Corazon: No matter what you say… no matter what you do… I'm going to destroy the virus that I brought to the SHOOT Project, and I will cut out its heart. Even in this state… even barely able to walk, Isaac… you are hunted.
He smiles.
Corazon: Cowards who run… they are not predators. YOU… are a predator… no longer.
Almost on cue, the speakers practically blow out as "Sympathy For The Devil" by Tiamat blasts through the Epicenter, eliciting a HUGE unfavorable reaction from the capacity crowd.
Isaac Entragian storms out from the back, his razor-sharp teeth gritted together and his fists clenched at his sides. Kenji Yamada stands next to him as he emerges at the top of the ramp,and judging by Yamada's expression it seems almost like his presence at Entragian's side is obligatory given that he was already standing there as opposed to voluntary.
Eryk Masters: STRONG words from Corazon…and it seems like he hit a nerve here. The Ivory Terror is here…and he is seething…
Other Guy: Something tells me Kenji doesn't want to be out here for this, E. The word around the locker room is that Isaac's been holding Flay Rios over Kenji's head as of late to keep him on a "short leash"…
Isaac turns to Kenji for a moment, barking something to him…and Kenji remains stoic at the top of the ramp. Isaac then turns away and immediately starts stalking his way down to the ring, eyes locked on the injured Corazon.
Eryk Masters: Oh god. Corazon is in no shape to take on Entragian tonight…the man's willpower is otherworldly but the human body can only take so much…
Other Guy: I get the feeling this is about to become very bad.
A familiar theme song stops Entragian in his tracks…Isaac's head craning backwards, peering through a veil of white hair at the curtains.
A vile grin suddenly appears across his mouth, and he nods in satisfaction.
Eryk Masters: That…is Obsidian's theme music. You gotta believe this desert nomad is coming out here to do Isaac's bidding…and if BOTH of these mammoth monsters are gonna rip into Corazon? He has no chance of survival…
Other Guy: I was a little premature when I said this is going to be bad. Now…I think it's going to be much, much worse…
Obsidian walks out from the back and runs right into Kenji. Obsidian gives Kenji a knowing, understanding nod. Kenji nods back. Obsidian looks directly at Entragian who cocks his head to the side. Obsidian nods at him and continues his path down to the ring. Corazon stands, watching the silent conversation. He's defiant, but knows that he could be in very serious trouble.
Eryk Masters: I'm very, very concerned for Adrian Corazon right now.
Other Guy: You and everyone else here, E. There is absolutely no noise in this arena right now.
Entragian, ahead of Obsidian, slides into the ring and stands across from Corazon, the two with eyes immediately locked. Entragian starts to advance towards Corazon as Obsidian quickens his pace. They both feel the mammoth slide into the ring and Entragian turns around with a smile on his face.
Other Guy: Why hasn't Corazon left the ring yet?
Eryk Masters: That's not how he's coded.
Corazon stands and trembles a bit, obviously still in a lot of pain. Entragian turns towards Corazon once more and makes a move towards him, but is stopped by Obsidian's hand on his shoulder. Entragian, now scowling, turns towards Obsidian again, but this time… OBSIDIAN FLOORS HIM WITH A CLOTHESLINE.
Eryk Masters: WHAT.
Other Guy: OH WOW.
Entragian hits the mat in a heap. Corazon starts to grin, and then climbs out of the ring. He walks towards the ramp and looks Kenji in the eye. The camera pans back to Obsidian who lets out a primal howl and pulls Entragian to his feet by the hair. Then he hits him AGAIN. Entragian is laid out. Obsidian wraps his hands around Entragian's throat, pulls Entragian up, and slams him down AGAIN AND AGAIN. The crowd is going absolutely BALLISTIC.
Eryk Masters: OBSIDIAN IS GOING OFF ON ISAAC ENTRAGIAN RIGHT NOW.
Other Guy: He is dismantling the Ivory Terror with the Full Throttle!
Eryk Masters: Why is this happening! And why is Kenji Yamada just standing there watching!?
Obsidian stands up and looks out to Kenji Yamada and then out to the Epicenter's capacity crowd and draws his thumb across his throat! He pulls Entragian to his feet and pulls him into a sideslam and then DROPS HIM WITH THE PITCH BLACK POWERBOMB. Isaac THUDS to the mat and is OUT.
Eryk Masters: Kenji's just WATCHING.
Other Guy: He was instructed to stay put at the top of the ramp. He's a soldier following orders, E.
The camera pans back to Obsidian's face as he lets out another primal howl. Corazon is seen in the picture now, joining Obsidian in the ring, very large grin on his face. He stares down at Isaac Entragian and then back to Obsidian while the crowd continues to pop VERY hard.
Obsidian looks at Corazon and then to Entragian. He simply utters the words…
"Predator no longer."
Black.