The camera is sweeping across the desert plains as the opening of "The Catalyst" by Pendulum begins to play. The camera begins to follow a road until it catches up with a runner's feet. Slowly, the runner begins to walk until he finally comes to a standstill. The camera slowly climbs up his body to reveal Donovan King. He slowly brings his hood over his head as he looks upward, the SHOOT Project World Heavyweight Championship tightly gripped in his right hand.
God bless us everyone
We're a broken people living under a loaded gun
We cut to Dan Stein, who is sitting on a throne, a Crown cocked on one side of his head, a menacing glare fixed on the sky mixed with a vile smirk on his face.
And it can't be outfought, it can't be outdone
It can't be outmatched, it can't be outrun, no!
Just as quickly, we see Adrian Corazon bracing himself against a wall, his back steaming and his head bowed. He struggles, but he also looks to the skies.
God bless us everyone
We're a broken people living under a loaded gun
It cuts to Isaac Entragian, sitting alone in a locker room, his head bowed, his eyes aflame, refusing to look up.
And it can't be outfought, it can't be outdone
It can't be outmatched, it can't be outrun, no!
Loco is shown standing next to ANARCHY, and the three of them slowly look up, as does Valentine Lionheart and ORION. None of them look at one another, the six of them have their eyes transfixed upon the sky.
When I close my eyes tonight
To symphonies of blinding light!
Sammy Rochester is shown next, being guided down the road by Jester Smiles. He sees King ahead of him and stops the monster, both men watching the skies before it cuts to Jacob Mephisto, who is cradling his Sin City Championship to his chest. Quickly we see Lunatikk Crippler closing his eyes to the sky as Laura Seton throws her arms out, ready to embrace it.
Like memories in cold decay
Transmissions echoing away
We see Maya Nakashima slowly picking himself off of the ground from where he was curled up at the Epicenter. He touches his image on the poster before he peers above him. He looks at Trey Willett, who slowly walks past him, watching the skies as well. Trey doesn't notice Malice and Mason Pierce, standing with Valentine Lionheart, all nearby.
Far from the world of you and I
Where oceans bleed into the sky!
We finally get to peer upward ourselves and see a darkening sky. Lightning strikes the ground directly in front of King, who takes a step back and peers into the char mark left from the bolt. The camera looks down as well…and dives in.
We are seemingly transported to war. We see King locking Jonny Johnson in the Carolina Crossface before it cuts to Dan Stein completely destroying OutKast, pinning him down with a chair, taunting him. Corazon is shown coming closer and closer to Elizabeth Gaunt with a box cutter before it shifts to him decimating Danny Evers and then caressing Flay Rios and then taunting Kenji Yamada.
Entragian is shown, throwing Corazon as if he were a lawn dart through a trophy case before it quickly switches to Valentine Lionheart defeating Corazon quickly cut with Loco Martinez defeating Isaac Entragian to advance to the finals of the Master of the Mat.
God save us everyone
Will we burn inside the fires of a thousand suns
For the sins of our lands, the sins of our tongue
The sins of our fathers, the sins of our young? No!
The Bad Ass Brotherhood is shown being defeated by ANARCHY, who then are shown capturing the World Tag Team Championship. Kenji Yamada and Flay Rios are next, nursing their wounds from ANARCHY's victory over them. Meanwhile, FLASH Dynamite, Kid Lightning, and the Green Bolt stand triumphantly at the end of their promotional vignette.
God save us everyone
Will we burn inside the fires of a thousand suns
For the sins of our hands, the sins of our tongue
The sins of our fathers, the sins of our young? No!
Datura is shown earning victory over Sammy Rochester before it cuts to Tanya Black going toe to toe with Corazon, giving as good as she gets. Meanwhile, Jerry Matthews is shown stepping over Henry Gordon's body, a satisfied smile on his face. We see Conor Caden behind Art DeLuca, who doesn't seem to want to stop trumpeting Conor's perceived greatness. Randall Kash is shown damn near killing an unsuspecting foe with the Kash'd Out, screaming to the booing fans.
When I close my eyes tonight
To symphonies of blinding light!
Johnny Napalm is shown, alone, practicing in the ring. He bounces against the ropes, his eyes closed, going through maneuvers, seemingly far more ready than anyone had given him credit. Meanwhile, Solomon Richards is shown locking in a Cobra Clutch on a foe, showing off his submission prowess.
Laura Seton is shown popping Buck Dresden in the mouth before it cuts to her destroying Lunatikk Crippler and earning a disqualification. Crippler is shown on his knees, his beautiful black hair cascading around his face, his eyes glazed over as Seton backtracks up the ramp. It cuts to Thomas Manchester Black losing the Iron Fist Championship to Ja-Gi Kyung Moon before we see Black, furious, pounding the mat as Moon raises the Iron Fist Championship in the air.
Like memories in cold decay
Transmissions echoing away
Trey Willett is shown coming back to the ring after months away, only to cut to Morgana leading Malice away from the ring, having brutalized his opponent. Mason Pierce is shown, looking down at the ORION Championship, a smirk on his face.
Far from the world of you and I
Where oceans bleed into the sky!
The music eases off and we're back on the road. It is an empty road. The camera slowly picks up speed, heading back to Las Vegas. Back to the Epicenter.
Lift me up, let me go
We see Adrian Corazon shouting in pain as his back is branded.
Lift me up, let me go
We see Maya Nakashima wiping a tear from his face as he rests his head against his poster.
Lift me up, let me go
Dan Stein is shown, stubble on his face as he constantly rewinds footage of Donovan King locking in the Carolina Crossface.
Lift me up, let me go
Isaac Entragian grits his teeth as he is flanked by Project:SCAR, standing in the ruins of the Hall of Champions.
Lift me up, let me go
Mephisto is next, standing in front of Sammy Rochester. Sammy is shaking violently, ready to strike, as Mephisto can only smirk.
Lift me up, let me go
Loco Martinez is shown getting his hand raised only to have the scene literally shift to the side and reveal Valentine Lionheart having his hand raised.
Lift me up, let me go
Suddenly, we are jolted back to the road and the music stops. Donovan King is shown once again, lifting his head to the sky one final time. He lets the first droplet of rain hit his face and he begins to smile. He throws the SHOOT Project World Heavyweight Championship high into the air, hoisting it above his head before a single bolt of lightning comes crashing down upon the faceplate, the screen flashing bright white…
Lift me up, let me go
The cameras open on Eryk Masters and Other Guy sitting in their pod at ring side, both men look excited and eager for the night's action. Behind them, the Epicenter Arena is full of thousands of screaming fans, including those trying to get on camera.
Eryk Masters: Ladies and Gentlemen, welcome to Day TWO of the 2013 Master of the Mat Pay Per View!
Other Guy: Yesterday we saw Jonny Johnson announce he was back long term, the crowning of a NEW Rules of Surrender champion in Solomon Richards, the Bad Ass Brotherhood once again make an example out of one of Chance Ryan's teammates, Lunatikk Crippler and Laura Seton end in one of the most confusing finishes since Redemption…
Eryk Masters: …Jester Smiles put Real Deal down in an impromptu match, Ja Gi Kyung-Moon defend his Iron Fist title against Thomas Manchester Black and to top it all of: the HUGE victory for Loco Martinez over Valentine Lionheart in the Master of the Mat Tournament Finals. Now that we know who the number one contender is after tonight, we need to find out who he'll be chasing after.
Other Guy: Donovan King puts his World Heavyweight Championship on the line against Dan Stein in the Main Event. King has held the title for longer than any other Champion, but Dan Stein is not like any other challenger. No other member of the roster has the athletic pedigree Dan Stein has – except for Donovan King. Tonight's main event is going to be an absolute MATCH OF THE YEAR contender.
Eryk Masters: Also tonight we see the finals of the second Sin City Championship Series as Jacob Mephisto takes on the manplanet he took his Sin City Championship from in Sammy Rochester and the newly crowned World Tag Team Champions, ANARCHY, take on Kenji Yamada and Flay Rios in their first title defenses and kicking it all off…
Other Guy: Adrian Corazon takes on Isaac Entragian in one on one action just months after the brutal back torching incident which nearly KILLED Corazon. These two men are the most violent, sadistic, brutal men in SHOOT Project and their match…
Eryk Masters: Is next!


A sprawling shot of the Mojave Desert, the camera moving along at breakneck speed. We pass into the city of Las Vegas, down busy roads and the bustling downtown district…before we stop suddenly in front of the SHOOT Project Epicenter.
"We Are Soldiers" by Otherwise starts to play, the song picking up steam bit by bit.
"It's time to strap our boots on."
A shot of Adrian Corazon in his locker room…strapping up one of his wrestling boots. He slides a screwdriver into the side of his boot, his black hair hanging about his face.
"This is the perfect day to die."
A shot of Entragian standing in front of a dirty mirror. He wipes grime away from the reflective surface, staring at his own infernal face.
"Wipe the blood out of our eyes."
Footage of Corazon lying amidst the shattered glass of a broken trophy case after having been beaten within an inch of his life by Entragian. A trembling hand reaches up to wipe the blood from his eyes.
"In this life there's no surrender."
Isaac Entragian rises up to his feet…and he turns to continue the assault on Donovan King in a World Championship match. He's met by Corazon with fire in his eyes…and he's DROPPED by an Act of Inhumanity.
"There's nothing left for us to do."
Entragian wrapping up his fists with black tape, his cold green eyes staring off into nothingness. Adrian Corazon kneeling before a candle in a darkened room, the scarred flesh of his burnt back looking twisted, a roadmap depicting his struggle to defend SHOOT Project from the evil he brought into it.
"Find the strength to see this through."
Corazon's fists clench. His eyes reflect the candlelight. Entragian's teeth grit together…and a forked tongue slips out to lick dry lips.
"We are the ones that will never be broken."
A shot of Corazon being beaten and battered by Trey Willett. A shot of Entragian FALLING from the top of a steel cell and crashing through tables set up in the ring. We see Corazon use the ropes to pull himself back up….unbroken. We see Entragian BURST up out of the wreckage of the tables after his fall…bleeding and hurt…but unbroken.
"With our final breath."
Corazon inhales deeply…and he reaches for the ASP in his locker. Entragian bares his teeth in the mirror while breathing in deeply through his nostrils…razor-tips gleaming.
"We'll fight to the death."
Entragian and Corazon brawling across the ring, each man refusing to fall, each strike harder and faster than the last.
"We are Soldiers, we are Soldiers."
That infamous shot of Entragian taking a blowtorch to Corazon's back at Reckoning Day…the SHOOT Project Helmet tattoo on his back melting and ripping as his flesh literally BURNS.
"I stand here right beside you."
Old footage of Entragian and Corazon gloating in the ring, Isaac raising up the Iron Fist Championship and Corazon showing off the Laws of Survival Championship. The two SCAR brothers share a smile…and then slow fire eats up the video frame.
"Tonight we're fighting for our lives."
Corazon's path of vengeance is shown. A terrified Gaunt being sliced with a box cutter. Danny Evers being thrown headfirst into a wall. Flay breaking down and falling to her knees at Corazon's words, and Kenji Yamada shocked and floored by the Corazon's announcement that he'll be facing Maya.
"Let me hear your battle cry."
Entragian ROARS with his foot planted on the head of a fallen foe. The Baddest Man Alive is shown smirking at the head of the ramp, his eyes traveling through the sea of the SHOOT Project faithful.
"We stand shoulder to shoulder."
SCAR stands in a backstage corridor, all of the members lined up along the wall. Entragian moves down the center of his kin…and he pauses to share a steamy kiss with Gaunt. Isaac moves to Kenji, and they press their foreheads together, both men displaying vile grins. Isaac ruffles Flay's hair…and he shares a rough hug with Danny Evers. Obsidian claps Entragian on the chest, psyching him up even more.
SCAR watches as Entragian heads off through the curtains…they watch him heading to the Master of the Mat ring.
"You can't erase us."
Adrian Corazon stands alone in a backstage corridor. He walks alone towards the Master of the Mat ring…the freshly branded SHOOT Helmet standing out beneath the lights on the scar tissue of his back.
"You'll just have to face us."
Corazon and Entragian face to face…the bad blood brewing, the anger boiling…the two Soldiers ready for war.
"We are Soldiers."
Eryk Masters: Ladies and gentlemen, I cannot remember a time when we had an opening contest of this magnitude on a PPV event…but SHOOT Project is looking to start Master of the Mat off with a bang, so that's why we're kicking things off with the heavy hitters.
Other Guy: No doubt about it, E. Adrian Corazon and Isaac Entragian…two of the BIGGEST names in SHOOT Project squaring off tonight ONE VS ONE.
A dark purple glow overtakes the Epicenter, and "Baddest Man Alive" by the Wu-Tang Clan starts to pour through the arena speakers. The SHOOT Project video wall showcases "BADDEST MAN ALIVE" in western-style tombstone font, and the crowd is already ROARING when Adrian Corazon steps out from behind the curtains.
Samantha Coil: Introducing first…he hails from Mexico City, Mexico…weighing in at 225lbs…THE BADDEST MAN ALIVE…ADRIAN CORAZON!!!
Corazon stands at the top of the ramp for a moment, smirk upheld on his face…and the crowd EXPLODES for one of SHOOT Project's most dangerous Soldiers.

"I could take the pitchfork from the Devil; keep a super suit like I'm incredible…from the deep blue sea to the dark blue sky…"
"I'M THE BADDEST MAN ALIVE!"

Corazon's trademark smiley face appears on the video wall, and dark purple pyro blasts up into the air on either side of the ramp, getting the frenzied fans even more excited.
Other Guy: This man…is the embodiment of SHOOT Project, folks. He has the strength of SHOOT Project, the courage of SHOOT Project…the willingness to stand up against great adversity for the GOOD of this place.
Eryk Masters: Corazon isn't a hero, OG. He's a badass capable of some sincerely diabolical shit and he'll be the first to admit that. But do you know what else he is? He is a SOLDIER…and he'll stand for SHOOT Project whenever SHOOT Project needs him to stand.
Other Guy: We need the Baddest Man Alive to stand tonight. We need him to stand against a persistent, colossal evil that has been DECAYING this proud company since the moment he took up a roster spot. If there's anyone up to a task that heavy…it is Adrian Corazon.
Corazon stalks his way down the ramp, the fans cheering wildly and raising up signs with messages like "BADDEST MAN IN SHOOT PROJECT" and "CORAZON DELIVERS HOPE THE HARD WAY."
Adrian slides into the ring beneath the bottom rope, and he goes to one corner to lean backwards with his arms resting across the top rope.
Darkness falls on the Las Vegas Epicenter. The SHOOT video walls begins to show a moving shot of the Mojave desert, the camera moving at breakneck speed. Vultures fly overhead, coyotes lurk near Joshua trees…and suddenly the camera comes to a jarring stop in front of a figure with his back to the camera.
A scarred, pallid back…and that long white hair. The figure on the video cranes his neck to the side, and we see a side view of that razor-tipped smile. Triggered blasts of flame immediately BLAZE up on either side of the stage, and we see two wooden versions of the SHOOT Project Helmet burning brightly on either side of the ramp.
"I Am Hell" by Machine Head roars through the Epicenter…and out from the back steps Isaac Entragian, standing with the blazing SHOOT Helmets to either side of him. His face is grave, his eyes cruel…and they mark the Baddest Man Alive from afar.
Samantha Coil: Introducing second, he hails from Mideon Nebraska…weighing in at 320lbs…representing PROJECT: SCAR…THE IVORY TERROR…ISAAC ENTRAGIAN!!!
Eryk Masters: That entrance really says it all. He enters through hellfire, the symbols of SHOOT Project burning to his right and his left…a destroyer in every sense of the word and a man who REVELS in the destruction he sows.
Other Guy: Old tall, pale, and evil…the face of fear that has haunted SHOOT Project for far too long. His reign of terror is legendary…his list of victims countless…and the cruelty he is willing to inflict on a man he once called his "brother" can be seen clearly etched into the burnt scar tissue of Adrian Corazon's back.
The fans are IRATE with the presence of Entragian, the usual whenever he enters into the Epicenter…and he drinks in their hatred like fine wine as he makes his way down the ramp.
The cameras take in a few fan signs as Isaac walks down the ramp. Messages like "ENTRAGIAN: ALL THAT IS WRONG WITH SHOOT PROJECT" and "CUT THE HEAD OFF THE SCAR SNAKE!"
Isaac enters the ring by climbing up onto the apron and stepping over the top rope…and Corazon IMMEDIATELY meets him in the center of the ring, both men pressing their foreheads together and gritting their teeth, just ACHING for that bell to ring.
Eryk Masters: Look at these two, OG…they can barely contain themselves. They just want to RIP into each other…that's how deep and dark this bad blood between them has become.
Other Guy: This will be an interesting match too, E…because as we know the SHOOT Project brass put measures into place to ensure things don't get out of hand with these two. This won't be a nasty brawl or a blood-soaked fight…these two are limited to venting their frustrations tonight in a WRESTLING match from bell to bell. It'll be a challenge for both of these men to adhere to the rules and not try to kill each other…but I've got a feeling both of them are capable of wrestling each other right into the ground regardless.
Eryk Masters: They're both industry titans in the wrestling business, OG…Corazon one of the most technically sound ring generals in the game, and Entragian one of the most dangerous and deceptively quick and agile big men we'll ever see in SHOOT Project. Tonight they'll have to fall back on those raw talents that brought them to the dance in the first place…and I can't wait for this one to kick off.
Entragian's razor teeth are gritted together as he stares down into Corazon's face, and Corazon's eyes are blazing with fury as he looks up into the face of the monster. The tension is like a LIVING THING…both men clenching and unclenching their fists…suddenly we hear a loud clang as the bell RINGS…
And the very second that sound permeates the arena; Corazon and Entragian are trading blows! Corazon begins to LASH into Isaac's white chest with knife-edge chops and Isaac answers this with hammer-blow right hands to Corazon's face!
The two men are rocking each other all over the ring, Corazon's chops like knives slicing into Isaac's chest and Isaac's iron-like fists smashing Corazon's head left and right with each shot that connects.
Eryk Masters: They wasted no time…HERE WE GO!!!
Isaac tries a kick to Corazon's stomach, but Corazon grabs Isaac's leg and takes him down with a dragon screw. Corazon goes to grab Isaac back up, but he's caught in a headlock and Isaac takes him down a perfect headlock takeover…Corazon lands hard but he's barely down on the mat a few seconds before he snakes his legs around Isaac's neck and counters into a headscissors!
Isaac uses his strength to throw Corazon's legs off of his throat and Corazon quickly grabs Isaac's arm and twists it up into a hammerlock…but Isaac grabs Corazon's neck and drops down to his knee while tossing Corazon forward with a snapmare!
Both men gather themselves across from the ring from each other for moment, Corazon's eyes blazing and Entragian's grin as vile as ever….and the crowd goes WILD for the athletic display.
Eryk Masters: SO evenly matched, OG. Corazon with a hold, Isaac counters, Isaac with a hold, Corazon counters…these men came into this one knowing that this would be a canvas-based battle…and so far neither of them is giving an inch.
Other Guy: Plus EVERY hold is hate-filled, E…every counter is vicious and charged with torque…these men are wrestling stiff and mean tonight…and I wouldn't want it any other way.
Corazon and Entragian RACE towards each other, locking up in the center of the ring only for Entragian to BULL Corazon towards a turnbuckle, but Corazon uses leverage to force Isaac into the corner at the last minute. Corazon backs up a step…and he sends a HARD right aiming at Isaac's head, but Isaac ducks! Corazon slams up against the buckles, and Isaac boxes him in just begins to CRUSH body shots into Corazon's torso…slamming the fists into him left and right before switching to piston-like uppercuts that send Corazon's legs flying up off the canvas after each impact.
Eryk Masters: Entragian laying in that heavy lumber now…better believe Corazon is feeling each and every one of those shots.
Other Guy: Corazon's gotta find a way to get out of Isaac's strike range…not even the Baddest Man Alive can endure that kinda onslaught for long.
Corazon slumps against the buckles, looking dazed…and Isaac slowly back up step by step, proceeding to race forward for a big turnbuckle clothesline…BUT CORAZON MOVES OUT OF THE WAY!
Isaac slams into the buckles at maximum speed, and Corazon SNAPS a hook kick into his lower back, causing the monster to stumble backwards while reaching towards his back in pain. Corazon then moves in on Isaac and starts to SLAM elbows and fists into the sides of his heads, forcing Isaac to stumble and stagger like a drunken giant across the canvas!
Other Guy: Act of Brutality!! Corazon is just BASHING The Ivory Terror in the temples, knocking him silly and taking more wind out of his sails with each strike!
Eryk Masters: Would you LISTEN to this crowd? SHOOT Project is FIRMLY behind Adrian Corazon tonight!

BADDEST MAN ALIVE!!
BADDEST MAN ALIVE!!
BADDEST MAN ALIVE!!

Isaac seems just about to fall…but Corazon locks his neck up and FLIPS him backwards quickly with a snap suplex, Isaac's big body landing hard! Corazon goes for a quick pinfall!
ONE!
TWO!
NOOOOOOOOOOO!!!
Isaac kicks out at two, his hand instinctively reaching up to rub against his neck.
Eryk Masters: Only a two count there…but you gotta believe Entragian is being worn down bit by bit.
Other Guy: Absolutely, E. Corazon is all about precision…everything that he does in that ring has a PURPOSE. He's very particular about where he hits you and how he hits you…and every single move counts.
Corazon goes to pick Entragian up…but the monster fires up and irish whips Corazon HARD into the buckles, and on the rebound Isaac nearly BOOTS HIS HEAD OFF with a bicycle kick!!
Corazon rolls across the ring, shaking his head from side to side in anguish, and a vile grin spreads across Isaac's face.
Other Guy: Mark of the Beast scores! That's damn near enough to separate a man's head from his shoulders…
Entragian stalks his way over to Corazon…and picks him up and RAISES him up into a military press…ONLY TO LAUNCH CORAZON HALFWAY ACROSS THE RING!! Corazon rolls, holding his ribs and coughing…and Isaac runs forward and PUNTS him across the mouth!
A gusher of spit flies from Corazon's lips…and Entragian is quick to drop down and grind his forearm into Corazon's face for a cover.
ONE!
TWO!
THRE-NOOOOOOOOOOOO!!
Corazon shoulders out hard, prompting Isaac to grit his teeth in frustration.
Eryk Masters: That was too close for comfort…Isaac with a succession of moves there that just stopped Corazon's momentum right in its tracks.
Other Guy: That's the thing about Entragian, E…just when you think you've got him on the ropes he comes back stronger than ever before.
Entragian moves downward and grabs hold of Corazon's ankle…and then he locks his arm tight into a constricting motion and begins to GRIND onto Corazon's ankle with all of his might! Corazon's expression immediately becomes panicked, and he starts to claw and scrape against the canvas in desperation.
Other Guy: Oh god…this is BAD NEWS right here. Brittle Be Thy Bones is one of the nastiest ankle locks in the business because it's a submission performed by one of the nastiest MEN in the business.
Eryk Masters: Entragian is fully capable of snapping a man's ankle like a twig…THAT is how powerful this dark-hearted bastard is.
Corazon is sweating profusely, trying with every fiber of his being to get to the ropes…BUT ISAAC PULLS HIM BACK!!
Corazon digs his hands into his black hair to ward off the pain…AND THEN HE ROLLS FORWARD, HIS MOMENTUM SENDING ISAAC CRASHING INTO THE ROPES!!
Eryk Masters: PERFECT counter from Corazon!! He broke the ankle lock!!
Isaac bounces back off the ropes and turns around…AND HE CATCHES A SUPERKICK TO THE THROAT!!! Isaac stumbles back while gagging and holding his neck…AND CORAZON TAKES HIM RIGHT DOWN WITH A SWINGING NECKBREAKER!!!
Other Guy: Is this it???
Eryk Masters: It's GOTTA be it, OG! Corazon aimed that Act of Reality superkick right into the monster's throat…and then he torqued the neck even more that that swinging neckbreaker!
Corazon collapses down on top of Isaac for a pinfall attempt.
ONE!
TWO!
THREE-NOOOOOOOOOOOO!!!
At the last second…Isaac places one of his huge legs on the bottom rope to effectively break up the pinfall attempt! Now it's Corazon's turn to look frustrated!
Other Guy: Corazon SO FREAKIN' CLOSE there…so close you can tell he could taste it!
Eryk Masters: The endurance of Entragian is otherworldly…and the fact that he got his leg up on that bottom rope was pure instinct.
Corazon begins the slow process of scraping the 320lb Entragian up to his feet…but Isaac CRUSHES a knee-lift into Corazon's stomach…and then he grabs him up onto his shoulders!!
Corazon is struggling, fighting with all he's got…but Isaac's grip is firm, his fingers locked onto Corazon like iron bands!
Other Guy: No way…is he going to do this??
Eryk Masters: Corazon's struggling…he's giving it everything…OH CRAP…
With a bestial roar flowing from the lips of the pallid monster…ENTRAGIAN THROWS CORAZON HIGH UP INTO THE AIR AND BRINGS HIM DOWN ACROSS HIS KNEE WITH A DISMBOWELER!! All the air seems to go out of Corazon AND the SHOOT Project fans!
An eerie silence hangs over the Epicenter…and Isaac's bubbling chuckle is the only thing to break it!
Other Guy: Why did it have to be like this…a fantastic match between these two…but this marks the end.
Eryk Masters: Corazon gave it everything he had, OG. We can't fault him for that. He stood up to the evil infecting SHOOT Project…he TRIED…we'll always remember that he tried…
With these ominous words falling from the lips of the commentators, Isaac falls down into a lax cover. The arrogant expression on his face says it all.
He KNOWS…that he has won.
The referee drops down into position, and that hand begins to fall…the hand that will decide the fate of SHOOT Project as we know it.
ONE!
All is still in the Epicenter.
TWO!
The camera travels through the crowd…picking up the dispirited faces of fans everywhere, HOPE dying inside of so many hearts.
THREE!
NOOOOOOOOOOOOOOOOOOOOOOOOOOO!!!
Corazon's arm SHOOTS up at the last minute to break the pinfall…and the Epicenter GOES COMPLETELY INSANE!!!
THE FANS SCREAM, THE EPICENTER PRACTICALLY SHAKES…AND THE BADDEST MAN ALIVE LIVES!!!
Eryk Masters: WHAT??? WHAT??? THAT DIDN'T HAPPEN…MY HEART IS DROWNING IN PEE RIGHT NOW…
Other Guy: IT DID HAPPEN!! CORAZON KICKED OUT OF THE DISEMBOWELER!?!? IT'S NOT OVER!!!
Entragian's face is almost comical to look at…his eyes are HUGE…his mouth hung wide open and gaping…and we can almost see the fury and the hate seeping back into his expression bit by bit.
Entragian: No. No. That's…you can't…you can't do that. *grabbing Corazon by the hair and staring down into his face* NO ONE FUCKING DOES THAT.
Isaac's words get drowned out by the EXPLOSIVE chanting in the arena.

LET'S GO CORAZON!!!
LET'S GO CORAZON!!!
LET'S GO CORAZON!!!

Entragian's rage BOILS in him, making him like a human kettle…and he rises to his feet and just begins to KICK and STOMP on Adrian Corazon…acting like a man possessed and having no desire in life but to SNUFF OUT the human being that lays on the canvas before him.
He SCREAMS down at Corazon, his voice so loud and ragged that you'd think he's ruining his own vocal cords with each emotional roar that exits his throat.
Entragian: I'LL KILL YOU…I'LL KILL EVERYONE YOU LOVE…I'LL STRING YOU UP BY YOUR FUCKING GUTS AND I'LL EAT YOUR HEART AND I'LL BURN SHOOT PROJECT TO THE GROUND…AND YOU WON'T STOP ME…
Isaac drops down and MOUNTS Corazon…and he begins to just THROW fists into his face like a wild man, lefts and rights like hammer-blows that just fall and fall and fall…the sanity seeming almost to evaporate from Entragian with each fist that falls.
Entragian: YOU CAN'T STOP ME. NO ONE CAN STOP ME…
Eryk Masters: OG…this is hard to watch. It seems like Entragian is losing his damn MIND right now…he's snapping…something is snapping in his head…
Other Guy: I've never watched a mental breakdown happen on this kind of stage…but I think that's what we're seeing right now. I think…I think Isaac has finally gone off the deep end..
Isaac begins dragging a dazed and bruised Corazon up to his feet…screaming all the while.
Entragian: SCAR IS FOREVER….I AM…FOREVER…
Isaac ROARS this into Corazon's face while holding his cheeks, the spittle flying from his mouth…WHEN SUDDENLY CORAZON THROWS HIS ELBOWS UP AND BREAKS ISAAC'S GRIP…ONLY TO CRUSH BOTH KNEES INTO HIS FACE WITH MAXIMUM VELOCITY!!!
Entragian gets BLASTED down to the canvas, and the fans once again LOSE THEIR SHIT for the Baddest Man Alive!!!
A battered and exhausted Corazon crawls across the canvas…he CRAWLS and scrapes his way towards victory.
Eryk Masters: ACT OF HUMANITY OUT OF NOWHERE!!!
Other Guy: THIS IS THE END…THIS IS THE KINDA ENDING SHOOT PROJECT CRAVES!!!
The Baddest Man Alive reaches….he reaches with EVERYTHING that he has left…EVERY bit of that badass heart and soul that keeps him fighting…and with one hand draped across the chest of Entragian…he looks to seal the fate of SHOOT Project and usher in the doom of Project: SCAR.
The referee drops down. The fans ROAR in support.
ONE!
TWO!
THREE!
The fans SCREAM with joy…they RISE UP in a standing ovation…but their reaction is premature.
That joy curdles within them.
That HOPE starts to fade.
That jubilation dies…
Because Isaac Entragian kicks out.
The fans are deathly still for a moment…and then THUNDEROUS boos travel through the arena.
Corazon throws his body backwards, his hands DUG down into his hair…and he stares at Entragian with unbelieving eyes.
Eryk Masters: ….I…I thought it was over.
Other Guy: It's NOT…I don't understand it…I can't hardly believe it…but it's NOT over. That cancer in the form of a man…that tyrant that has been the dark cloud over SHOOT Project for years now…he IS NOT DONE. ENTRAGIAN…KICKED OUT OF THE ACT OF INHUMANITY!
Entragian lies still on the canvas…and Corazon has to literally shake himself to pull himself out of a state of shock.
He slowly and laboriously gets up to his feet…and he begins to drag Isaac up bit by bit, hard, tiring work…trying to pull the dead weight of a three hundred plus pound man to his feet.
Corazon finally manages…and he PUSHES Isaac into one of the turnbuckles. Corazon then RUNS forward at full speed…leaping up to SCORE WITH THE ACT OF DEFIANCE…but Entragian dives outta the way and avoids the shining wizard!!!
Corazon slams into the buckles and bounces backwards before coming down HARD on his neck…and the monster staggers up to his feet to send one final STOMP down into Adrian's face, forcing his body to go still.
Eryk Masters: I can't believe Entragian is still moving right now, OG…how is even WALKING?
Other Guy: I'm amazed by the fact that Corazon is still walking! These men are just….AMAZING competitors.
Isaac is laughing…a dark and haunted chuckle…and he staggers over to the turnbuckles. He begins to climb, rope by rope…until he's perched on the top buckle. He sways up there like a dragon about to take flight…pausing just for a moment to ensure that his balance is perfect.
Eryk Masters: We know what Isaac wants to do here…he wants to hit that flying clothesline…he wants to put Corazon down for GOOD with Wings of War.
Isaac looks about to fly…but Corazon stumbles up to his feet…and HE RUNS TOWARDS THE BUCKLES!!! Corazon climbs up to the second rope, he sends a few punches into Isaac's face…
AND THEN CORAZON SLAMS BOTH KNEES INTO ISAAC'S FACE BEFORE SACRIFICING HIS OWN BODY WITH A TOP ROPE ACT OF INHUMANITY!!!
Corazon crashes down on his back…BUT ISAAC SAILS OFF THE TOP ROPE, FLIPPING FORWARD IN MIDAIR TO CRASH INTO THE CANVAS LIKE A DOWNED AIRCRAFT!!
The whole ring SHAKES…and Corazon starts to crawl again!

HOLY SHIT!!
HOLY SHIT!!
HOLY SHIT!!

Eryk Masters: ARE YOU SERIOUS?? ACT OF INHUMANITY FROM THE TOP ROPE…ENTRAGIAN LOOKS DEAD!
Other Guy: I can barely hear you; E…the fans are blowing out my headset right now!!!
Corazon crawls…he DRAGS himself across the canvas…and he drapes his body on Isaac's chest with ALL of his weight.
ONE!
TWO!
THREE!
This time…it's REAL. The crowd…ROARS!!! Samantha Coil raises the mic up to her lips…and she delivers the announcement that makes the capacity Master of the Mat crowd become a near RIOT OF JUBILATION!!!

Samantha Coil: HERE IS YOUR WINNER…HE IS THE BADDEST MAN ALIVE…ADRIAN CORAZON!!!
Eryk Masters: CORAZON WINS!!! CORAZON WINS!!! I NEED A HEART DIAPER FOR MY HEART PEE!!!
Other Guy: GIMME ONE TOO, E….BECAUSE MY HEART IS DRIPPING RIGHT ALONG WITH JUST ABOUT EVERY HEART IN THE EPICENTER!!!
Corazon stumbles up to his feet…and he RAISES his fists skyward.
Meanwhile Entragian stars to stir on the canvas, holding his head in pain…but still looking furious.
Isaac grabs the ropes, and he fights up to his knees…and he looks about to jump forward to GRAB Corazon…but Corazon pulls something out of his wrestling boot.
It's a black-handled screwdriver…and Corazon buries this screwdriver…RIGHT INTO ISAAC'S HAND!!
Isaac stares at his own hand for a moment…NAILED down to the canvas…not really comprehending what just happened…until Corazon STABS DOWN with another screwdriver and nails Isaac's OTHER HAND to the canvas!!
Eryk Masters: My god…something tells me we aren't done just yet…
Other Guy: This just took a REALLY dark turn, E…I don't know what to expect here…
Isaac Entragian is on his knees, his hands NAILED down to the canvas with screwdrivers and little pools of blood spreading around his hands…and his mouth is open in a silent gesture of agony.
Corazon…seems calm. The fans are silent…just watching this unfold with surprised eyes.
Corazon rolls out of the ring and pulls something out from beneath the apron…and then he rolls back into the ring. In his hand…he holds a portable blowtorch and a BRANDING IRON.
Corazon carefully triggers the flame…and he sets this down on the canvas, setting up the branding iron there too so that the flame will wash over it.
Corazon quickly grabs a mic…staring down at the trapped Entragian.
Corazon: We'll let that get hot…while we talk.
Corazon leans down, staring into the eyes of Entragian. The monster's hate overrules the pain he's feeling…and he tries to LAUNCH himself up at Corazon…but the screwdrivers keep him nailed down.
Corazon: You were right about everything. I opened up the front door and I brought you into SHOOT Project. Truthfully…I thought I was brokering an alliance that would never been seen again. I was blind with hubris…and I didn't really realize what I'd done until it was too late. I INFECTED the place I love…I infected the SHOOT Project…with you.
Corazon pauses.
Corazon: And like a virus…you spread your influence. You brought others into the fold. You destroyed legends…you ruined careers…you killed HOPE wherever it rose up. You're the type of darkness that just grows and grows…the type of demon that corrupts everything you touch.
Corazon looks behind him…and he sees the branding iron getting hotter and hotter. Isaac's eyes look there too…nervously flitting across that metal surface.
Corazon: You are my responsibility. I brought you into SHOOT Project, Isaac Entragian.
Isaac grits his teeth…his eyes BAKING with hate as he stares up at the Baddest Man Alive.
Corazon: And now I'm taking you out of SHOOT Project.
Adrian Corazon reaches into the side of his tights for a moment…and he pulls out a retractable ASP. With a single flick of the wrist…the ASP is fully extended.
Entragian's eyes fall to that ASP…just as Corazon SLAMS it into the side of his face.
AGAIN.
AND AGAIN.
AND AGAIN.
Isaac's head is ROCKING from side to side, that ASP smacking into the flesh of his face…blood flying from his nose….blood flying from his lips…his eyes turning purple…his flesh becoming numb…
Eryk Masters: Jesus…Corazon is…he is destroying Entragian with that ASP…
Other Guy: Some kind of commotion is happening in the back too, E…the cameras are picking up something back there. Bear with us, folks…this is getting crazy.
The cameras flit to a backstage corridor for a moment where we see ALL of Project: SCAR stalking down the hallway as fast as they can, Kenji and Obsidian in the lead and hurrying their way towards the ring area.
Something stops them in their tracks.
That something is Real Deal standing in the middle of the hallway.
Real Deal: Not this time.
SCAR is about to rush Real Deal…when Soldiers of the SHOOT Project start to step out from the shadows.
Donovan King with the World Title around his waist.
Maya Nakashima with HOPE in his eyes.
Loco Martinez bouncing from foot to foot and exuding the LIGHT he has inside of him.
Anarchy standing tall, arms crossed…ready for a fight.
Maya Nakashima: This time…SHOOT fights back.
Donovan King steps forward…and he locks eyes with Obsidian.
Donovan King: You're too late.
Obsidian and Kenji share furious, shocked glances…the tension seems almost to BOIL…and then ALL HELL BREAKS LOOSE!!
THE FORCES OF SCAR MEET THE FORCES OF SHOOT PROJECT HEAD ON, A HUGE BRAWL ENSUING BACKSTAGE.
Anarchy is seen trading fists with Kenji and Flay, Loco and Gaunt are trading kicks, King and Obsidian are locked up and throwing each other into concrete walls…Maya is sending knee after knee into the face of Danny Evers.
We cut back to the ring.
Corazon stands before Isaac Entragian.
The ASP in is hand is dripping with the blood of a monster.
The blood of SCAR's Ivory Terror.
Entragian's face…is almost unrecognizable.
His pallid features streaked his blood, his eyes swollen to the point where he can BARELY even see Corazon now. One side of his face is actually sunken and slack…his cheekbone cracked and broken.
Isaac's breathing is shallow and labored…each breath taken in through the snuffled and ruined cartilage of a broken nose that is gushing with blood.
Corazon lets the ASP drop the canvas…and it rolls away, leaving the ring streaked in red. Isaac's eyes move to the curtains for just a moment…almost like he's expecting something.
Corazon: There's no one coming, Isaac. No one is coming for you…
Corazon carefully reaches down…and he picks up the branding iron now that's it BLAZING hot, the metal orange and sizzling.
The branding iron is shaped into a perfect small version of the SHOOT Project Helmet.
Corazon: No one is coming…and this is the end.
Shockingly enough…a chuckle births itself from Isaac's chest. It sounds broken…a broken, fading chuckle.
The monster speaks…blood dripping down past his split lips.
Entragian: I ain't gonna beg…
Isaac gathers the little strength he has left…and he SPITS BLOOD ONTO CORAZON'S BARE CHEST.
Entragian: I AIN'T BEGGING YOU.
Isaac starts to SNAP his head forward, trying desperately to bite Corazon…but Corazon easily steps back and out of range.
He watches this for a moment until Entragian exhausts himself. It's like watching a dying animal caught in a trap trying to bite anything that moves in front of it…
Corazon: What I do now…I do for the SHOOT Project. I do this…because it must be done. To end SCAR…this is what has to be done.
Isaac begins to cough, ragged coughs…the blood seeming to collect in his throat and choke him.
Corazon: You made SHOOT Project suffer. You made the place I love…the place I fight for…a den for monsters. You hurt good people…and you hurt the place I love. When this is over…you'll remember SHOOT Project. You'll know…that SHOOT Project endures. SHOOT Project rises up. SHOOT Project fights…and SHOOT Project doesn't forget. Every day you'll remember SHOOT Project…and every day you'll know that it was SHOOT Project that lead to your downfall.
Corazon leans close to the bleeding, ruined monster.
Corazon: You don't have to beg.
Isaac can barely raise his head…a small piece of his scalp actually torn from the side of his skull by the ASP.
Corazon: But you do have to burn.
And just like that…Corazon BRINGS THE BRANDING IRON DOWN ACROSS THE LEFT EYE OF ISAAC ENTRAGIAN!!!
There is horrifying SIZZLE as flesh is burnt and charred, and an ear-splitting HOWL of agony flows up into the Epicenter from the bloody lips of Entragian.
Corazon is merciless, he holds the branding iron down TIGHT onto Isaac's eye….a stinking smoke rising up from Isaac's face…and Corazon finally pulls his hand back, melted skin actually PULLING away from Isaac's face.
Corazon steps back.
Isaac Entragian…falls back.
There is a sense of finality to that fall.
A sense of closure.
Because this time?
Isaac Entragian…falls for good.
The burnt, ruined flesh of his eye sends up little tendrils of smoke…and all the of the life seems to just drain out of him. The only indication that he's even still alive is flat, shallow breathing.
And with the fans silent, watching like taken aback witnesses to this…it becomes clear that the Ivory Terror will rise…
No more.
Only the Soldier of SHOOT Project still stands.
Only the Baddest Man Alive remains.
He stares at Entragian's body for a moment…and then he simply drops the branding iron and leaves the ring, walking slowly up the ramp.
No one cheers for Corazon as he walks up the ramp…it just doesn't seem like a time for cheering. But many of the fans stand up as he passes, almost like they're showing him silent gratitude…a wordless vigil.
Adrian Corazon took the hard road to HOPE.
He did what was necessary to stop a man like Entragian.
With brutality…
With inhumanity…
Adrian Corazon saved the place he loves.
Adrian Corazon saved the SHOOT Project from the reign of the Ivory Terror.
Eryk Masters: I really…I don't know what to say, OG. I don't think anyone really knows what to say. What we've seen here tonight…it'll never be forgotten in SHOOT Project.
Other Guy: I don't think any words…really do it justice. This…all of THIS…speaks louder than our words ever could.
The cameras focus on the large branded version of the SHOOT Project Helmet on Corazon's back as he walks up the ramp.
He looks like a man who took on a great burden, fought against great adversity, went to the extreme…to ensure that SHOOT will thrive for years to come.
He looks like a tired Soldier…that can finally rest.
This is an image that could easily close out a PPV event.
But this is Master of the Mat.
This isn't an end…
It's only a beginning.


The shot goes backstage, with Abigail Chase standing in front of a back drop with the Master of the Mat logo on it. She shifts nervously, as the shot pans out to show Cade Sydal standing next to her, a crowbar in his hand, and Cassi Ryan standing behind him with an uncharacteristic sneer on her otherwise pretty face.
Abigail Chase: Ladies and gentlemen, as you can see I'm standing here with C–
Cassi Ryan: God's Favorite Wrestler, the returning Strong Style Savior, Cade Sydal!
Abigal nods her head as she chews on her lower lip, stopping herself from commenting on being cut off and just professionally moves through it.
Abigail Chase: Yes. Last night, Cade, you made your return and finally stopped the Bad Ass Brotherhood from brutally assaulting Chance Ryan after tearing off both his, and Chris Sydal's, masks and vici–
Cade Sydal: I'm sorry, Abs, but I have to stop you right there. Yes, I ran out there with this crowbar…this one, right here…and I was too late. Ya know, I really wanted to come out earlier than that, but both of them…man, they told me they didn't want me out there, what do you want from me?
Cade looks at Abigail accusingly, who just puts her hands up defensively. Cade sighs and softens a little.
Cade Sydal: I'm sorry, Abs, you don't deserve that. I should have come out sooner, I know that. Now, Chris is in some hospital bed with tissue damage to his throat and Chance won't speak to me, or Cassi, or anyone else.
Cade looks down for a moment, rubbing his face with his free hand. He runs his hand along the stubble of hair along his head before looking back up at the camera. He runs his tongue along the inside of his lower lip before continuing.
Cade Sydal: Now, it doesn't matter if Chance wants my help or not, because he's got it. If you're watching, listen kid…I tried to let you do this your way, I really did, but there's no way I can stand idly by while you and my cousin get beat half to fucking death.
Cade shakes his head, adding extra emphasis.
Cade Sydal: Bad Ass Brotherhood. You two motherfuckers…it's your turn to listen up, and listen good. I'm here tonight, and every night. I will have this crowbar with me every. Single. Day. If I see you, I'm swinging it at your faces. If I'm in a match with you, I'm putting it in my kickpad and I'm NINJAGUIRI'ng your fucking heads off.
He stares intently at the camera, his eyes unblinking.
Cade Sydal: And when Chance sees that he can trust me, if for no other purpose than to put you two away, when he realizes that we have the same goal right here, right now? He'll come around. And when he does? You two pussies won't be able to stop bleeding. You Pussy Ass Posers will just be a smear away from your next gynocological visit. Let me reiterate. We're going to whittle a double-sided dildo out of a two-by-four for you two fuck yourselves with after we retire your asses. It's on.
Cassi smirks nastily into the camera.
Cassi Ryan: Let's go baby. Maybe we can find them in the halls.
Cade nods slowly, seriously.
Cade Sydal: I can only hope. Take it easy, Abs.
Cade turns, putting his free arm over Cassi's shoulders, and together the couple walk out of the shot. Abigail looks from the leaving couple back to the camera.
Abigail Chase: Well, alright then. I guess it's back to you guys.
Abigail releases a slow sigh as Eryk Masters and Other Guy chime in.
Eryk Masters: Wow. It looks like the Bad Ass Brotherhood just made things worse for themselves.
Other Guy: He…do you really think he's going to whittle a wooden dildo?
Eryk Masters: I…uhh…what? I…how…what?

Samantha Coil: The following contest is scheduled for one fall and is for the Orion Championship! Introducing first, the challenger… The Wayward Son… Trey… WILLETT!!!
CARRY ON MY WAYWARD SON
The fans erupt in screams and cheer as the lights dim and a purple filter washes over the arena.
THERE'LL BE PEACE WHEN YOU ARE DONE
LAY YOUR WEARY HEAD TO REST
DON'T YOU CRY NO MORE
A long row of white pyro shoots from the entrance ramp as soon as the guitars kick into the song as Trey Willett Makes his way from behind the curtain. He wastes no times making his way down the ramp, stopping only to acknowledge a few fans along the way. When he gets to the apron, he springboards up to the apron and over the top rope. He comes to rest in the center of the ring, smiling and clapping his hands in appreciation of the fan reaction.
Eryk Masters: You really have to hand it to Trey Willett. When nobody else dared to accept the challenge, he stepped up and told Orion, "No more."Tonight he has a chance to take the one thing that Mason Pierce, Valentine Lionheart and Malice hold over everyone's head- that Orion Championship Belt.
Other Guy:: Yeah, but against who? Don't forget they're fighting under Orion Rules. That means it could be either Mason Pierce, Malice, hell, it could even be Valentine Lionheart if he really felt up to the task!
Samantha Coil: And his opponent….
At that moment, the JumboTron goes to static, and "Set The World On Fire"booms from the speakers. The familiar logo appears on the screen as the picture clears…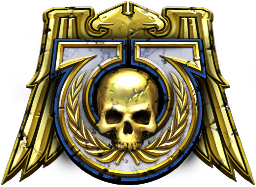 Mason Pierce leads the charge out to the stage, with Leona, Morgana and Malice following close behind. Mason points to Trey and then to the Orion Championship belt over his left shoulder, and shakes his head as he smirks. The group begins to make their way to the ringside area, Malice's focus exclusively on Trey inside the ring. As they arrive at ringside, Mason hands the belt to the timekeeper and locks eyes with Trey, yelling, "GO!"This command sends Malice into the ring, Morgana taking her place at ringside as Mason and Leona head toward the announce table. They grab a pair of chairs and the technician hands them each a headset.
Eryk Masters: Well, this is quite the-
Mason Pierce: You might as well zip it, Masters. Last time you mentioned my name you had me wanting to put my fist through your teeth. Even daring to insinuate that any of the members of Orion are cowards-you're damn lucky I don't drop you right here and now.
Other Guy:: Got a quick question for you, Mason- where's Valentine? You'd think he'd be out here with you guys, especially with so much at stake.
Leona: He's got his own business. Make no mistake, though. His loyalty is still very much with Orion. The man was just in a hellacious match with Loco Martinez last night. We're certainly not about to fault him for not being here right now.
In the ring, the bell hasn't even sounded before Trey takes a run at Malice, peppering him with rights and throwing a couple of wicked forearm shots that stagger the monster ever so slightly. Sensing a chance to seize the initiative, Trey gains a head of steam by ricocheting off the ropes and charging, but Malice is able to counter the running lariat with a thunderous uranage backbreaker! Morgana is yelling instructions to the beast from the ringside area, and Malice complies by pulling Trey to his feet and sending him into the ropes… this time it's Trey who has an answer for Malice, dropping and delivering a baseball slide kick that takes out the big man's left leg, sending him crashing to the mat! Trey quickly springs to his feet and follows up with an elbow to the back of the head and a quick cover, but he doesn't even get a one-count before Malice throws him off, sending him halfway across the ring!
Mason Pierce: He honestly thought that would be enough to take Malice down? I knew he was a fool, but that takes the cake.
Eryk Masters: Stranger things have happened.
Mason Pierce: Yeah, like SHOOT Project still keeping your incompetent ass employed.
Eryk Masters: Seriously,Mason, what the hell is your problem? If I didn't know better, I'd swear you came down here just to-
Mason Pierce: Make sure you don't make any more of those snippy remarks you seem to be known for. That and to be a constant reminder that the next time you say anything- and I do mean ANYTHING- negative about Orion, I'll be more than happy to punch you right in the fucking throat. Think I won't? Try me. I dare you. See how long you keep your job with a wrecked windpipe.
Trey quickly scrambles to regain his vertical base and has a step on Malice, unleashing a textbook dropkick that staggers the beast, allowing Trey enough momentum to rush the ropes and rebound with a flying shoulder block that sends the big man into the ropes… his arm becomes entangled in the rope and Trey is taking advantage of the situation, using his catlike reflexes to mount the turnbuckles and leap, the crowd roaring its approval as Trey lands a legdrop right over Malice's entangled shoulder,sending both men tumbling over the ropes to the floor!
Mason Pierce: GET UP! GET UP!
Eryk Masters: You know, Mason, it would really help things if you could manage to be a little more impartial and quit yelling into the damn headset.
Mason Pierce: And it would help if you would go back to wherever it is you came from and play a nice little game of hide and go fuck yourself, but that ain't happening anytime soon.
Other Guy:: Oooooh… sick burn.
Leona: Easy, Mace. At least try and play nice.
Eryk Masters: Thank you.
Leona: Whatever.
Outside the ring,the count has reached three before Malice gets to his feet and yanks Trey up to his vertical base before dropping him with a vicious lariat! The crowd is booing as Morgana barks instructions to Malice, who nods and grabs Trey by the throat with both hands, lifting him up…
Mason Pierce: That's it, Malice. That's it. 114 the son of a bitch. Right here on the table.
Malice cocks his head slightly and uses his sheer strength to elevate Trey, releasing him and sending a hellacious right fist directly into Trey's ribcage! The count has gotten to six now as Trey writhes on the mat in pain.. Morgana is yelling at Malice to get him back into the ring, and Malice is only too happy to oblige, grabbing Trey by the hair and leading him to the ring apron, slamming his head on the edge of the ring before tossing him underneath the bottom rope. He follows quickly behind just as the count nears nine, ensuring the match continues just before the potential countout.
Other Guy:: Man, is Malice ever taking it to Willett tonight! Now I see why you guys sent him out to defend the Orion title. Nothing against you, Mason, we all know you'd do just as well, but man, just the sheer power of this guy!
Mason Pierce: Nice of you to appreciate our strategy.
Malice grabs Trey in a headlock and starts cranking on the neck, the pain showing in Trey's eyes.. but the Wayward Son manages to garner enough strength to send the big man into the ropes, catching the big man by surprise with a powerslam that sends the near three-hundred-pounder to the canvas! Trey manages to get a one-count before Malice kicks out, but Trey is on his feet now, his breathing slightly heavier than normal,the strain starting to show. However, the raucous roar of the crowd chanting his name seems to give him a fresh burst of energy,and he begins to hammer Malice with a series of chops and forearm shots!
Eryk Masters: Trey Willett is not done yet! This is what we've come to expect from the Wayward Son. Yeah, Mason, I know this probably bugs the hell out of you that he's not being curbstomped by your pitbull, but this man is a former champion. He's come back from bigger odds than this, against more dangerous opposition than even your monster. Say goodbye to your title.
Mason Pierce: Masters, if I wanted your opinion, I'd beat it out of you. And as for your little prediction, stick to announcing or whatever the hell it is they pay you to do. And I'd drop that snarky tone unless you want me to introduce you to my personal dentist, Dr. Fist.
Trey is unloading on Malice with everything he's got, but the big man seems to be absorbing all the punishment, the look in his eyes almost taunting him! Trey switches to a series of chops to the chest that echo throughout the arena, and he finally succeeds in backing Malice into the corner.. Trey backs up and builds up a head of steam, rushing toward Malice, but the monster braces himself and as Trey launches himself for a cross-body, Malice grabs him in mid-flight and holds him before driving the Wayward Son down with a sickening gutbuster! Malice stands over his fallen opponent as Morgana yells out instructions from the ringside area. He grabs Trey by the hair and pulls him to his feet, sending him into the ropes and lifting him up, charging him into the corner! Malice starts raining a series of thunderous hammering blows down on Trey's head before lifting him onto the top turnbuckle and cradling Trey on his shoulder…
Other Guy:: What goes up….
Leona: Comes down with one hell of a crash.
Other Guy:: Niiiice. If you ever decide to get into broadcasting, you're a natural.
Malice charges toward the middle of the ring before dropping Trey with a wicked muscle buster! His gaze goes to Morgana at ringside, who is barking out instructions. Malice nods and pulls Trey up, scooping him up onto his shoulder. Morgana points to the corner, and Malice charges, but Trey manages to slide off and pushes the masked monster into the turnbuckle, finding his balance and getting his knees up as Malice staggers back, bringing the big man down with a backstabber! He goes for a cover… ONE!! Malice kicks out quickly, but the crowd is really starting to get behind Trey now!
Eryk Masters: That's twice now Willett has come within seconds of capturing the victory here, and Malice has yet to even attempt a cover! The big man is having a tough time going on the offensive, because everything he goes for, Willett has a counter!
Mason Pierce: Are we even watching the same match here? Willett got lucky, plain and simple. It happens. Malice gets a couple of knees to the back, Willett gets his neck nearly broken- I give Malice the edge on points.
Other Guy:: Man's got a point, E.
Eryk Masters: Brown noser.
Other Guy:: I call it like I see it, pal. You should know that by now.
Trey gets to his feet and sets himself as Malice finds his vertical base, his eyes narrowing as he charges the smaller opponent… but Trey ducks underneath the elbow and lands one of his own to Malice's back, setting up in a karate stance and unloading a flurry of chops and punches that are rocking the monster, sending him backpedaling toward the corner! The crowd is reaching its fever pitch as Trey takes a few steps back, gaining up a head of steam and charging toward the big man, but Malice catches him,elevating him and delivering a hellacious spinebuster that echoes throughout the arena! Morgana is yelling at Malice to keep on him, and Malice is more than happy to oblige, bringing his big boots down on Trey's ribcage until Trey manages to catch a leg, sweeping the other out in an attempt to get Malice down.. he's using his leg to deliver kick after kick to the back of Malice's knee, trying to chop down the big redwood until one of the kicks finds its mark and does the job, sending Malice crashing to the mat and Trey holding on to the free leg, trying to crank on an ankle lock!
Other Guy:: That looks like it has got to be hurting. With all due respect, I don't care who you are, ankles snap no matter how big the leg it's attached to.
Mason Pierce: He's tougher than you might think.
Suddenly Malice turns onto his back, sending Trey flying as the hold is released!
Mason Pierce: Told ya.
Other Guy:: I stand corrected.
Both men get back to their feet and Trey is the first one up, his eyes never leaving Malice, who seems to be favoring that ankle that was just worked over. Trey charges in and the two men exchange blows, each one compounding the damage until Trey switches to a series of kicks that send Malice reeling.. Trey lunges forward and delivers a wicked elbow that catches Malice flush and sends him over the rope and back to the floor! As Malice slowly gets to his feet, Trey rushes toward the corner, scaling the turnbuckles and going airborne, catching the monster with a breathtaking moonsault that finds its mark!!
Eryk Masters: Willett's gone airborne, and Malice just took the brunt of that impact! I don't care who you are, getting up from that is going to be a-
Mason Pierce: It is NOT going to be a problem, if that's what you were about to say. It's going to take considerably more than that to finish off Malice. Willett's a glorified spot monkey, little more. He can't match power and strength with Malice, so he goes to something different. I'll give him an A for effort, but in the end, it'll be an F for results.
The count starts as both men lay on the floor outside the ring. Morgana has rushed to Malice's side, barking instructions and telling him to get up, but he is clearly dazed from the moonsault's impact. Trey starts to find his vertical base as the count reaches three… four… Malice gets to a knee, and Trey hops up on the ring apron, leaping and aiming a knee right for the monster's head, but Malice gets out of the way and Trey slams his knee into the announce table! The count starts up again as Malice grabs Trey and throws him back into the ring, following close behind.
Mason Pierce: You were saying,Masters? Take a good look at Malice. Does that look like someone who is in any sort of distress? I didn't think so.
Malice stalks Trey, who has backed into a corner, using the ropes to pull himself vertical in an attempt to get the feeling back into his knee.. Malice charges in, but Trey manages to get out of the way and sends the big man into the corner hard! Trey loops his arm around Malice's neck and brings his knees up into Malice's back, falling backwards and sending the crowd into a frenzy! Trey gets up and it almost seems like he's getting his second wind, motioning for Malice to get up… the big man gets up to a knee before Trey hits a baseball slide and sends him right back down to the canvas! The crowd is roaring as Trey points to Malice and yells, "IT'S OVER!"
Other Guy:: Confident. And this time, he might just mean it.
Leona: Don't count Malice out yet.
Trey quickly hooks Malice's arms and lifts him up, the strain evident on his face as he drops the monster to the mat…
Eryk Masters: ENDTIDE!! ENDTIDE!! YES!! HE HIT IT!!! HE HIT IT!! NEW CHAMPION!!
The crowd is roaring as the referee counts… ONE!! TWO!!!
Mason Pierce grabs a microphone and rushes to the ring apron.
Mason Pierce: You drop that hand one more time, and I swear it will be the last time you ever work in this city or this business EVER again, you got it?
Pierce gets up on the apron, climbing through the ropes and entering the ring, the crowd loudly voicing its disapproval. Trey gets up and stares at the Orion leader, who has a slight smile on his face- he knows he's got Trey's attention.
Mason Pierce: Answer me this, Trey. At what time did any member of Orion state that this title was going to be won by a pinfall? I know I sure as hell didn't. Leona, did you? Morgana? Didn't think so. You wanted this shot, Trey. You see it through to the end.
Trey approaches Mason, his fist balled.
Mason Pierce: You want to up and pop me one right in the mush, don't ya, Trey? I can see it in your eyes. Right now you want to hit me. Hate to break it to ya, but that ain't gonna get you the title either. You see this big son of a bitch you've been tangling with all night? The one you finally managed to get down for a couple of seconds? Well, you want to get the better of him and walk away with our belt, you're gonna have to put that near three-hundred-pounder.. THROUGH A TABLE. Oh, and I really would advise that instead of trying to get a shot in on me, you might be better off turning around.
On cue Malice charges in and levels Trey with a clothesline just as Trey is turning around. Malice winds up and begins laying boots to the Wayward Son's ribcage. The crowd voicing their displeasure.
Eryk Masters: This might as well be a damned handicapped match!
Mason Pierce: Only the cream of the crop is fit to wear that belt, Masters.
Malice drags Trey to his feet. Snaps him in and levels him with a short armed clothesline. Malice drops an elbow. He slowly gets up, watching Trey struggle to his feet. Trey stumbles backwards into the ropes, holding himself up, willing his legs to work underneath him. Malice takes off at full speed looking to clothesline Trey over the top rope, but right before Malice makes contact, Trey drops down pulling the top rope.
Eryk Masters: Low bridge!
Malice flies out over the top rope and crashes to the outside. Trey pulls himself up and watches Malice start to stir. He takes off. Hits the ropes, and as he gets back to the side where Malice is he launches himself handsfree over the top rope, somersaulting and nailing Malice with a somersault senton!!!
Other Guy:: He nailed it!
Mason Pierce: No!
The crowd roars a section starting a "Holy Shit"chant.

Eryk Masters: Trey changed the tide with that big move.
Trey gets up and heads to the apron. He pulls it up and looks under the ring. He reaches under and with a huge smile pulls out a table. He slides the table into the ring, and rolls in after it. He sets it up as Malice starts to stir. As Trey and Malice's eyes lock Willett taunts the big man. Malice slides into the ring and charges at full speed towards Trey and the table. Trey senses it and drops down with a drop toe hold the crowd holds their breath as Malice's head makes contact with the table, but just the corner! The table topples over, but doesn't break.
Eryk Masters: So close!
Trey looks in disbelief at the betraying table. He takes a deep breath and goes back to set the table upright, but this time more in the corner. The crowd starts up a "Lets Go Trey!"chant. Malice gets up clutching his head, and is leveled by a full speed spinning heel kick. He gets up with a fist pump, the Epicenter urging him on. Malice gets back to his feet. Trey grabs him by the wrist and whips him into the opposite corner. He charges in and leaps with a running high knee. He takes two steps back and runs leaping up on the middle rope and leaps up onto Malice's shoulders.
Other Guy:: Trey looking for a 'rana.
Trey tries to launch Malice with a hurricanrana, but Malice postures up and holds Trey in powerbomb position. Trey's face is etched with panic. He looks around and starts pistoning desperation right hands into Malice's forehead.
Mason Pierce: Yes! Trey Willett is in for a world of hurt.
Malice takes off running towards the table.
Eryk Masters: This could be it!
Trey continues fighting. A well placed fist right above the eye makes Malice stumble slightly. His grip loosens and as they get to the table, Trey is able to shimmy just enough and push off of Malice's head, effectively changing his trajectory, so he goes OVER the table. His feet hit the top of the table, but it the table doesn't break or slow down Trey as he comes to a nasty landing on the top turnbuckle.
Eryk Masters: Trey sacrificed to stay alive in this match up.
Other Guy:: A little extra pain, but an inventive way to keep from losing!
Malice angrily slaps the top of the table, and then pushes it off to the side. Trey slouched in the corner. Malice begins driving his shoulder into Willett's midsection. Shoulder after shoulder is buried deep into Trey's ribcage. Malice winds up with a right hand, but Trey sidesteps and starts lashing out with series of stiff kicks. Malice takes Trey down and the two start brawling on the mat.
Eryk Masters: This is chaos!
During the melee, nobody notices that Morgana has gotten up on the ring apron with a chair, and she's jamming it into the corner, hopping down to ringside and yelling to get Malice's attention and pointing to the corner!
Eryk Masters: It figures. Only a matter of time before-
Mason Pierce: I would choose your next words carefully, Masters. They might be your last.
Eryk Masters: That's it. I have HAD it with you, Pierce. I've been taking your crap all night. No more.
Leona: Sit your ass down and do your job,Masters. Try growing a pair. You want to walk out, just keep in mind it might be the last time. You really think the brass is going to look favorably on one of their announcers walking away in the middle of a major pay-per-view event? Exactly.
Other Guy:: I ain't touching that one. Sorry,man. She's got you there.
In the ring, Malice has gotten the upperhand. He brings Trey to his feet and Malice whips Trey toward the corner, but Trey manages to counter and he sends Malice into the ropes, getting some air underneath him and landing a dropkick that staggers the monster! Trey is fighting with everything he's got right now, throwing rights like crazy, and the crowd is roaring, willing him on! He spots the chair leaning against the corner and goes to grab it, but Morgana gets there first and grabs it before he can! She's taunting him with the steel chair and it seems to be working,as his attention is briefly off of Malice and on Morgana outside the ring with steel in her hand.. he reaches through the ropes to try and grab the chair, but she swings and clocks Trey right across the forehead! He staggers back into the ring, blood starting to flow from the open wound, and he turns around to face Malice! Morgana is yelling,"FINISH HIM!!"Malice nods and drags Trey into the middle of the ring, hooking the arms and elevating the dazed veteran… CHAINBREAKER!!! Morgana is on the apron, yelling, "AGAIN!! AGAIN!!"Malice's eyes narrow and he pulls the semi-conscious Trey to his vertical base, hooking his arms once again and lifting him up one more time… and dropping him with a SECOND Chainbreaker!! Morgana points at the table and Malice nods, pulling the nearly-unconscious Trey up and lifting him horizontal… he makes his way toward the table in the corner and swings Trey into position, pivoting and sending him into the corner with a vicious Demon's Whip!! The impact is enough to break the table nearly in half,and the crowd is booing loudly as the bell rings!
Samantha Coil: Ladies and gentlemen, your winner… MALICE!!
Mason grabs the Orion title belt from the timekeeper's table and heads into the ring to celebrate with Malice and Morgana as the referee hovers over Willett, trying to rouse him with no response. The referee immediately looks to the back and puts his arms up in an X, getting the attention of the medical staff backstage.
Eryk Masters: Bet you guys are happy now. You just made a complete mockery out of your own title. Nice job.
Leona: Up yours, Masters. You're just pissed because Willett couldn't do the job. Deal with it.
Leona yanks off the headset and tosses it on the announce table as she climbs into the ring to celebrate the victory with Orion.
Eryk Masters: Thanks for the backup, OG. Always nice to know my broadcast partner has my back.
Other Guy:: Don't mention it. Always glad to be of assistance.
Eryk Masters: Asshole.
The show rolls on and the crowd is still amped for the next match of the evening.
Eryk Masters: Coming up next, folks, we've got the World Tag Team Championships on the line in a rematch from the World Tag Team Championship Tournament.
Other Guy: The champs have had a storybook run going on, but the challengers are looking to end that story here tonight.
Samantha Coil: Ladies and gentlemen, the following contest is scheduled for one fall and is for the WORLD TAG TEAM CHAMPIONSHIPS!!
The crowd lets out a short cheer for the match announcement before melting into a chorus of boos as the lights in the arena fade to black. The boos grow louder as the opening of You've Seen the Butcher begins to play.
The SHOOTtron lights up with the image of a happy couple, a man with his arm around a woman. The image begins to distort and melt. The woman's face begins to swell and bruise and the man's features begin to decay. The two individuals begin to bleed from the eyes, the blood running down their cheeks. The camera pans down to where the blood has been landing and has formed a single word…
SCAR
The song kicks into full gear and the lights of the arena go to their full brightness for a split second before the arena is plunged into darkness, save for a single spotlight on the entrance stage. Standing in that spotlight are Kenji Yamada and Flay Rios. Flay stands in front of Kenji, a look of timid determination on her face, while Kenji stands tall, glaring down at the ring. Flay glances back at Kenji and the two begin to walk to the ring, ignoring the hatred spewing from the fans.
Samantha Coil: Introducing first, the challengers! Representing Project: SCAR, they are the team of FLAY RIOS AND KENJI YAMAAADAAAAA!!!
Eryk Masters: And here come the challengers. There seems to be a different attitude from Flay Rios tonight, OG. She's doesn't seem as hesitant to get to the ring tonight.
Flay and Kenji continue their walk, making their way to the ringside area. Flay pulls herself up onto the apron, rolling underneath the bottom rope, while Kenji climbs the ring steps and steps between the ropes.
Other Guy: I think Flay is beginning to drink the SCAR Kool-Aid, E. She wants to make Kenji happy. In fact, SHE is the one who made the challenge to Anarchy for this match.
Kenji and Flay stand in their corner, Kenji staring straight ahead stoically, while Flay shifts nervously.
Eryk Masters: Either way, we've seen what this tandem can do, and they are hell bent on defeating the tag team champions tonight, ESPECIALLY after what transpired earlier.
You've Seen the Butcher fades from the speakers and the fans' boos soften and cheers begin to permeate though the Epicenter in anticipation of the champions' arrival.
The live Epicenter crowd roars as the lights flash in time with a drum beat. Each beat a letter flashes on the jumbotron. The crowd shouts along with each letter as it flashes "A…N…A…R…C…H…Y!!!!" They shout "ANARCHY" as the whole word jumps onto the screen before a series of highlights begins to play as soon as Sebastian Bach's shriek rips through the Epicenter as the crowd jumps to their feet.
"C'MON!"
The tron flashes highlights. Arch Angel's "Weight of the Halo. T.Rex's "Extinction Event". Them hitting the "Jersey Turn-Spike". Them hoisting their tag titles high into the air. T.Rex and Arch Angel step out onto the entrance ramp in their matching black leather wrestling pants and white tank tops with the red circle with an "A" through it. Each man wearing the SHOOT Project Tag Team Championship belts on their left shoulder. They pause at the top. They turn to each other. Arch Angel points at the ring. T.Rex hops up and down while nodding with a confident smile and they turn and walk with a purpose slapping hands with some fans.
Samantha Coil: Making their way to the ring at a combined six hundred thirty six pounds, and hailing from Seaside Height, New Jersey. YOUR SHOOT PROJECT WORLD TAG TEAM CHAMPIONS…. T.Rex…. Arch Angel…. AAAAANAAAAAARRRRCHY!!!!!
The crowd responds with "ANARCHY!" They hoist their belts high overhead as flashbulbs snap and the crowd roars their approval. Their opponents watching across from the ring with a disapproving sneer.
Eryk Masters: A few weeks back these two teams met in a hard fought contest, that Anarchy won to move on in the tag title tourney, and we know exactly what that led to!
T.Rex extends his title in Kenji's direction. They lock eyes. T.Rex gestures "if you want 'em, come get 'em". The referee steps between them before hell erupts and ushers the two teams to their corners. "Monkey Business" fades out.
Eryk Masters: Tensions are running high in this one, but we're about to get underway… what the?
The crowd has begun to cheer wildly. The cheers melt into LOUD chants of "TCHA" as the cameras cut to the crowd where we see that El Asso Wipo and Silas Mitchell are mingling with the fans. Well… sort of. Silas stands silently with his arms crossed over his chest. Meanwhile, Wipo is… selling hotdogs? He hands a hotdog to a youngster in the crowd and gives him a thumbs up before walking down a few steps shouting.
Wipo: GET YOU'RE VERMONTIAN HOT DOGS HERE! COURTESY OF THE LEGENDAY LUCHADORE!
Wipo pauses to stuff a hotdog into his own mouth before continuing.
Eryk Masters: Umm… we've got a big match about to start here, and Vermont's Finest are selling hotdogs? …Why?
Other Guy: Clearly, our beloved LEGENDARY LUCHADORE just wants to help SHOOT with concessions. He's a real team player!
Wipo continues to alternate between handing hotdogs to people and stuffing them in his mouth, while Silas simply shakes his head. FINALLY, the Epicenter security team arrives on scene and attempts to remove him. But Wipo looks at them with a shocked expression on his mask.
Wipo: ARE YOU CHALLENGING MY JUEVOS?
In the ring, Kenji and Flay simply shake their heads in disgust, eager to start the match. Arch Angel has a look of amusement on his face, while T-Rex's eye twitches as the crowd continues to chant "TCHA."
Back in the crowd, security has restrained a flailing Wipo and a silently furious Silas and is removing them from the arena. We cut back to the ring where T.Rex is ready to start off against Kenji, while Flay and Arch Angel have stepped out onto the apron.
Eryk Masters: And FINALLY, we can get this tag championship match going!
Scott Kamura calls for the bell and the World Tag Team Championships are officially on the line!
Kenji moves in quickly, and backs T.Rex into his own corner, HAMMERING away with rights and lefts. He turns and SMASHES Arch Angel in the face with a forearm before going back to work on T.Rex! Scott Kamura is right there trying to get the action out of the corner, BUT Arch Angel climbs into the ring and pulls Kenji off T.Rex. Flay RUSHES into the ring and JUMPS onto Arch Angel's back and begins to fire forearms to his back as Kenji goes back to work on T.Rex. T.Rex begins to fire back and Arch Angel FLIPS Flay off him onto the canvas, but she pops back up and continues to fire sloppy shots to his chest! Scott Kamura is shouting away and trying to restore order!
Eryk Masters: Oh man, this has already gotten out of hand in the early goings here. Scott Kamura has got to get control of this thing.
Other Guy: Well, based on what happened earlier, this is what we expected, E. Kenji and Flay, along with the rest of SCAR must be FURIOUS about what happened to Isaac, and Anarchy was a big part of why they weren't able to prevent it!
Kenji and T.Rex continue to exchange blows, while Arch Angel FIRES a right hand into Flay that staggers her backwards. Scott Kamura grabs Flay around the waist and tries to drag her back to her corner, but she SHOVES him back, going right back after Arch Angel, but Arch Angel ducks and sends Flay over the top rope to the outside! He turns and HAMMERS Kenji from behind and the boys of Anarchy begin to double team Kenji! Scott Kamura continues to shout at Anarchy and FINALLY begins to count.
ONE!
TWO!
THREE!
FOUR!
Arch Angel finally steps out onto the ring apron as Flay pulls herself up onto the apron on the SCAR side of the ring.
Eryk Masters: And it looks like we FINALLY have some semblance of order here!
T.Rex SMASHES a forearm into Kenji's jaw before tagging in Arch Angel. Angel steps into the ring and delivers a boot to Kenji's midsection as T.Rex steps out onto the apron. He hooks Kenji's head and brings him up and over with a big vertical suplex as the crowd cheers loudly.
Arch Angel brings Kenji back to his feet and delivers a SOLID right hand to his jaw. He Irish whips him into the ropes and catches him with a powerslam, immediately hooking the leg for a cover! Scott Kamura is there!
ONE!
TWO!
NO! Flay dives into the ring and makes the save!
Kamura admonishes Flay, but she pays him no mind as she STOMPS Arch Angel on the back of the head! Kamura begins the count again, but Flay retreats to her corner before he can even get to two. Arch Angel rolls off Kenji shaking the cobwebs out from that VICIOUS stomp by Flay. Kenji rolls to his stomach and pushes himself back to his feet, seeing Arch Angel begin to stand as well.
Kenji rushes in and NAILS a turning Arch Angel with a NASTY yakuza kick, sending him down to the canvas in a heap. He begins to stomp away on Arch Angel for a few seconds before bringing him to his feet and SLINGING him into the Project: SCAR corner. Kenji plants a few kicks to the midsection before making a tag and Flay steps into the ring. Kenji grabs Flay by the shoulders and RAMS her shoulder first into Arch Angel's midsection before exiting the ring and standing on the apron.
Eryk Masters: There goes that… unique tandem offense from Kenji and Flay on display. It appears that Flay is much more willing to step into the ring tonight, OG.
Other Guy: Well, considering that she considers SCAR to be her family now, it makes sense.
Flay begins to fire forearm shots into Arch Angel's face before UNLOADING with a sloppy barrage of kicks to the torso. Scott Kamura is admonishing Flay, shouting for her to bring it out of the corner, but she continues to kick away. Kamura again begins his count.
ONE!
TWO!
THREE!
FOUR!
FIV-Flay backs away JUST before the five count.
Flay rushes back into the corner and plants a forearm right into Arch Angel's jaw, BUT ARCH ANGEL FIRES BACK with a BIG right hand, nearly sending Flay across the ring! He FIRES an elbow at Kenji on the apron before stepping out of the corner towards Flay. Flay looks up at the advancing Arch Angel and we see there is a small trickle of blood coming from her nose. Flay SMILES at Arch Angel before LEAPING forward, wrapping her legs around his waist and just SLAMMING her head into his with a series of BRUTAL headbutts!
Other Guy: That big shot from Arch Angel seems to have awakened the "other" Flay, E!
Arch Angel staggers backwards, but manages to THROW Flay off him. He hits the canvas hard near her corner, where Kenji tags himself in. Arch Angel staggers forward, trying to shake out the cobwebs and Kenji greets him with a kick to the stomach and a DDT. Flay rushes forward, but Kenji quickly grabs her and snap suplexes her onto Arch Angel! Flay rolls away, leaving the ring and going back to the apron while Kenji brings Arch Angel to his feet slowly. He Irish whips Arch Angel to the ropes and catches him on the rebound with a jumping leg lariat, sending Arch Angel back down to the canvas hard. Kenji brings Arch Angel back to his feet and walks him back to the SCAR corner before delivering a STINGING knife-edged chop to the chest.
Eryk Masters: And now that things have slowed down, Kenji and Flay are firmly in control.
Kenji tags in Flay, and as Flay comes in, he grabs her by the shoulders and sends her into Arch Angel's midsection again, BUT ARCH ANGEL MOVES out of the way and Flay goes shoulder first into the steel post! The crowd cheers with renewed life as Arch Angel turns and NAILS Kenji with a clothesline that sends him over the top to the outside!
Arch Angel begins to stagger towards his corner looking to make a tag to T.Rex, BUT FLAY JUMPS on his back and starts to SLAM her forehead into the back of Arch Angel's head repeatedly. Arch Angel stumbles and falls forward, BUT HE MANAGES TO MAKE A TAG TO T.REX ON HIS WAY DOWN! The crowd goes CRAZY as T.Rex barrels into the ring, grabbing Flay by the hair and YANKING her off his partner and down to the canvas!
Eryk Masters: T.Rex is in and he looks ready to take things right to Flay!
Flay scrambles to her feet and LAUNCHES herself forward, but T.Rex catches her in a bearhug! He begins to SLING Flay back and forth like a ragdoll! Referee Heflin is right there checking on Flay!
Eryk Masters: Oh God. Is she?
Other Guy: Yea, E. It's disturbing. Flay Rios is SMILING, folks. She appears to be ENJOYING that bearhug. Most competitors would be in excruciating pain, but Flay Rios is SMILING.
T.Rex notices this and stops slinging her back and forth before DRIVING her into the mat with a HUGE belly to belly suplex! T.Rex brings Flay back to her feet and DRAGS her by the hair to his corner. He boots her in the gut before tagging Arch Angel back into the match. Arch Angel boots Flay and puts her into a standing headscissors, hooking her arms while T.Rex climbs the turnbuckle!
Eryk Masters: They're looking to end it right here with the Jersey Turnspike!
But Kenji has rolled back into the ring and CLIMBED up onto T.Rex's back!
Other Guy: OH MAN! Not again! This is similar to what happened last time these two teams met, but it was Flay on T.Rex's back!
Kenji pounds away at the back of T.Rex's head and neck and Flay slips out of Arch Angel's grip! She delivers a QUICK dropkick to Arch Angel's knees, sending him to the canvas face first and CLIMBS up the turnbuckle with Kenji and begins to FIRE shots into T.Rex's kidneys! Kenji and Flay share a look with one another as T.Rex starts to lose strength. The both wrap their hands around his head a DROP back with a Russian legsweep off the second turnbuckle, CRASHING to the canvas as T.Rex lands across the back of Arch Angel!
The crowd gasps for a moment in stunned silence!
Eryk Masters: HOLY CRAP! Did you SEE the impact there, OG!?
Other Guy: See it? I FELT it. But all four competitors are down!
Kenji begins to stir first as he rolls over and CRAWLS forward, shoving T.Rex off Arch Angel. He rolls Arch Angel to his back and makes a cover, managing to hook a leg! Kamura drops into position!
ONE!
TWO!
THREE!
Eryk Masters: NO!! Arch Angel JUST got his shoulder up! This is NOT over yet!
Other Guy: I can't believe it, E! I thought for SURE that it was over there!
Kenji pulls himself to his feet and Flay has made it up as well. Scott Kamura is trying to tell Kenji to get out of the ring, but Kenji and Flay are staring at one another as if in some kind of trance. Flay suddenly turns and climbs to the top turnbuckle, holding her arms outstretched with her back to the ring! A NASTY smile forms on Kenji's face as he hops to the second turnbuckle and grabs underneath Flay's arms.
Eryk Masters: Oh God, no! They're going for Angeldust!
Other Guy: This move is SICK, E! If they hit it, it's goodbye to the tag titles for Anarchy!
Kenji steps up to the top rope and holds Flay in the crucifix powerbomb position, ready to strike, BUT T.REX is back up and standing on the ring apron! He SHOVES Kenji forward as Arch Angel rolls towards the turnbuckles and Kenji loses his grip on Flay! Kenji hits the canvas face first and Flay lands HARD on the back of her head! The crowd nearly loses their minds as Arch Angel DRAGS himself to his feet and T.Rex scales the second turnbuckle, pointing at Flay! Arch Angel nods and sets Flay up again!
PEDIGREE!
REVERSE SPLASH!
Eryk Masters: JERSEY TURNSPIKE! THEY HIT IT! THEY HIT IT!
Other Guy: HOLY HELL!
T.Rex rolls away and Arch Angel drops down to make the cover! Scott Kamura drops down in position!
ONE!
TWO!
THREE!!!
Or it would be, but Scott Kamura has just been JERKED out of the ring! The crowd begins to RAIN down boos, not liking what they see.
Eryk Masters: Oh man! Anarchy had it won, but OBSIDIAN is at ringside and has just pulled Dennis Heflin out of the ring and thrown him to the floor!
Other Guy: And he's getting into the ring, E. This could be really bad.
Arch Angel looks around, wondering what is going on until he sees Obsidian in the ring stalking towards him. Arch Angel gets to his feet and wastes no time going right after the big man! He fires shot after HEAVY shot into the desert nomad and actually begins to beat him backwards, until Kenji CHOP BLOCKS his knee, sending him down to the canvas. Kenji and Obsidian begin to STOMP away on Arch Angel, but T.REX IS IN and NAILS Kenji! He turns and FIRES a shot to Obsidian as well. T.Rex fires away, but DANNY EVERS comes out of NOWHERE and DRILLS T.Rex with his Deviant mask, staggering him!
Eryk Masters: Oh, no! This is going to get really ugly!
Obsidian begins to HAMMER on T.Rex while Evers and Kenji start to STOMP away on Arch Angel again. Flay has stumbled to her feet, still slightly dazed and JOINS IN on stomping Arch Angel. She turns to see that Obsidian is choking T.Rex in the corner and rushes forward, delivering SAVAGE kicks to his midsection.
Other Guy: E, this is… this is bad.
Eryk Masters: I agree, OG. What was an amazing match has just degenerating into a MUGGING of the tag team champions. Project: SCAR has gone off the rails because of what happened to Entragian earlier tongi… WAIT A MINUTE!!
The crowd ROARS as LOCO MARTINEZ comes SPRINTING to the ring! Obsidian releases the choke he has on T.Rex and turns around to EAT a flying knee as Loco springboards off the top rope! He staggers back and drops to a knee as Loco hits the far ropes and NAILS a turning Kenji Yamada on the rebound with a flying forearm. Evers rushes in, but Loco ducks his clothesline, springboarding off the top rope and NAILING Evers with a spinning heel kick! T.Rex has grabbed Flay by her throat and LAUNCHED her off him. He rushes forward and LEVELS her with a HUGE lariat as she gets to her feet.
Eryk Masters: Loco Martinez, our 2013 Master of the Mat winner has come to help his friends!!
Project: SCAR exits the ring, but begin to form a circle, sinister looks dominating their features. Arch Angel PULLS himself to his feet and the trio stands back to back in the ring motioning for SCAR to "bring it on."
Other Guy: Anarchy and Loco aren't backing down here, but they're still outnumbered! This is gonna be a fight!
A few seconds pass, and then the members of Project: SCAR begin to slowly back away. Anarchy and Loco relax just a little as the four SCAR members slowly retreat towards the back.
Eryk Masters: I'm not sure why SCAR is leaving here, but I can't say I'm not glad. This could've gotten a whole lot uglier.
Meanwhile, Dennis Heflin is speaking to Samantha Coil. After a few more seconds, she brings the microphone to her lips.
Samantha Coil: Ladies and gentlemen, referee Dennis Heflin has ruled this match a NO CONTEST due to outside interference. Therefore… STILL YOU WORLD TAG TEAM CHAMPIONS… AAAAAANAAAAARRRCHHYYYYY!!!
Dennis Heflin hands the title belts to T.Rex and Arch Angel as "Monkey Business" begins to play again and the crowd begins to cheer. Loco claps slowly and Anarchy holds their tag titles high in the air for a few seconds before the three men exit the ring and make their way back up the aisle.
Eryk Masters: This was one hell of a contest and it's a shame it ended the way it did, but one thing is for sure, I don't think we've seen the end of the Anarchy and Project: SCAR story.
Other Guy: I'm sure we haven't, E. But, ladies and gentlemen, we still have two more title matches still to come tonight! The Sin City Championship is on the line and, in our Main Event, Donovan King will defend the World Heavyweight Championship against Dan Stein. Stay tuned, folks!


Mirage stood nervously behind the curtain waiting for his cue to enter. Had the people already forgotten? Will they even care? Had his past finally caught up with him? His mind raced, but all of these questions had to be forgotten the second his music hit. He had a message to deliver, and for the first time in a long time, Mirage had a smile on his face.
As the beginning of Fear Factory's 'Resurrection' hit the Epicenter PA, Mirage took a deep breath before stepping through the curtain to modest cheers, something he was still growing accustomed too.
Forsaken by destiny,
forsaken by my own mind,
I must remove my skin…
to see belief in your eyes!
Walking to the ring with a purpose, Mirage picks up a little speed right before hitting the ring apron and slides beneath the bottom rope.
Eryk Masters: While a bit impromptu, we've been informed that Marcus Mirage has a few words he'd like to deliver to SHOOT Project and it's fans. You can already see a difference in his demeanor, maybe this is some long awaited good news on his wife, OG.
Other Guy: He does seem to have a bit of a spring in his step today, so you'd have to guess it's good news, but you can't judge a book by it's cover.
As his music fades and the arena grows silent, all eyes fall on the center of the ring. Despite being around for what seems like eons, he appears nervous…out of his element.
Mirage: First things first. I promise I'll try to keep this short. My sincerest apologies to everyone, especially Solomon Richards for my dismal performance last Dominion. At the time, my mind was racing, I was elsewhere, I was just lost in a world of worry. It's funny how easy things can be when everythings going well, but we never stop and recognize how well things are going. We just take it for granted. We ride the wave never expecting it to end. And then, one day, it does. We get a little older and start losing things we once never thought twice about. You slowly begin to reevaluate just about everything, and somehow, for me, being the dick I've always been just…wasn't the same. It didn't feel right anymore. And that's life.
A few of the fans can be seen laughing at his remarks as Mirage slowly paces the ring.
Mirage: You all know my story up 'till now. From my recent struggles, to getting older in a business that has no room for the "elderly", but more importantly, what's been going on with my wife, Sahara. Her real name is Lauren, by the way. Anyway, she's been in my life for as long as I can remember, and now I can't imagine living it without her. She was one of the unfortunate that needed to seek help outside the US for a costly transplant, and we've pretty much secured everything we need to get this thing done…
Mirage nods as those in the crowd respectfully cheer the news.
Eryk Masters: Excellent news!
Other Guy: Just make sure you cross all those t's and dot all those i's…
Mirage: So, wow, this is an insane moment for me to be standing here for this reason. If you had told me there'd be a day that I'd be out here thanking you fans for all your support, I'd have said you've lost it. But here I am. So, without further ado, I'd just like to thank everyone that donated and helped us…helped me, through this tough time. So, on behalf of me and my family, thank y…
'Salt on Everything' by Sole suddenly hits the Epicenter PA as Mirage immediately shakes his head at the not-so-unexpected interruption and lowers the mic. He can be seen mouthing, 'son of a bitch' to himself as a battle torn Valentine Lionheart emerges from the back; sporting a huge bruise on the side of his head and stitches that run from his temple down to his ear. He stands at the top of the ramp, his demeanor almost solemn before he makes his way toward the ring.
Eryk Masters: Oh…come on. Hasn't this man given up on messing with Mirage's life yet?!
Other Guy: I'm sure Mirage saw the possibility of this interruption coming, which is probably why he was trying to keep it short. Valentine wants something, and based on his performance since entering SHOOT Project, this man's not gonna stop until he gets it.
He climbs the steps up onto the ring apron, glaring at Mirage, his nostrils flared, and with a flick of his wrist he waves Mirage away so he can step through the ropes while motioning for a mic at ringside. He doesn't waste any time getting to the point.
Valentine: You don't get a happy ending. *He pauses looking around the crowd.* None of us do…all my hard work, all my training…for nothing! Do you know how that feels Marcus? *He feigns for a response but cuts Mirage off when he is about to answer.* Of course you do, I mean look at you. I was supposed to be here tonight as your Master of the Mat; but instead I am left with NOTHING! Shuffled to the back of the deck…
Other Guy: Something seems off with Valentine tonight, he should be proud of his feat in the Master of the Mat tournament and of his performance last night.
Eryk Masters: He lost. And something tells me a guy like Valentine not only doesn't lose often but he doesn't take these losses lightly.
Valentine: Where is my pomp and fanfare? Where was my praise from those two peice of shit *He points at the announce booth.* when last night ended? It was gone, TAKEN FROM ME! Which is why I am going to take your moment from you RIGHT NOW!
The fans immediately cheer, knowing that things are about to pick up; only to have Valentine speak over them.
Valentine: Mirage, if that's what they call you these days, you were intended to be my ticket to the top. I tried, believe me I tried to bring out the monster within you; from beating you bloody in and out of this ring to confronting you face to face… I even took to the classic humiliation route by playing Billy Ray "FUCKING" Cyrus for your entrance a few weeks ago…and after all that…You just took it, you rolled over and died. *Valentine spits on the mat in disgust for Mirage's lack of well, anything.* And so, I carved my own path through the Master of the Mat; I came to a point where I didn't need a match with 3M to make my name, for I had done it on my own! But after last nights event…combined with the way in which you have the gall to take up time on a show that was meant to be my crowning achievement? Pining to these fans!? Now all bets are off…Be this on your head!
Valentine flicks his wrist, motioning toward Mirage in a sarcastic manner.
Valentine: Much like my dreams…Your's will not come true. *He looks away for a second* What was it you said a few minutes ago? You've almost got this surgery thing secured?
Valentine lowers the mic and paces the ring, looking out across the crowd before slowly raising the mic back to his lips, with a smirk on his face.
Valentine: Almost. *His voice cold and slow, almost at a whisper.*
An uncomfortable silence washes over the crowd as the look of dread overcomes Mirage.
Eryk Masters: What the hell is Valentine getting at here?!
Slowly shaking his head, Mirage approaches Valentine saying, "Don't do this, please, don't do this…", only to have Valentine shake his head in return.
Valentine: I'm not the one doing it, "Mirage"…you are.
Eryk Masters: Why, you could hear the sarcasm in his voice when calling him Mirage.
Valentine: As I said…There is no such thing as happy ending in this world. Not for men like us. Which is when it came to me…That a person with a bit of financial flexibility may be able to wield that power in an unsavory way that could…delay things for your wife, if you will. Thing's that shouldn't be delayed…*He grins from ear to ear.* I am not unjust, I am human after all…Things can go either way, I can speed them up or I can ground them to a halt. You give me what I want and I will give you her heart.
Eryk Masters: This just went way over the line of personal, OG.
Other Guy: Maybe too far in this case, even for me.
Mirage can be seen saying something to Valentine once again, who simply shakes his head.
Valentine: What? What's that? Don't do this in front of them?! Do what? I'm sorry, I can't quite hear you, these people can't hear you, either. Here, why don't we lift your mic so everyone can hear what you have to say?
Mirage shakes his head, completely at the mercy of Valentine Lionheart.
Mirage: I said don't do this, not like this.
Valentine: Then. Give. Me. What. I…
Before completing his slow spoken sentence, Mirage snaps back in anger, his voice echoing throughout the arena he yells so loud.
Mirage: I ALREADY TOLD YOU I CAN'T GIVE YOU THAT!
Valentine, in turn, snaps back.
Valentine: THEN I WILL GRILL HER NEW HEART UP AND DEVOUR IT LIVE IN THIS RING! HER….LIFE! IS IN YOUR HANDS NOW! *the venom dripping from his every word.*
Mirage stands silently, as if his spirit was instantly drained upon the delivery of those words. He lowers the mic, resting his hands at his sides. Ever so slightly, one of them almost clenches into a fist, only falling short of doing so. He takes a step closer to Valentine.
Mirage: You'd do this? You'd really do this to a person you've never met? To a person that has nothing to do with any of this?!
Valentine merely shrugs.
Valentine: I digress, but she has "everything" to do with this. SHE helped create you. Then, years later, when nobody cared about you anymore, SHE helped reinvent you. And while you and all these people look at me as the bad guy, all I want is what was advertised on the tin here in SHOOT Project. To face the unstable element that is 3M. Not Mirage…not this, whatever this has become. But that former destroyer that took King to the limits. Donovan King. Not some Jonny-come-lately, but one of the fiercest competitors in the history of this business. And while many overlooked what went on between you two…I have to tell ya, it was gripping, edge of your seat stuff. I want…no. Want is too weak of a word for this. I NEED to face that animal. It's part of my path on the road to the World Title. Part of my destiny that you will NOT deny me of.
Mirage shakes his head as he drops his mic. He can be seen mouthing the words, "You're twisted, Valentine.", quite a few times, as he exits the ring. Turning toward the ring, he can again be seen mouthing the words, "She has nothing to do with this…" as he walks up the rampway. Meanwhile, back in the ring, Valentine looks furious that Mirage is once again walking away.
Eryk Masters: Twisted is right, this is unfathomable.
Approaching the ropes facing the rampway, Valentine breaks the uncomfortable silence with a booming voice and a face of anger to match.
Valentine: 3M IS YOUR SALVATION. BRING HIM TO ME!

Samantha Coil: Ladies and gentlemen, the following contest is scheduled for ONE FALL and is both the finals of the SIN CITY CHAMPIONSHIP SERIES and is for the SIN CITY CHAMPIONSHIP!
The crowd pops. Despite both men being not exactly fan favorites, the crowd is definitely excited.
Other Guy: There is definitely a buzz in the atmosphere right now, Eryk. The crowd is definitely excited to see who is going to be the winner of the Sin City Championship Series and who will be walking out with the Sin City Championship.
Eryk Masters: I mean, it's almost the perfect match up. You've got two men who have, sorta inadvertently, been at war since Revolution 104: Championship Edition, when Jacob Mephisto tripped Sammy and tried to cost him the match against Laura Seton, Henry Gordon, and El Asso Wipo. He failed and Sammy went on to win that match and become the Sin City Champion.
Other Guy: After that, the Sin City Championship series started, and we saw very impressive wins from both Jacob Mephisto and Sammy Rochester, but at Reckoning Day 2013, we saw Mephisto's attempt come to fruition when he did what few people thought possible and put Sammy Rochester down, winning the Sin City Championship.
Eryk Masters: Both men have since survived their matches in the Sin City Championship Series, beating top competition to get to THIS rematch, right here at Master of the Mat 2013.
The lights go out. The top of the entrance ramp glows with a dark red. The crowed gets silent in anticipation for the monster that is coming out.
Other Guy: Both men have gone through a lot of changes coming into this match, and Sammy Rochester has, somehow, becoming even scarier than he was before.
Eryk Masters: He's grown up, OG. We didn't think it was possible, but he's become more dangerous than when he was the champion.
Ralph Stanley's "Oh Death" comes on over the PA.
Well I am Death, none can excel
I'll open the doors to Heaven or Hell
Suddenly, a giant wall of pyro SHOOTs up from the ground as Ralph Stanley's "Oh Death" is rapidly replaced with chorus to "The March of Mephisto" by Kamelot.
Wailing your sorrow is only my way to comfort you
REMIND US OF INNOCENT YOUTH!
Waiting for morrow your lonely I name you solitude
I SPEAK OF THE TRUTH!
As the flames die down, Sammy Rochester emerges from the back. He wears no shirt. Just long, baggy black pants and giant red MMA gloves. He does not stop to stare at the crowd. He simply scowls at the ring, Jester Smiles following at a safe distance behind. Jester looks worried.
Samantha Coil: Ladies and gentlemen, introducing first, the challenger. He is a FORMER Sin City Champion! Tonight, he weighs in at FOUR HUNDRED and SIXTY FIVE pounds! Being accompanied to the ring by JESTER SMILES…he is SAMMY…ROCHESTER!
Sammy walks up the ring steps and steps over the top rope, entering the ring. Jester does not find a seat. He looks antsy, worried, and he sorta paces on the outside of the ring. The fans hail down boos, excited for the match, but still not thrilled about Sammy and Jester.
Other Guy: Trouble in friendship paradise you think?
Eryk Masters: I'm guessing so. Jester Smiles looks incredibly worried. Coming off his win, albeit cheap win, over Real Deal, you'd think he'd be happier, but instead, he just looks nervous.
The lights begin to dim slowly and the fans begin to buzz for the arrival of the champion. As the lights completely fade and the Epicenter is plunged into complete darkness, the soft guitar of This is the End of the Road by Happyendless begins to play, causing some confusion among the fans. There are no lyrics, just the soft guitar. The SHOOTtron comes to life and slowed down clips of Sammy Rochester defeating Edmund Augustus Shan, Maya Nakashima, and Elizabeth Gaunt are shown. The video on the tron transitions to Jacob Mephisto defeating Solomon Richards, David Miller, and Johnny Napalm. Another transition shows a split screen of Sammy clutching the Sin City Championship and Jacob Mephisto doing the same. Then, a rugged voice begins to sing…
This is the end of a road.
This is the end of a dream.
This is the end of a life.
The SHOOTtron shows the image of Sammy clutching the title take over the entire screen. It fades to black and white before the image begins to bubble and melt away like burning film. The soft music fades as the final remnants of the image on the screen burns away to show a single word in silver lettering with flecks of gold…
Mephisto
The crowd sends out a mixed reaction as the lettering transforms into a bright red apple, a bright green serpent coiling itself around it. And then…
"TIIIIIIMMMEEE… IS ON MY SIDE… YES IT IS…"
A huge burst of silver and gold pyro erupts on the entrance stage as "Time is on My Side" by the Rolling Stones begins to really hammer out those haunting vocals. There is a decidedly mixed reaction as Jacob Mephisto steps out onto the stage. He stands there, staring down at Sammy in the ring with a cool calm and collected look in those pale grey eyes. His tights are new, silver on one leg with black ghost flames down the leg and gold on the other with white dice rolling down his leg. The Sin City Championship gleams in the light on his shoulder. After a few seconds, Jacob begins to make his way down to the ring. He ignores the fans and their mixed reaction as he reaches ringside and stares up at his massive challenger.
Samantha Coil: And now, the champion, making his way to the ring. He weighs in tonight at TWO HUNDRED and SEVENTY pounds! He is the current Sin City Champion and MISTER SIN CITY…JACOB…MEPHISTOOOO!
Jacob walks to the ring steps and climbs them. He is slow and deliberate as he steps between the ropes, never taking his eyes off Sammy. Jacob stands in the corner and smirks as he slowly raises the Sin City Championship high in the air while locking eyes with the challenger before handing the title off to the Austin Linam.
Other Guy: For someone who is giving up over half a foot and weighs almost half of what Sammy weighs, Jacob Mephisto looks incredibly confident.
Eryk Masters: He didn't win the title by backing down, and as we've seen with his attacks on everyone involved in the Sin City Championship Series, he certainly doesn't think he'll retain the belt by backing down.
Other Guy: That's true. Mephisto knows he is looking at a fight, but he also looks like he came ready for a fight.
Austin Linam signals for the bell. Both men remain completely still for a moment, simply staring each other down. Sammy does not move. Jacob does not move. For about ten seconds, there is a silence in the entire arena as both men stare each other down, locking eyes and never looking away. Sammy is the first to move, running forward in an attempt to grab Jacob. Jacob moves easily, planting a kick to Sammy's leg. Sammy seems to not feel the kick as he turns and moves forward again, again attempting to grab hold of Jacob, and again eating a leg kick for his trouble. Sammy turns again and tries the same tactic yet again, this effort with the same results. Sammy stops, turning to face Jacob but not attacking, a look of frustrated anger on his face. Jester yells for Sammy to calm down. Jacob simply smirks.
Eryk Masters: There is no way that Sammy can match Jacob Mephisto in technical prowess. The man can wrestle circles around mat technicians, and I'd hardly call Sammy technically proficient.
Other Guy: No, but to keep Sammy down long enough for the three, Jacob is going to have to hurt Sammy Rochester, and I'm not sure this new Sammy Rochester is capable of feeling pain.
Jacob moves forward, as if he wants to tie up with Sammy, but as Sammy comes forward to tie up, Jacob ducks under and throws a back kick to the back of Sammy's leg. Sammy goes down to one knee, and Jacob is quick to plant quick shots to Sammy's head. He then locks Sammy in a headlock, but Sammy just shoves Jacob away. Jacob is quick to circle as Sammy gets to his feet, not wanting to engage Sammy while Sammy is standing straight up. Sammy begins to circle as well, though you can tell by the stances of both men that Sammy feels awkward moving this way, while Jacob is very light on his feet. Again Jacob goes for the tie up, and again he ducks under. He turns this time, locking his arms around Sammy's waist. Sammy grabs Jacob's hands and begins to pry them off, but as he does this, Jacob releases the hold and drops down, doing a reverse double leg takedown and bringing Sammy to his stomach. Jacob floats over quickly and locks in a grounded side headlock, wrenching on Sammy's head and applying lots of pressure.
Eryk Masters: Jacob is softening up the skull of Sammy, but the looks of things.
Other Guy: It was by nearly kicking Sammy's head off that Jacob won last time. I think he's looking to repeat that performance.
Sammy is able to power himself up to his hands and knees and then rise up to his feet. Once Sammy is back up to his feet, Jacob releases the hold and turns, throwing a hard right hand that catches Sammy right under the eye! Sammy takes a step back, glaring at Mephisto, who again circles. Sammy again dashes forward, but he catches a hard front kick to his leg which trips him up and brings him to his knees. Mephisto is quick to grab a hold of Sammy's head and drop him with a DDT! Mephisto rolls Sammy over and pins!
ONE!

KICKOUT! As Mephisto gets off of Sammy, he plants a forearm to the bridge of Sammy's nose! Sammy sits upright as Jacob retreats, still grinning his cocky grin. Sammy gets back to his feet and again charges Mephisto, against the warnings of Jester, and this time he is brought down by a drop toe hold! Jacob is up quickly, stomping on the back of Sammy's head! Sammy is up to his hands and knees quickly, but Mephisto just soccer punts Sammy's face! Sammy is sent upright on his knees, an enraged look on his face, but before he can react, Mephisto dashes forward with a Yakuza kick, knocking Sammy to the ground!
Other Guy: We have a Godless already!
Mephisto drops for the count!
ONE!
TW-Sammy tosses Mephisto off, working to rise back up, though clearly the move has taken it's toll. Mephisto rises quickly, waiting for Sammy to get up, taking time to aim his shot, and then dashing forward with ANOTHER Godless! Again, Mephisto pins!
ONE!
TWO!
THR-Sammy again tosses Mephisto off of him. As Sammy sits up, Mephisto plants a hard kick to Sammy's sternum, causing Sammy to wince. Mephisto then hits the ropes and lashes out with another Yakuza ki-SAMMY CATCHES IT! Sammy looks up at Mephisto, enraged, and just THROWS him back while still seated. Mephisto lands awkwardly on his shoulder, and he clutches it in pain. Sammy rises up and walks over to Mephisto, who tries to scramble, but is too late. Sammy grabs Mephisto shoulder from behind and with both hands just SQUEEZES on the shoulder, causing Mephisto to cry out in pain! Mephisto tries to throw back elbows, but they barely connect with Sammy's leg. He squeezes even tighter, applying terrible pressure to Mephisto's shoulder! Mephisto again shows clear pain on his face, but he sees the ropes and reaches out, grabbing them. Austin Linam tells Sammy to break the hold, but Sammy ignores, still applying pressure to Mephisto's shoulder! Linam begins his count!
ONE!
TWO!
THREE!
FOUR!
Sammy just pulls back and throws Mephisto, pulling hard enough to causes Mephisto to release the ropes. Mephisto bounces across the ring, and Sammy comes forward again, this time planting a stomp on Mephisto's back! He plants another stomp, but he keeps his foot in place. He then steps onto Mephisto's back and just stands on the man, allowing all four hundred and sixty pounds to weigh down on Mephisto. Mephisto gasps for air as Austin Linam tells Sammy to get off of Mephisto. Sammy looks down at Linam and smiles. He does a quick bounce on Mephisto before stepping off. Mephisto rolls on the ground, clutching his chest, clearly in a lot of pain.
Other Guy: When a man the size of Sammy Rochester bounces on you like that, he could very easily break your rib cage.
Eryk Masters: Or collapse a lung.
Sammy reaches down and picks Mephisto back up. He turns Mephisto around and grabs the back of his neck. The fans get riled up, feeling Sammy's finisher is coming. However, before Sammy can lift Mephisto, Mephisto throws a hard elbow that connects with the bridge of Sammy's nose. Blood almost instantly begins to pour from Sammy's nose, but Sammy still lifts Mephisto up! However, Mephisto reaches back and grabs the back of Sammy's head! He throws his legs out and uses the momentum of him falling to bring Sammy down with a bulldog takedown! The crowd pops as both men are down, Mephisto rolling away and sitting against the ropes while he attempts to regain his composure.
Other Guy: And just like that, Mephisto is back in this thing.
Mephisto is up first. He sees Sammy on his hands and knees, grabbing his face and coming away with blood. Mephisto sees this opportunity and dashes forward, planting Sammy with another running yakuza kick! Sammy goes down, but he still manages to stay awake and hazily pushes himself back up! Again Mephisto hits the ropes and runs forward, planting Sammy with ANOTHER Godless! Sammy stays down this time, but Mephisto decides it's not good enough. He grabs Sammy and turns him over, pulling him to a seated position. Again, Mephisto hits the ropes and plants Sammy, square in the face, with a THIRD GODLESS! Mephisto drops down for the cover!
ONE!
TWO!
THREE!
NO! Sammy kicks out at the very last second! The crowd is stunned. Mephisto is stunned. Even Austin Linam looks incredibly surprised. Mephisto stands up and gets in Linam's face, yelling that that HAD to be three. Linam shows Mephisto two. Mephisto stares at Linam, standing completely straight up, almost trying to threaten Austin Linam into saying it was three. However, Linam again reminds Mephisto that it was two and that the match continues. Mephisto turns around and sees Sammy is on one knee with one foot planted on the ground. He looks down at the ground, blood dripping from both his nose and now a gash on his forehead. Mephisto looks frustrated and incredibly angry.
Eryk Masters: That…that can't…I mean…
Other Guy: Sammy has taken FIVE of those Godless kicks. In most matches, against most opponents, it only takes ONE for Mephisto to put an opponent down. Even at Reckoning Day, THREE of those kicks kept Sammy down. But…but FIVE and…and…
Jacob looks as dumbfounded as Other Guy. However, Jacob sees that Sammy is still not standing and is still looking at the ground, breathing heavily. Jacob hits the ropes and again runs forward, but suddenly Sammy comes to life and dashes forward, clotheslining Jacob so hard that Jacob actually flips completely and lands on his stomach!
Eryk Masters: DAMN!
Jacob stands up, clutching his ribs. When he turns, he eats ANOTHER clothesline for his troubles! This time Jacob falls to his back, but he clutches his jaw. He rises quickly, and this time when he turns around, he is face to face with a very awake and very angry Sammy Rochester.
Other Guy: Look at the fear in the eyes of Jacob Mephisto!
Eryk Masters: He's done everything in his power to keep Sammy Rochester down, but somehow, bloody and battered, Sammy Rochester will not stop coming.
Sammy Rochester moves in on Jacob Mephisto, who's eyes have gone absolutely wild. Sammy looks down at Mephisto through the blood on his face, his eyes wide with an insane looking rage. Mephisto lashes out, slamming Sammy in the face with a wreckless haymaker. It connects with a devastating thud, but Sammy Rochester hardly registers the punch! Mephisto throws another haymaker! Connects, but still to no effect! Sammy lashes out and grabs Mephisto with both hands, by the neck, and just RAMS his head into Mephisto with a devastating headbutt! Mephisto's eyes go hazy and his legs give way, but Sammy holds onto him by the throat. Sammy cracks a wicked, toothy grin as he lifts Mephisto off the ground and high into the air! Mephisto begins to sputter and gasp for breath, throwing kicks at Sammy's midsection, which the monster doesn't even seem to hardly notice. Mephisto gasps for breath, but Sammy continues to throttle Mephisto, still smiling. Austin Linam warns Sammy to let go of the choke, but Sammy doesn't seem to hear him. Sammy simply focuses in on Mephisto, choking him and throttling him. Austin Linams begins his count!
ONE!
TWO!
THREE!
Jester jumps up on the apron, screaming for Sammy to let go, but Sammy ignores everyone!
FOUR!
FI-
Jester Smiles jumps in the ring and taps Sammy on the shoulder, yelling at him to stop. Sammy suddenly throws Mephisto to his right, turning to Jester. Mephisto collides with Austin Linam! Linam is down. Jester argues with Sammy, warning him that he was about to lose the match. Sammy just glares down at Jester, but Jester stands his ground and points to Mephisto. He yells "pick him up"!
Eryk Masters: Oh come on! Again, Jester Smiles is in a match where the referee is down. He's gonna help Sammy take the match the way he won against Real Deal!
Sammy nods, walking over to Mephisto. He slams Mephisto with another headbutt! Jester yells for Sammy to turn him around and hold him. Sammy turns Mephisto around and places him in a sloppy full nelson. Jester backs up, looking at Jacob, an evil smile crossing his face. Jester hits the ropes, runs forward, and fires off a Virginia Sidekick…BUT MEPHISTO DROPS DOWN! JESTER KICKS SAMMY IN THE FACE!
Other Guy: OH SHIT! Sammy looks PISSED!
Jester turns around, a look of fear on his face, realizing what just happened. Sammy grabs his jaw, a hurt look on his face.
Sammy Rochester: You…you kicked me…
Jester Smiles: Now…Sammy…Sammy listen…
Sammy stands up straight, a look of absolute hatred on his face.
Sammy Rochester: YOU FUCKING KICKED ME!
Sammy lashes out and SLAMS Jester in the face. Jester goes down in a heap, seemingly unconscious. This doesn't stop Sammy, though, from grabbing Jester by the back of the neck and lifiting him off the ground and HIGH in the air. The crowd cheers raucously as Sammy DROPS Jester with a reverse chokeslam!
Eryk Masters: YES! YES! Could NOT have happened to a nicer guy! My heart just leaked a little!
Sammy looks down at Jester, who is now unmoving. He reaches down and grabs him by the neck, considering another, BUT MEPHISTO COMES FROM BEHIND WITH THE GODLESS TO THE BACK! Sammy is pushed down and forward, colliding head first with the middle turnbuckle! Mephisto rushes forward and hits another Godless to the back of Sammy's head! Sammy's head is sandwiched between the middle turnbuckle and Mephisto's foot. He slumps to the ground, clutching both the back of his head and his face. Mephisto looks down at Sammy, feeling his opportunity to take the match. He grabs Sammy's legs and, with great effort, pulls Sammy to the center of the ring. He then goes over to Austin Linam and pats him on the face, waking him up. Mephisto goes back to Sammy, stomping on his legs a couple of times before grabbing them, twisting them, and with an insane amount of strength, turning Sammy over and locking in MEPHISTO'S METHOD! Sammy comes alive as the pain soars through his body. Linam goes over to Sammy, asking him if he wants to tap. Sammy screams out no, and he tries to power out of the hold, but Mephisto holds his ground!
Other Guy: I don't think anyone considered Sammy tapping out as an option, but Mephisto has Mephisto's Method locked in REAL tight and he is in the center of the ring!
Sammy begins to crawl towards the ropes, reaching out. Mephisto tries to keep him grounded, but Sammy is still strong, though significantly less from the length of the match and the blood loss. Sammy still manages to crawl forward, though, inch by inch getting closer and closer to the ropes! Austin Linam still asks if Sammy wants to quit, but Sammy continues to ignore Linam. Sammy keeps moving, stretching his arm out, his finger tips a breath away from touching the ropes.
BUT THEN MEPHISTO PULLS HIM BACK TO THE CENTER OF THE RING! Sammy again cries out in both frustration and pain as Mephisto rears back even more, putting even more strain on Sammy's back! Sammy again gets on his hands and again tries to crawl for the ropes…
And collapses! Sammy's arms give out! The crowd is cheering loudly! Jester is still out! Mephisto is screaming for Sammy to tap! Sammy looks up, tears actually in his eyes from the pain and frustration. He tries to lift himself up, but his arms give out again! The ropes are nowhere close!
Other Guy: No fucking way!
SAMMY TAPS! SAMMY TAPS OUT! LINAM IS CALLING FOR THE BELL!
Samantha Coil: Ladies and gentlemen, your winner, at a time of FIFTEEN MINUTES and FORTY SEVEN SECONDS…THE 2013 SIN CITY CHAMPIONSHIP SERIES WINNER AND STILL SIN CITY CHAMPION…JACOB MEPHISTO!!!
Some fans cheer. Some sit in stunned silence. Many can't believe what just happened. Sammy lies in the middle of the ring, his hands over his face, crying. Jester Smiles has rolled to the outside. He clutches his head as he sits against the ring steps, still unsure of what is happening. Jacob Mephisto lies on the ground, clutching the Sin City Championship that Austin Linam gave back to him.
Eryk Masters: Wow. Just…just wow. You don't have to like Jacob Mephisto, in fact, I'd say most people don't, but that man is the 2013 Sin City Championship winner, and he did so in a fashion that NONE of us would have EVER expected.
Other Guy: Sammy Rochester just…tapped out. Jacob Mephisto submitted Sammy Rochester. I just…I can't even…
Jacob Mephisto stands as the Sin City Championship Series trophy is given to him. He holds both the trophy and the title high in the air, his prize for doing what some considered impossible.
For Sammy and Jacob, the war is over, and Mephisto is the winner.

We cut back to the backstage area, where the layout is simple. A golden SHOOT Project Helmet adorns a single black backdrop. Standing in front of that backdrop, however, is the SHOOT Project World Heavyweight Champion DONOVAN KING. He stands there, a hood over his head and the SHOOT Project World Heavyweight Championship resting on his right shoulder.
Donovan King: This ain't no hype video an' this ain't no interview. This is just me. Donovan King. I done come a loooong way from bein' on the Smiles Cam an' fightin' over the Revolution title. I have been the World Heavyweight Champion of this company for ELEVEN months.
He can't help but smile.
Donovan King: It's somethin' I take such great pride in. I'm finna go out to that ring an' put on a show against a talented dude by the name uh Dan Stein. He's good. He's damn good. He won the Redemption Rumble. He helped elevate the Iron Fist Championship in ways very, very few have ever done. His career's been marred by low downs an' elevated by the highest of ups.
King looks down at his World Championship.
Donovan King: I'd be lyin' if I told y'all I wasn't nervous. The wolf at my door tonight's hungrier than he's ever been. He wants my throne. He wants my title. He wants my spot.
King sneers at the camera.
Donovan King: Dan Stein best be ready to take it. He best be ready to take this shit by force because no matter what the cost…
He raises his head so that his eyes make contact with the camera.
Donovan King: …I ain't goin' down to that ring to lay down fuh no man, destiny or no destiny. Alls I need is one spot. One single, tiny, itsy bitsy lil' flaw. One hole. An' I won't stop. I'll tear, I'll gouge, I'll do anything in my power to end this match an' retain this title because in my heart pumps the blood that flows for SHOOT Project from beginnin' to end. My blood, my heart, an' my soul is out there in that ring.
He turns to leave.
Donovan King: Good luck out there, lil' homie. I hope you've got a flawless game plan. Because if you ain't figured it out by now?
If you comin' for the Throne…
…you gotta take the Crown…from the King.
With that, King steps offscreen, leaving the final shot the SHOOT Project Helmet, representative of the SHOOT Project itself. The same Helmet that is on the face plate of the World Heavyweight Championship belt. Seared into people's flesh. Beating within people's hearts.
What we fight for.
Black.


Samantha Coil: The following contest is our MAIN EVENT…of the EVENING! This contest is scheduled for ONE FALL and it is for the WORLD HEAVYWEIGHT CHAMPIONSHIP!!
YOU'VE GOT THE TOUCH
YOU'VE GOT THE POWER!!
The fans begin to boo as out from the back comes DAN STEIN. Stein stands there at the entrance and there is no fanfare. No pyro. Nobody's even out there with him. He comes out alone, dressed in his gear. He walks down the ramp, not paying the booing fans any attention. His face is tight, his demeanor clearly rattled.
Eryk Masters: This is Dan Stein's third ever World Heavyweight Championship title shot here in SHOOT and you can tell, OG, that the doubts are getting to him.
Other Guy: Dan Stein has been a journeyman. He's pretended to be a fighter pilot. He's played like a model. He's done every single thing he can do to not just be…himself.
Eryk Masters: He's out here tonight, though, stripped down. Nothing frilly. He's ready for the fight of his life. All his cards are on the table. This is it.
Stein walks up the ring steps and enters the ring as "The Touch" dies down. He turns around and watches the entrance. There is a long stretch…of silence…until…
ALL OF THE LIGHTS
"All of the Lights" by Kanye West begins to play, bringing the fans to their feet! The fans let LOOSE with their excitement as they see the Throne on the SHOOT-Tron, the single Crown resting on the seat. Out from the back, just like his challenger, DONOVAN KING appears alone, ready.
Turn up the lights in here baby
Extra bright I want y'all to see this
Turn up the lights in here baby
You know what I need
Want you to see everything
Want you to see
ALL OF THE LIGHTS
The arena is BATHED in bright light as King throws his head up, throwing the hood off of his head. He stands there, the SHOOT Project World Heavyweight Championship belt strapped firmly around his waist. He walks down to the ring and up the ring steps. He enters the ring and stands there, glaring at Dan Stein, who is squinting until the lights return to their normal brightness. King unbuckles the SHOOT Project World Heavyweight Championship belt and holds it up for ALL to see, bringing him more cheers from the adoring crowd.
Eryk Masters: Listen to these fans, OG! There's no doubt in my mind Donovan King has made it!
Other Guy: The road to redemption was hard for Donovan King, but he's been the World Heavyweight Champion now for ELEVEN months! That's the new SHOOT Project RECORD!
Eryk Masters: And he's not about to let Dan Stein forget whose house he's in!
King hands the title off to Tony Lorenzo, who shows it to Dan Stein, who is focused dead ahead as "All of the Lights" dies down.
Samantha Coil: Introducing first…hailing from Las Vegas, Nevada and weighing in at 215 pounds…he is the 2012 Redemption Rumble winner…DAN…STEEEEEEEEEEEEEEEEEIIIIIIIIIIIIIIIINNNNNNNNN!!!
Stein ignores the boos as he continues to stare dead ahead.
Samantha Coil: And his opponent…hailing from Charlotte, North Carolina and weighing in tonight at 240 pounds…he is the WORLD…HEAVYWEIGHT CHAMPION…he is…DONOVAN…KIIIIIIIIIIIIIIIIIIIIIIIIIIIIIIIIIIIIIIIIIIINNNNNNNNNNNNG!!!
Samantha Coil holds her microphone up to Tony Lorenzo as the fans ERUPT for Donovan King. King merely marches to the center of the ring, glaring at his opponent.
Tony Lorenzo: Alright, you two. I want a good, clean fight. Nobody comes in this ring that isn't the three of us, you understand? This is the MAIN EVENT of Master of the Mat for the SHOOT Project World Heavyweight CHAMPIONSHIP. This is for all the marbles. One fall to a finish, submissions and knockouts are acceptable as well. I will be lenient with the low blows or cheap shots, but don't mistake my kindness for weakness. The first sign of a weapon and the person wielding that weapon will be DISQUALIFIED. Gentlemen, do I make myself clear?
Lorenzo looks to Stein, who nods his head. He turns to King, who does the same.
Tony Lorenzo: Alright, good. Now head back to your respective corners and wait for the bell! Have a good fight and good luck!
King and Stein stand there for a moment before the two of them both backpedal to their corners. Tony Lorenzo looks at the both of them and points to each of them to make sure they are ready to fight. Dan Stein nods his head. King nods his head. Tony Lorenzo waits for Samantha Coil to completely exit the ring before he turns to Mark Kendrick and points for him to ring the bell!
Eryk Masters: Ladies and gentlemen, the Master of the Mat MAIN EVENT is UNDERWAY!!
The bell rings and the camera focuses in on both of the men in the match, the fans cheering LOUDLY. On one side, Dan Stein. He stands alone, rocking side to side. His eyes are distant, and he is visibly nervous. On the other side, Donovan King. His eyes are narrowed, and he stands deathly still. Tony Lorenzo steps away from the center of the ring, and both of these men have yet to move.
Eryk Masters: It all…comes down…to this. Dan Stein. Donovan King. Both men have won the Redemption Rumble. Neither man has ever been Master of the Mat. Dan Stein, a former Iron Fist Champion. Donovan King, a two-time World Heavyweight Champion. They have faced off in singles competition before, with King defeating Dan Stein by disqualification once, by pinfall once, and as we all know…King emerged victorious at Reckoning Day against Dan Stein and Lunatikk Crippler, but Stein wasn't a part of that decision.
Other Guy: They were Sons of Liberty together. They've been the biggest heroes AND the biggest villains. I mean, let's be honest, if any two guys have careers that match so closely…it's Donovan King and Dan Stein.
Stein and King slowly walk to the center of the ring, neither man making a move yet.
Eryk Masters: I want to point out that this is all very uncharacteristic of Dan Stein tonight. No big time fanfare, no frilly entrance. Heck, Molly isn't even out here.
Other Guy: Deep down, for all his talk, Dan Stein wants to be the World Heavyweight Champion. He wants to be World Champion and taking giant craps on King's reign and attempting to discredit King's reign all comes down to him trying to mess with King's head.
Eryk Masters: I think it's even safe to say Donovan King had the most extravagant entrance and even THAT'S saying something.
Other Guy: I think Dan Stein's got a game plan tonight, Eryk. I don't think anything Donovan King can do or the fans can cheer or boo for is going to break Dan Stein's mindset. That in mind, is Donovan King gets that Carolina Crossface on him, that's all she wrote. Dan Stein's scared to death of that move.
The two men stand in the center of the ring until finally, at long last, King extends his hand. Stein looks at it and then looks at King. The two men stay deathly still, King's hand extended. Stein shakes his head and shakes King's head, the fans ERUPTING in unison at the show of respect! Stein, however, quickly takes King's hand and arm drags King to the mat, bringing the fans who had shown him love to revert back to booing him. Stein goes for a standing armbar, but King curls his body up and kicks Stein off of him. Stein staggers backwards as King gets to his feet and charges forward, only for Stein to counter with an Irish whip, sending King over the top rope! King lands on the ring apron and Stein moves forward, catching a shoulder block in the abdominal region. King flips OVER the top rope with a sunset flip, but Stein catches a hold of the ropes and holds on tightly, stopping King's momentum. He quickly plops down on King's chest and Tony Lorenzo makes the count but King kicks out before the referee can even hit the mat!
Eryk Masters: The respect between these two is definitely present, OG, but I don't think Stein wants anybody to get it twisted: he's angry and he doesn't want to have that respect mistaken for friendship.
Other Guy: I can't blame him, E. Donovan King looks for all weaknesses, that's his psychology. If for one moment he thinks Dan Stein's got a weak spot, he's going to exploit it and gouge right into it until Stein's done for.
King is up on his feet and greets Stein with a collar and elbow tie up, but Stein ducks under and locks his hands around King's waist. He goes to suplex King, but King elbows Stein in the head and reverses the waist lock, locking in one of his own. Stein flips OVER King onto his feet and pushes King into the ropes, and he holds onto King's midsection in an attempt to flip King backwards into a pinning predicament, but King hangs on to the ropes, causing Stein to fall to the mat. Stein rolls away and sits up into a seated position, but he moves out of the way just as King goes for a precision dropkick to Stein's head! Stein rolls away and gets to his feet, as does King and immediately both men lock up in a collar and elbow tie up. Without warning, King yanks Stein's head downward, bringing Stein to the mat stomach first. Before Stein can react, King sprawls over top of him and hooks his head up into a front face lock, grinding his forearm across Stein's face.
Eryk Masters: Donovan King on the mat is fearless. If Dan Stein is going to be able to overcome King, he's going to have to accept the fact that King's going to ground 'n' pound with the best of them.
Stein gets his knees underneath his body and manages to spin himself around underneath King, but King counters his weight and presses down on Stein, pinning him to the mat, but Stein bridges up before Tony Lorenzo can make the count. King lets up just enough to slam his weight back down on Stein's body, bringing Stein back down to the mat, but Stein is quick to keep a shoulder off of the mat. Stein slowly rolls himself to his side and manages to get his hand onto King's head, bringing King's head down to the mat with him. King, sensing the hold no longer going his way, releases Stein form the front face lock. Stein shakes his head as he gets to his knees, but that split second is just enough to allow King to NAIL Stein in the face with a precision dropkick! Stein is dropped flat to the mat as King jumps to his feet, bounces off of the ropes, and connects with a legdrop to Stein's face. King rolls away and gets up quickly to connect with a diving elbow drop to Stein's head, hooking in a chinlock to keep Stein on the mat.
Other Guy: Thus far, King's been keeping this thing in his wheelhouse. If Dan Stein wants any shot of beating the World Champion, he's going to have to get King off his game!
Eryk Masters: But can he? Dan Stein has never been able to beat King!
King sinks the hold in deeper, gritting his teeth as Stein pounds the mat with his feet, trying hard to keep breathing. Tony Lorenzo continuously asks Stein if he wants to quit, but Stein continues to shout out NO! Stein reaches up and rakes King's eyes out of desperation, and King releases the hold, clutching his face. The fans boo as Stein gets to one knee, breathing heavily after barely surviving the chokehold. Stein grabs a hold of the ropes to pull himself to his feet. He takes a hold of King and whips him to the ropes, King ducks under Stein's clothesline attempt and bounces off of the opposite ropes. King then comes flying back with a Lariat of his own, but Stein manages to wrap King's arm up in a crucifix! Stein goes to fall back for a pinning predicament, but King braces himself…and SLAMS Stein down with a Samoan drop!
Eryk Masters: Good gravy!
Other Guy: Somebody's been hanging around Mark Kendrick too much.
King leans backwards and watches Tony Lorenzo count the pin…
ONE!
KICK OUT!
King sits up and shrugs before he bends over to pick Stein up…and Stein curls him up into a small package!
ONE!
King rolls the small package over and pins Stein!
ONE!
Stein kicks out and quickly schoolboys King over!
ONE!
King kicks out and gets to his feet, but Stein hits him with a drop toe hold which he quickly follows up with an STF! Tony Lorenzo is in King's face asking if he submits! The fans are cheering for King and the pinfall exchange as King tries valiantly to reach the ropes with his free foot! Stein sinks the hold in deeper, but King manages to hug the bottom rope with his toes! Tony Lorenzo sees this and pats Stein on the shoulder to get him to release the hold, but he doesn't!
ONE!
TWO!
THREE!
FOUR!
Stein throws King's head down to the mat and holds his hands up to avoid the disqualification, much to the chagrin of the masses. Stein gets to one knee and picks himself up the rest of the way before he lifts King to his feet as well. Stein pushes King back and dropkicks King in the knee, bringing the World Champion back to the mat! Stein casually walks over to the fallen King's legs and grabs the same knee, his right one, and braces his boot against the inside of the knee, lifts the leg up by the foot, and slams it down on the mat, Stein's boot smashing into the underside of King's knee! King cries out in pain as Stein quickly hooks both legs around his right leg. He stands there for a moment before he drops down to his back, snapping King's knees back suddenly, causing King to cry out in further agony!
Eryk Masters: Stein is figuring to break King's ability to lock in his suplexes or possibly even nail the Dealbreaker with this systematic destruction of King's right knee.
Other Guy: Unfortunately for Stein that keeps the Carolina Crossface still in play. King doesn't knee to be standing to lock that in. Hell, he doesn't need to be standing to snap off a Dealbreaker. However, this'll limit the big moves King can do…just not his more lethal maneuvers.
Stein gets up and looks over at the fans and slowly raises his arms in victory, the fans booing in unison. He picks King up and drags him over to the corner. He hits him with an inverted atomic drop and then catches him with a quick scoop slam, bringing the World Champion back to the mat. Stein casually walks over to the turnbuckle and points up to the ceiling, the fans booing loudly. He ascends the top rope and stands tall, his arms outstretched and the fans hating every moment of it. Stein measures King…and he LEAPS off with a SHOOTING STAR PRESS! NO! KING SPRINGS UP AND CATCHES STEIN IN A SLOPPY ACT OF INHUMANITY!
Eryk Masters: WOW!!!
Other Guy: Stein is OUT after King pays homage to one of his longtime friends in Adrian Corazon's fabled Act of Inhumanity!
King cradles his right knee, gritting his teeth in sheer and total agony after barely connecting on the Act of Inhumanity out of Stein's Shooting Star Press. King rolls around on the mat, trying to shake off the pain in his leg as Stein is pretty much out cold in the corner. King looks over to Stein and THROWS himself onto Stein, trying to make the pin!
ONE!
TWO!
STEIN'S FOOT IS ON THE ROPE!
King lowers his head as Tony Lorenzo points out the boot, the air let out of the fans' sails. King picks himself up off of the mat and starts to stomp his right foot to the mat, trying to ignore the pain coursing through his knee. He picks Stein up and hooks his head in a front face lock, then follows that up with lifting Stein up into the air…and SNAPS Stein over with a snap suplex! King floats over and keeps the front face lock locked in, straddling Stein's body!
Eryk Masters: King is going for another submission on Stein! The Kingfall I is just…just lethal!
Stein swings his arms wildly, but King keeps his head back, away from Stein's attempts to rake his eyes. Stein claws at King's arm, his nails digging into King's flesh. King grits his teeth and holds the choke in tighter and tighter, Stein's head turning beet red! Tony Lorenzo keeps asking Stein if he wants to quit, but Stein waves Lorenzo off! Stein braces his feet into the mat and bucks up into the air, trying to bridge! King staggers off of Stein and releases the hold! Stein is coughing, gasping for air as King can sense blood in the water. King rushes at Stein, but Stein rolls to the outside, bringing more boos from the fans! King picks himself up and stands there as Stein paces around at ringside, his hands on his hips.
ONE!
TWO!
THREE!
FOUR!
Stein looks up at King, who is holding the ropes open for him. Tony Lorenzo continues the count.
FIVE!
SIX!
Stein walks up the ring steps and demands Tony Lorenzo move King back so he can enter the ring. Lorenzo moves King and Stein reenters the ring, only to get greeted by a King splash in the corner NO! Stein moves and King catches himself on the corner! King staggers out and Stein catches him with a HARD knife edge chop to the chest!
WOOOOOOOOOO!!!
King cradles his chest as he is thrown back into the corner. Stein measures King's chest yet again and SLICES him with another knife edge chop!
WOOOOOOOOOO!!!
The slap across King's chest echoes throughout the arena as Stein begins to cradle his own chest, making fun of King's pain. He measure King for a third chop…and he NAILS King across the FACE with a knife edge chop!!!!
Eryk Masters: AH! My GOD. Stein just…he just…
Other Guy: Straight pimp slapped the World Champion!
King holds his head in the direction Stein's slap caused it to go and it remains there. Stein rubs his hand after obviously hurting it from such a HARSH slap across the face. King slowly turns his head back to see Stein pacing around the ring, rubbing his hand. King power walks out of the corner, and Stein turns around. Stein charges at King and King LEVELS Stein to the mat with a HARD AS FUCK Spinebuster! The ENTIRE ring shakes from the devastating maneuver as King stands up, hooks Stein's legs in a Texas Cloverleaf and he lifts with ALL of his might…and LIFTS Dan Stein off the mat! Stein is still woozy from the spinebuster, but King is wasting no time and he jerks Stein up until Stein's back is parallel with the mat and he SLAMS Stein back down!
Other Guy: KINGFALL II!
King gets up on his feet and glares down at the nearly unconscious Dan Stein, who is trying desperately to get to the ring apron. King drags Stein to the center of the ring and hooks the Texas Cloverleaf in yet again. The fans begin to cheer as King LIFTS Stein back up…and STEIN FLIPS AROUND INTO A MODIFIED STEINARANA!! King is flipped OVER onto the mat as Stein crumbles in a heap in the center of the ring, narrowly avoiding a second devastating Kingfall II!
Eryk Masters: Stein must have put all he had into that move because he is OUT in the middle of the ring!
King is on his hands and knees, trying to shake the cobwebs loose as Stein has yet to move. The fans begin to chant.
THIS IS AWESOME!
CLAP CLAP CLAPCLAPCLAP
THIS IS AWESOME!
CLAP CLAP CLAPCLAPCLAP
King, despite catching that last Steinarana, crawls over to Stein's body and drapes his body across it. Tony Lorenzo slides into position!
ONE!
TWO!
KICK OUT!!
The fans gasp in excitement as King shakes his head after Dan Stein kicks out. King is back on his hands and knees as Stein has yet to move. King picks himself up off of the mat, breathing heavily as he turns back to Stein's unmoving form in the middle of the ring. King walks over to Stein's body and picks him up. He whips Stein into the ropes and quickly catches Stein on his back, looking like he's wanting to go for another Samoan drop, but Stein manages to counter into a crucifix pinning attempt!
ONE!
TWO!
KICK OUT!
King turns around to Stein, who is visibly having a hard time coming to. King takes a hold of Stein's arm and picks himself up akin to a handstand and drives BOTH knees into Stein's arm! Stein wakes up from the pain, but King wastes no time and gets back to his feet, bounces off of the ropes, and connects with a kneedrop to the back of Stein's head! King picks himself off of the mat, and he looks like he's ready! Stein is up on his hands and knees while King begins to measure him!
Eryk Masters: Donovan King's ready to put the finishing touches on Dan Stein!
King wriggles his fingers as Stein slowly pulls himself into position. As soon as Stein is up, King goes FOR THE DEALBREAKER but Stein catches King and shoves him away! King bounces against the ropes just as Stein rushes past him, grabbing King's head and BULLDOGS King's head INTO the ropes! Stein slides between the middle and top rope to the outside and he lands on his feet as King gets a face full of rope inside the ring! Stein points to his temple like he was planning that all along, bringing more boos from the fans in attendance. King holds his mouth on his hands and knees as Stein reenters the ring, ready to pick his prey apart. He RAKES his fingernails down King's back, causing King to cry out in pain. Stein picks King up and strikes King in the head with his elbow a few times, keeping the World Champion staggered. He pushes King into a corner and boosts him to sit on the top rope.
Other Guy: At this point, you've gotta ask yourself just what Dan Stein is thinking!
Stein climbs up the top rope and stands above the seated King. Stein gets ready to hit a top rope Steinarana, but King elbows him in the midsection! King is standing now, elbowing Stein frantically. Stein struggles to keep his balance, and King NAILS him with a European uppercut! Stein staggers back, but King hops off of the top rope and DROPS Stein crotch first on the turnbuckle! Stein screams as King enlightens his manparts with the corner!
Eryk Masters: Oh…well…if Dan Stein has any illegitimate children…I think it's safe to say there's not going to be anymore Stein bastards out there.
Other Guy: You know nuthin', Dan Snow!
King looks at Stein and a grin crosses his face. He charges at Stein and climbs up the corner, hooks Stein's head, and it looks like King is going for a hurracanrana! King FLIPS…STEIN HOLDS ON! STEIN HAS ONE HAND ON THE ROPES AND ONE HAND ON KING'S LEG!
Eryk Masters: NO WAY!!
Stein grits his teeth as he looks down at King, who is trying with all of his might to get Stein to flip off of the corner, but Stein keeps a death grip on King's leg. Stein brings both of his legs to the inside of the ring and STOMPS King in the head again and again with his left boot!
Other Guy: Uh oh…he isn't going for what I think he's going for, is he?!?
Stein can't help but grin as King valiantly fights against what's coming, but he just can't. Stein THROWS himself off the top rope WITH A TOP ROPE #TWITTERBATION!!!! KING IS FLATTENED INTO THE MAT!!
Eryk Masters: NO! NO! King was just CRUSHED by that top rope #Twitterbation! Good GOD!!!
Stein is lying on top of King's body, breathing heavily. He twists and rolls King's body over for a pin, and he throws his head back in exhaustion as he awaits Tony Lorenzo's count…but it doesn't come! The fans POP as Tony Lorenzo gets Stein's attention and reveals that King hand is barely draped underneath the bottom rope and he can't get the pin!
Other Guy: Oh Stein HAS to be frustrated right about now!
Stein grits his teeth and flips away from King, who is not moving. He slowly pulls himself together and rises to his feet in the center of the ring. King has yet to move. Stein staggers over to King and drops to one knee, grabbing King by the head. He pulls King up and starts to DRAG King to the center of the ring.
Eryk Masters: King ISN'T moving, OG. Stein caught him with that top rope #Twitterbation and he is OUT.
Other Guy: New World Champion?
Stein drops to his knees after dragging King's dead weight to the center of the ring. He looks over at Tony Lorenzo and DEMANDS Lorenzo get into position and make the count as the boos rain down on him. He sprawls over King's body and hooks the far leg as Tony Lorenzo makes the count!
ONE!!!
TWO!!!
THREE…
…NO!!! NO!!!! KING KICKED OUT!!!!
Eryk Masters: MY HEART IS PEEING!! HOW DID DONOVAN KING KICK OUT OF THAT?!?!
Stein is STUNNED as King remains motionless beneath him. He pushes King's shoulder back down on the mat and demands Tony Lorenzo count once again.
ONE!
TWO!
TH…KICK OUT!!
Stein SLAPS the mat in frustration, cradling his head as he rests on his knees, the fans LOVING it as King slowly begins to stir. Stein pushes him BACK over and SCREAMS at Tony Lorenzo to count!
ONE!
TWO!
KICK OUT!!!
Dan Stein: FUCK!!
Stein slaps King across the face, prompting the cheers to turn to boos as he stands up. He picks King up off of the mat and he hooks King up in a Northern Lights suplex and connects! Tony Lorenzo counts!
ONE!
TWO!
KICK OUT!
Stein quickly grabs a hold of King and sends King FLYING with a belly to back suplex that he bridges with a pinning attempt!
ONE!
TWO!
KICK OUT!
Stein lets out a cry of utter disappointment as King is still hanging in there. Stein picks himself up and picks King up as well. He hooks King up in another belly to back suplex and LIFTS King…DEALBREAKER!!!! DEALBREAKER!!!! KING CONNECTS WITH A DEALBREAKER!!!! STEIN IS DOWN!!!! STEIN IS DOWN!!!!
Eryk Masters: PIN HIM!!! PIN HIM!!!
Other Guy: All King's gotta do is drape an arm over and it's OVER with for Dan Stein!!
King lifts his head up, groggy. He sees Stein breathing heavily, but dropped flat on the mat. He crawls over to Stein and turns him over. He throws his arm over Stein's body and Tony Lorenzo makes the count, the fans counting along with him!!
ONE!!!!
TWO!!!!!
THHHHHHHHRRRRRRRRRRRRRRRRRRRRREENO!!! NO!!!! NO!!
DAN STEIN KICKS OUT OF THE DEALBREAKER!!!
Eryk Masters: NO! I CAN'T BELIEVE IT!!!
Stein THROWS his arm up in the air to kick out of King's pinning attempt! Tony Lorenzo throws up the two fingers, deflating the entire crowd in attendance tonight at the Epicenter! King lies back on his back, his hands covering his face in absolute SHOCK. He lets his hands slide down his face as he looks up at the lights, breathing heavily, sweat dripping down his face. His eyes are frantic as they search for the next stage in his plan, whatever it is.
Other Guy: I…I don't even know if I REMEMBER the last time, if EVER…that somebody kicked out of the Dealbreaker!
Eryk Masters: Donovan King has taken a top rope #Twitterbation and now…Dan Stein has kicked out of the Dealbreaker. Folks, I don't know what it's gonna take for one of these men to defeat the other, but I gotta tell you…at this point they've thrown everything they can at one another and NOTHING seems to wanna stick!
King looks over to Stein, who is slowly starting to move. King scrambles to his feet and quickly hits a knee drop to Stein's arm. He turns around and elbow drops it as well. He wastes no time in bouncing off of the ropes and hitting a leg drop on Stein's head. Quickly, he pulls Dan Stein to his feet and leaps into the air…and connects with a single arm DDT! He picks Stein back up and SNAPS him down with a swinging neckbreaker!
Eryk Masters: King is hitting Stein with a bevy of moves at lightning fast speeds, you gotta believe he's weakening Stein for the one move Stein is scared to death of: the Carolina Crossface.
Other Guy: Stein has done all he could to avoid that move. Right now, King is firmly in control, hitting move after move after move on Stein's head and arm!
King picks Stein up and whips him to the ropes, but Stein counters and whips King to the ropes! However, Stein is too groggy to hit King with any offense, and King connects HARD with an STO! King bends back down and picks Stein up, whipping him into the ropes again, Stein tries valiantly to connect with a Lariat, but King catches his arm and DRAGS HIM DOWN TO THE MAT FOR THE CAROLINA CROSSFACE!!!
Other Guy: Here we go!!
Stein cries out in fear as he realizes what's about to happen. He begins to struggle. HARD. King grapevines his legs around Stein's arm and starts CLAWING at Stein's head!
Eryk Masters: Dan Stein can't get away! He can't reach the ropes, he's too damn exhausted! If King can get that hold in, he's finished!
King starts POUNDING on the back of Stein's head with closed fists, desperately trying to shake Stein enough to get the Carolina Crossface on perfectly, but Stein is keeping his head down as best he can! King grits his teeth, looking at his legs, specifically the one that had been worked over previously. He turns back to Stein's head and starts WAILING away at it!
Other Guy: Donovan King's gotta be in a LOT of pain in that leg to even care about how he's got Stein's arm locked up!
Eryk Masters: It must be a time bomb waiting to explode, OG! He either gets that Carolina Crossface locked in or he has to release it! He's been ignoring that leg the whole match and it looks like Dan Stein's psychology is finally paying off and buying him SOME time!
King finally grabs Stein BY HIS HAIR and PULLS Stein's head off of the mat and gets one arm AROUND Stein's face! Stein BITES King's hand, trying to break the hold, but King ignores it and LOCKS IN THE CAROLINA CROSSFACE!!!!
Eryk Masters: THERE IT IS!!!!
King repositions his leg to try to avoid the pain, and Stein's arm hooks underneath the leg, trying to break King's position! King arches back AS HARD AS HE CAN, screaming in pain as Stein's arm starts making his lower leg TWIST towards Stein's head! Stein, meanwhile, is letting out a sound the likes of which Dan Stein has never made before. Utter fear, utter defiance, utter exhaustion. The camera sees Dan Stein's eyes aflame as he CONTINUES to bite on King's hand, blood and spittle flying out every time Stein SCREAMS behind King's grasp.
Other Guy: This is the most visceral Carolina Crossface I've EVER seen! King's in pain, Stein's in pain, it's all a matter of who's gonna give in first!!!
King TIGHTENS his grip and ARCHES back EVEN HARDER. Stein's back is starting to fold up as his chest is LIFTED off of the ground! Stein closes his eyes, his hand reaching to the sky as Tony Lorenzo asks him if he's ready to quit! Stein glances over to Tony Lorenzo, his hand shaking in the air! Suddenly…STEIN ROLLS KING'S LEG UNDERNEATH AND LOCKS HIS HANDS TOGETHER AND ROLLS KING COMPLETELY OVER ONTO THE MAT, THE CAROLINA CROSSFACE LOCKED IN STILL AS TONY LORENZO MAKES THE COUNT!!
ONE!!
TWO!!
KING TRIES TO KICK OUT!
THREE!!!!!!
Eryk Masters: YOU HAVE GOT TO BE KIDDING ME!!!!!!!
Tony Lorenzo calls for the bell!
Samantha Coil: LADIES AND GENTLEMEN…YOUR WINNER…
King releases the Carolina Crossface and looks over at Samantha Coil as Stein is cradling his arm and his face.
Samantha Coil: …AND NEEEEEEEEEEEEEEEEEEEEEEEEEEEEEEW WORLD HEAVYWEIGHT CHAMPION…
The fans ENGULF the arena in BOOS as King's head drops to the mat.
Samantha Coil: …DAAAAAAAAAAAAAAAAAAAAAAAAAN STEEEEEEEEEEEEEEEEEEIIIIIIIIINNNNNNNNNN!!!!!!
"The Touch" by Stan Bush begins to play.
Other Guy: Shades of King/Crippler right there!
Eryk Masters: Only Dan Stein held on! He didn't tap! I…I can't believe it!
The fans are booing…HARD as King tries to shake the pain from his leg, his eyes closed in disappointment. Dan Stein, meanwhile, is in sheer pain, holding his arm close to his body and holding his mouth. He has yet to realize where he is or what has happened. Tony Lorenzo checks on King, who pulls himself up against the ropes, the fans applauding him. Many of the boos become drowned out by the cheers and the respect being shown to him. He stands there, his head bowed, listening to the fans cheering as he is handed the SHOOT Project World Heavyweight Championship.
Eryk Masters: After eleven months as World Heavyweight Champion…Donovan King's reign…has come to an end.
King looks at the face plate of the SHOOT Project World Heavyweight Championship and leans his head against it, closing his eyes. Meanwhile, Dan Stein is up on his feet behind him. Stein looks at Tony Lorenzo and points to King, trying to figure out what's about to happen. King turns around and, with tears in his eyes, he hands the SHOOT Project World Heavyweight Championship belt to Dan Stein.
Other Guy: But the reign of Dan Stein has JUST BEGUN!
King limps from the ring as Tony Lorenzo holds Dan Stein's arm up in the air, the fans turning their respect back into derision, booing at the NEW World Heavyweight Champion. Dan Stein can barely contain his intense emotions as "The Touch" continues to play. He looks at King, who is watching from the entrance stage and nods to him.
Eryk Masters: A rare, and I do mean RARE, show of class and respect from Dan Stein.
Other Guy: We'd better not get used to it, Eryk, because if I know Dan Stein…there's going to be a LOT of disrespect coming from the new World Champion.
Eryk Masters: For years he's been…looked at as the never will be. The perennial undercarder. The guy who always got in his own way.
Dan Stein shouts in excitement as the booing fans seem to become nothing more than background noise for him.
Eryk Masters: Dan Stein took all of those failures and all of those doubts…and he turned them into his inspiration. Now? Now Dan Stein is the NEW…World…Heavyweight…Champion.
Other Guy: Do you have any idea what's gonna happen now?
Eryk Masters: Not at all…but I can't wait to find out.
Stein ascends the nearest turnbuckle as he lifts the World Heavyweight Championship above his head.
Eryk Masters: For Other Guy, this is Eryk Masters, wishing you all a good night and we'll see you on Revolution and Dominion where we will most definitely be hearing from our NEW WORLD HEAVYWEIGHT CHAMPION:
DAN STEIN.
Fade.